It has been almost 5-6 months since the controversy started and even though Will Smith Apologized to Chris Rock for Mistreatment at The Oscars some things still don't seem to be settled. In between all the heated moments, some fans also thought about making it a little fun by coming up with Best Will Smith Chris Rock memes. Moreover, it seems that Chris Rock is also not over it yet, recently at the M&S Bank Arena in Liverpool, Chris Rock and Dave Chappelle were performing their joint comedy tour where they didn't forget to discuss the "Will Smith Slaps Chris Rock" Controversy happened at 2022 Oscars.
Dave Chappelle mentioned while performing "Did that shit hurt?" on which Rock said "God damn right. The m*****f***** hit me over a bullshit joke, the nicest joke I ever told."
Rock also mentioned the incident in some of his other comedy shows as well. "Anyone who says words hurt has never been punched in the face," Rock mentioned at a July comedy show in New Jersey. He then also added "I'm not a victim. Yeah, that shit hurt, m*****f*****. But I shook that shit off and went to work the next day. I don't go to the hospital for a paper cut."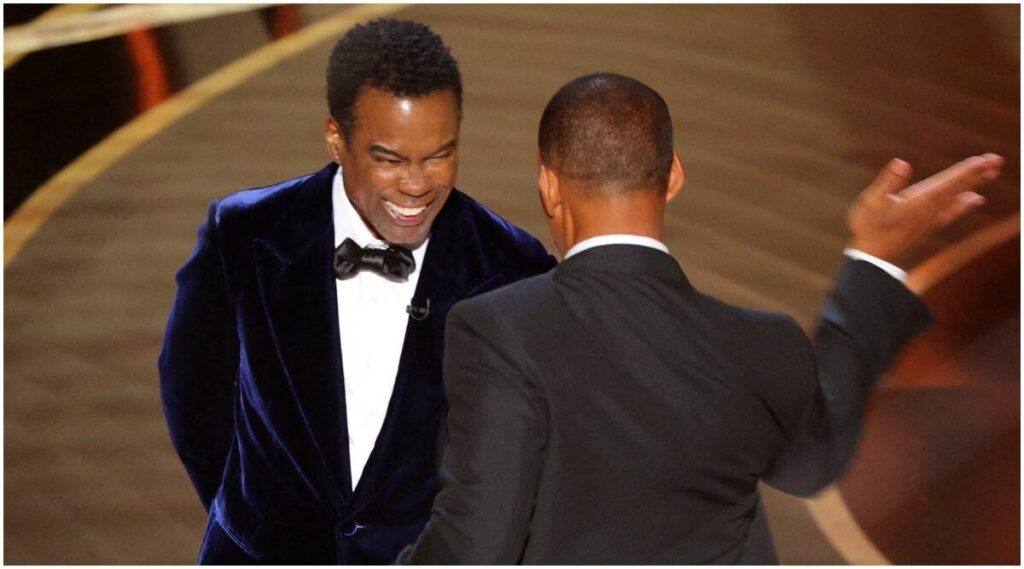 Chappelle spoke about the slap and his own assault on stage at The Hollywood Bowl after Rock's comedy. He was attacked by a spectator named Isaiah Lee who was observed holding a fake gun that contained a knife blade. Dave Chappelle mentioned "That was some scary shit," to which Rock said, "Was that Will Smith?"
Additionally, Dave Chappelle also had something more to say about Will Smith during the Liverpool show "Will did the impression of a perfect person for 30 years, and he ripped his mask off and showed us he was as ugly as the rest of us. Whatever the consequences are. … I hope he doesn't put his mask back on again and lets his real face breathe. I see myself in both men." said Dave Chappelle
Nevertheless, other than the comedy shows Chris Rock has not given any formal interview for this whole incident. While we wait for the official interview and where this controversy leads to, you might want to check out Will Smith Chris Rock Memes Part 2. To stay updated with the "Will Smith Slaps Chris Rock" Controversy and for more daily news, keep following Retrology.