Will Smith's response to Chris Rock at The 94th Annual Academy Awards (held on Sunday, 27th March) is definitely one of the most talked-about moments of the event. Additionally, the reaction of Will smith has caused a flood of memes all over the internet. Here are some of the Best Will Smith Chris Rock Memes that we have found.
Will Smith even managed to make the Oscars exciting again for a viewer.
Although Chris Rock has decided not to press any charges against Will Smith. But if he does, seems like Will Smiths' Lawyers will be having a hard time.
Comics VS Netflix
Coincidence? I think NOT!
Might consider rewriting the script now.
Chris and Will made a user rethink his vacation plans budget.
Are we all not Lupita Nyong'o?
They say "Practice makes a man perfect".
Twitter shows no mercy to anyone when it comes to memes.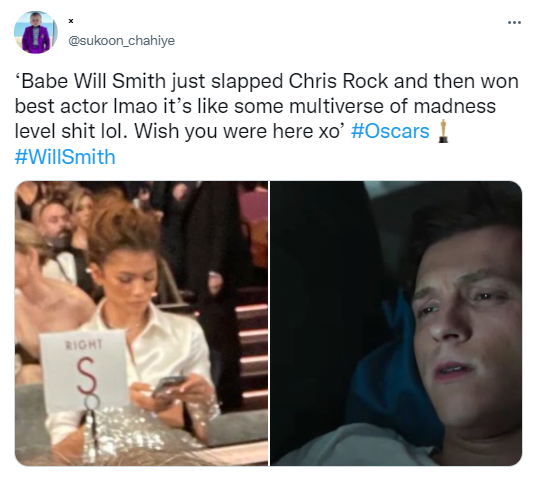 It might now take quite a while for us to see something similar happen on a particular stage like this. For now, be ready to face a storm of memes on the internet for a week or so. Along with a whole bunch of new meme templates. That is all about Best Will Smith hits Chris Rock Memes. To know more about Will Smith's Uncensored response to Chris Rock and for more entertainment, keep following Retrology.