After the release of the very first teaser trailer of Thor: Love and Thunder, Marvel has finally released the official trailer of it and we have to say that Marvel is playing with the hearts of each and every fan out there. Because with each release there is always something new to it that fans cant wait to see on their screens.
The first teaser trailer of Thor: Love and Thunder introduced Jane Foster as a female Thor and we also got to see Zeus played by no other than Russell Crowe, which only made fans eager for more. However something was always missing with the teaser trailer, fans did see many essential faces but the actual villain of the movie was missing.
The official trailer has just introduced Gorr the God Butcher as a villain in Thor: Love and Thunder and it's only a matter of time till we see it on big screens. To casual comics fans, this character may not be immediately identifiable. And if you are also wondering about Gorr's origin and what he is really up to then keep on reading for more details.
Thor: Love and Thunder release date
Based on the information given in the trailer, Thor: Love and Thunder is set to release on the 8th of July.
Chrstian Bale as Gorr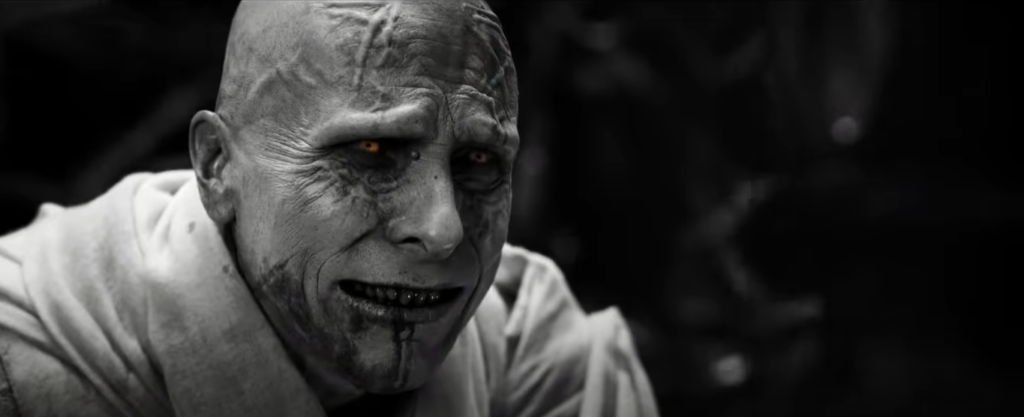 Christian Bale plays the scary villain in the Marvel picture, once again dazzling the audience with his unrecognizable appearance. Gorr the God Butcher, played by former Batman Christian Bale, is unquestionably a character the likes of which have never been seen in the Marvel Cinematic Universe. The presence of Bale's Gorr adds intrigue to the storyline since fans have been waiting for his official MCU debut despite Gorr's relative newness to Marvel Comics.
What Sypnosis has to say about Gorr
The film finds Thor (Chris Hemsworth) on a journey unlike anything he's ever faced – a quest for inner peace. But his retirement is interrupted by a galactic killer known as Gorr the God Butcher (Christian Bale), who seeks the extinction of the gods. To combat the threat, Thor enlists the help of King Valkyrie (Tessa Thompson), Korg (Taika Waititi) and ex-girlfriend Jane Foster (Natalie Portman), who – to Thor's surprise – inexplicably wields his magical hammer, Mjolnir, as the Mighty Thor. Together, they embark upon a harrowing cosmic adventure to uncover the mystery of the God Butcher's vengeance and stop him before it's too late.
Someone who has already read the comic from where the Thor: Love and thunder took its inspiration might not have to wait to uncover the mystery of the God Butcher's vengeance. Here's everything you need to know about the origin of Gorr and what is he really up to.
Origin of Gorr the God Butcher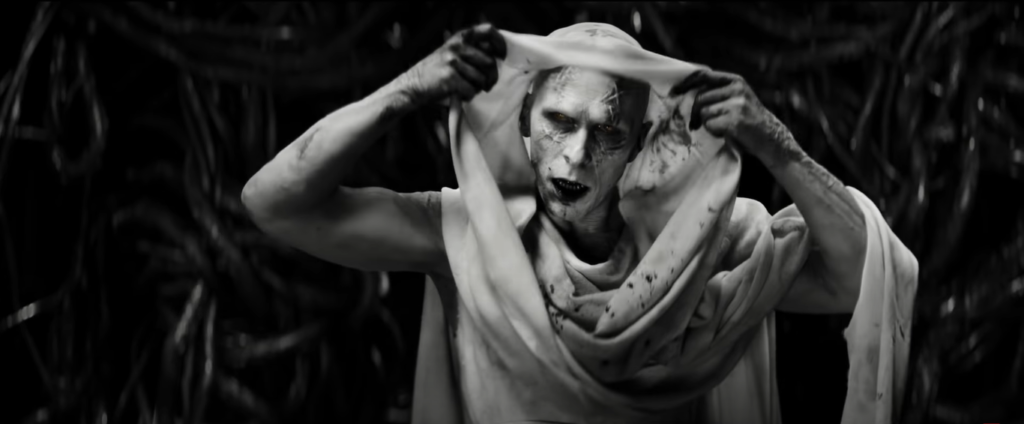 From the official trailer, you might have already figured out that Gorr is up to no good as he has pledged to slay all the Gods. Gorr says in the trailer. "So this is my vow: All gods will die." According to Marvel's Comic books, Gorr the God Butcher was created by Jason Aaron and Esad Ribi and first appeared in Thor: God of Thunder #2 in January 2015.
His genesis narrative takes place over three thousand years ago on a grim planet, where his people struggle to survive while praying to the Gods. Gorr's parents died when he was young and when he got older his faith in Gods was reduced, even more, after his wife and children also died of starvation. His tribe stones and banishes him after he declares loudly that he does not believe in Gods anymore.
Gorr's Powers and Strengths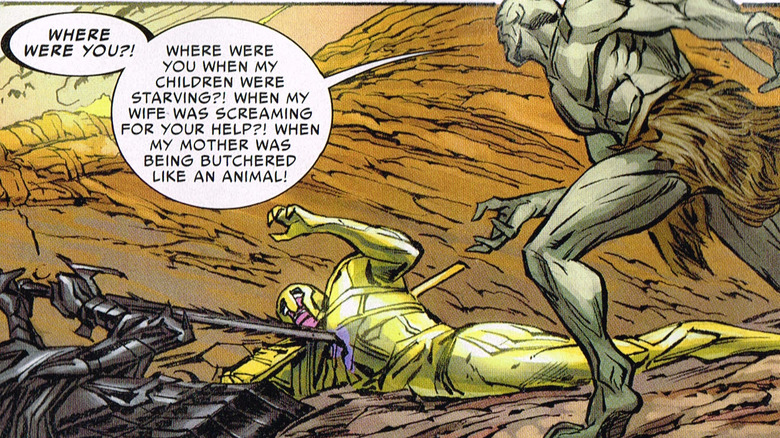 After being banished Gorr roamed on the planet all alone struggling to survive until he found two Gods fighting each other to death. So, when two Gods emerge and fight, one of them dies and the other lies on the ground unconscious, Gorr decides to take advantage of this situation by bonding with the All-Black the Necrosword. Gorr kills the unconscious God as revenge for not answering his prayers when he was in salvation. Gorr now has a much stronger belief that Gods are unworthy of the love and prayers they receive from their worshippers. This also shows why Gorr said "The only thing gods care about is themselves," in the official trailer of Thor: Love and Thunder.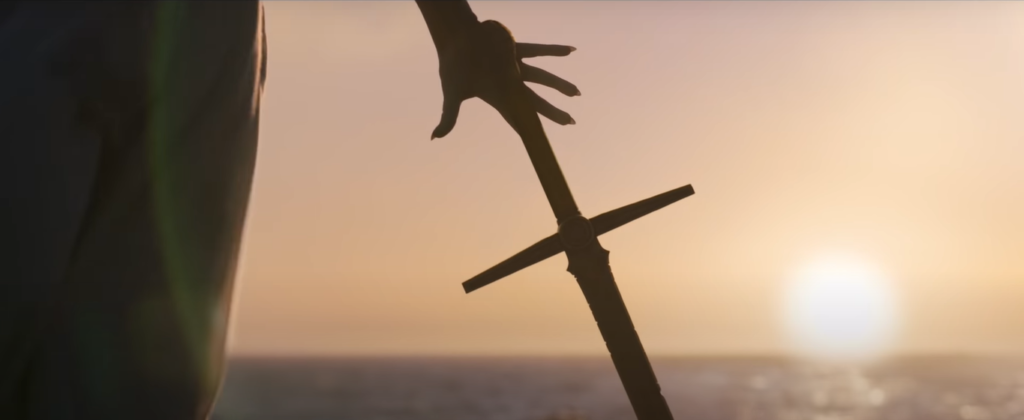 Gorr claims his power and sets out on a mission to eliminate all Gods from the universe. He holds "All-Black the Necrosword" and an Ancient Symbiote of Power. All-Black, the first symbiote, is an old amorphous weapon that binds to Gorr. It endows him with superhuman abilities such as greater strength, endurance, and the capacity to regenerate. Gorr may use the shape-shifting symbiote to create armor and weapons for himself. However, the main weakness for Gorr is that he is way too dependent on his sword.
Gorr vs Thor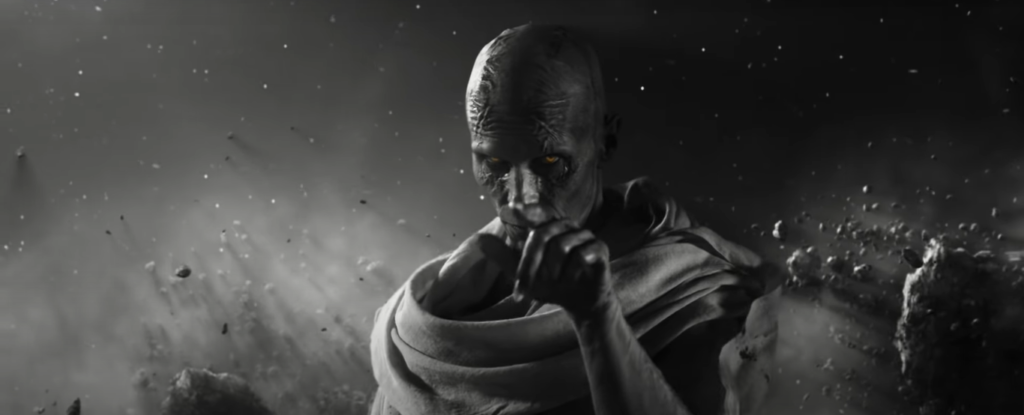 Based on the Marvel comics by Stan Lee and Jason Aaron, Thor: Love and Thunder is written by Taika Waititi and Jennifer Kaytin Robinson. Gorr and Thor will be coming face to face for the very first time on TV screens. However, on the other hand, Gorr and Thor have met countless times in comics over the years.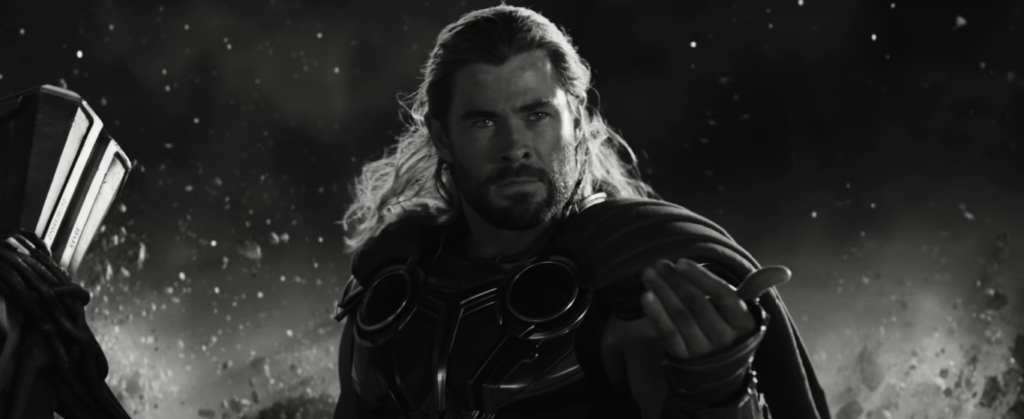 According to Marvel's website, after Gorr discovers his life's purpose: to murder all the gods. Gorr claims to have assassinated the gods of jealousy, death, war, fear, chaos, poetry, and flowers. He's currently on the hunt for Thor, the God of Thunder upon which the story of Thor: Love and Thunder is based on. It is only a matter of time before we get to see both of them on our screens.
That is everything about Who is Gorr, the God Butcher in Thor: Love and Thunder. To know about One Piece: Film Red trailer breakdown or for more entertainment, keep following Retrology.