Apart from all the collectibles like collection chests and bosses like Pensieve Guardian, Hogwarts Legacy is also equipped with numerous quests as well. One such quest that we will be going through today is none other than the Hogwarts Legacy The Unique Unicorn Quest.
However, there are some places in this quest where players might get stuck or get a little confused. For that very reason, in this guide, we will be walking through a step-by-step procedure on how complete the unique unicorn quest. So without any further delay, let's dive directly into it, shall we?
The Unique Unicorn Quest
To provide you with a little background, what basically is happening is that Betty an old lady at Hogsmeade along with her beautiful unicorn encountered a group of wolves. The wolves have badly injured the unicorn. Betty is now quite worried about her creature since some poachers are on the hunt as well for unique creatures. The Unique Unicorn quest now requires you to find the unicorn named "Hazel" and give it a safe environment to heal as well.
How to begin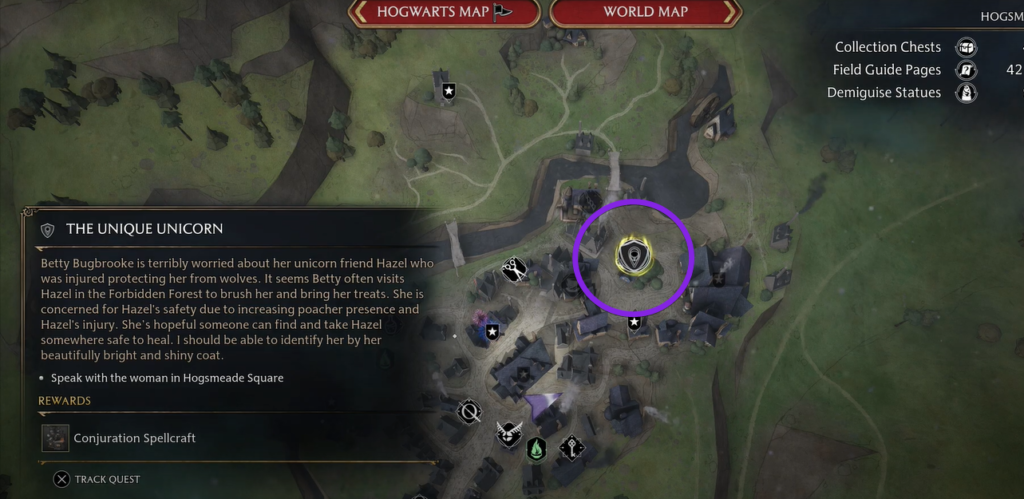 Before you begin be sure that you have successfully completed the Niamh Fitzgerald's Trial main quest. Because this main quest is the requirement in order the unlock the unique unicorn quest. Now, make your way to Hogsmeade Square where you will be able to find Betty looking for someone's attention. Interact with Betty and as discussed earlier, she will provide you with the complete detail about how her unicorn got injured and is now running wild in Forbidden Forest.
Find Hazel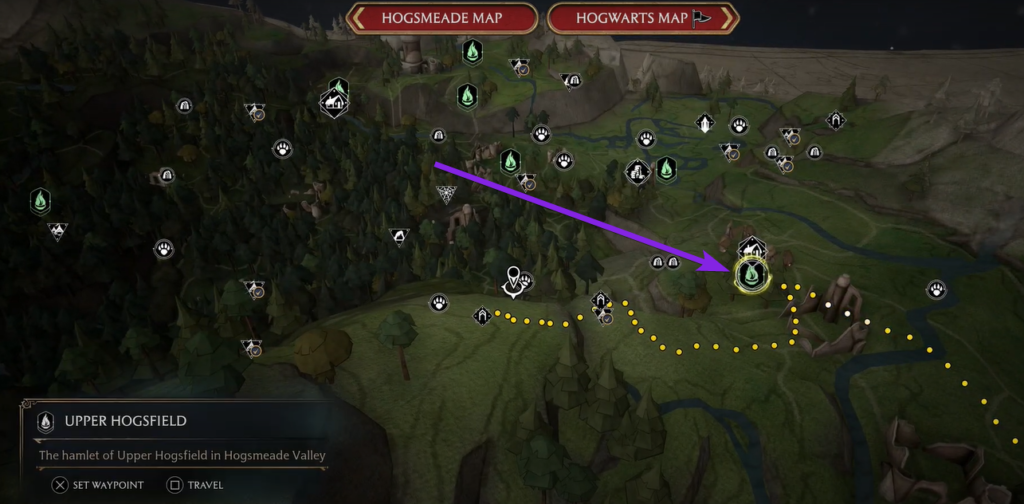 Once you are done listening to Betty, use any of your mounts and make your way to the den. The den is basically located northwest of the Upper Hogsfield Floo Flame. Search inside the purple circle on the mini-map to locate Hazel. You can also use quest markers in order to locate the den.
Rescue Hazel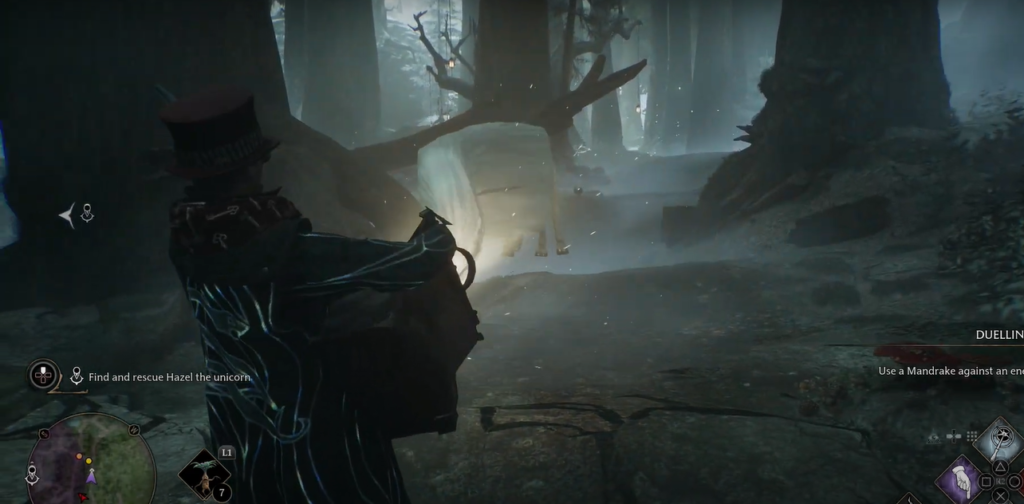 There are multiple unicorns in the area so be sure to look at the name of the unicorn that appears on the screen. Once you have found Hazel, use the freezing spell on it in order to restrict its movement. Additionally, be sure that you approach the unicorn slowly since they are quite shy.
All you have to do now is use Nab Sack on Hazel and check every capture meter. After that take her to Betty, and voila, you will be done with the quest here.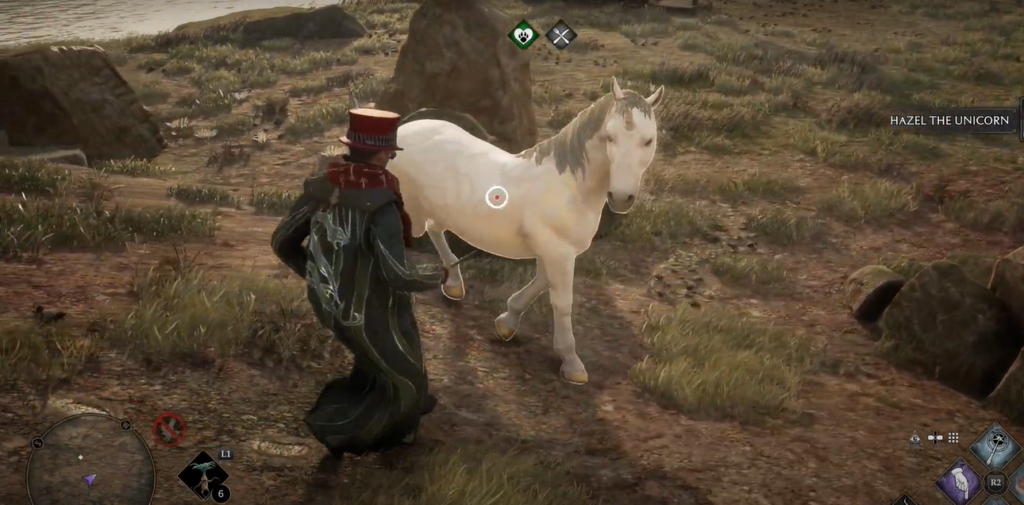 You can now also keep the unicorn inside one of the Vivariums to keep Hazel safe as requested by Betty. Moreover, you can use the Magical Loom in the Room of Requirement to feed and brush the shining coat of the unicorn in order to get magical resources and upgrade equipment.
Well, that was everything you needed to know in order to complete Hogwarts Legacy The Unique Unicorn quest. Do let us know in the comment section below which guide should we cover next. To know about Hogwarts Legacy The Intrepid Explorer Achievement Guide or for more gaming content, keep following Retrology.