With the release of Disney Dreamlight Valley, it seems like all our favorite Disney characters like Elsa, Moana, Merlin, Wall-E, and many more have just come to life. The game has made its way to the screens of many players and quite rightfully so. Disney Dreamlight Valley is also packed with numerous quests for you to complete and in this guide, we will be helping you with everything you need to know about A Dark Experiment Quest in Disney Dreamlight Valley.
We have also covered a few other quests which you might want to check before running into A Dark Experiment Quest.
That said, now without any further ado, let's begin.
A Dark Experiment Quest
There are a few requirements that you have to fulfill in order to proceed with A Dark Experiment Quest. Firstly, you will have to pay 5000 Dreamlight in order to access the Glade of Trust, and secondly, you must have a friendship level of at least eight with Merlin.
Once you have successfully fulfilled all the requirements you can now begin A Dark Experminet Quest and just like in any other quest of Merlin, even in this one he will ask you to bring a few items that include 20 Mushrooms, 5 Emeralds, and 3 Purified Night Shards. Here is everything you need to know about these items and how you can get them.
Mushrooms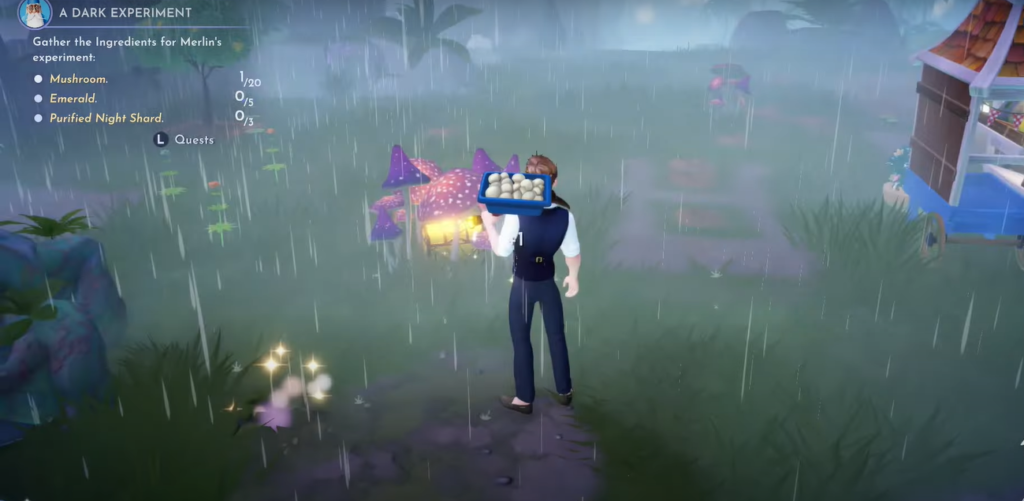 Mushrooms can be easily found in Glade of Trust, however, since you have get 20 of them you might have to make a few round trips to Glade of Trust. What you can do to make it a little easy is to keep a character like Wall-E since he can provide a bonus for harvesting mushrooms.
Additionally, you can also get to the furniture option and move the Whsihing well to the Blocked side of the Glade of Trust which is not accessible otherwise. Now head to your map and use the Wishing Well to get to the other side of Glade of Trust.
Emeralds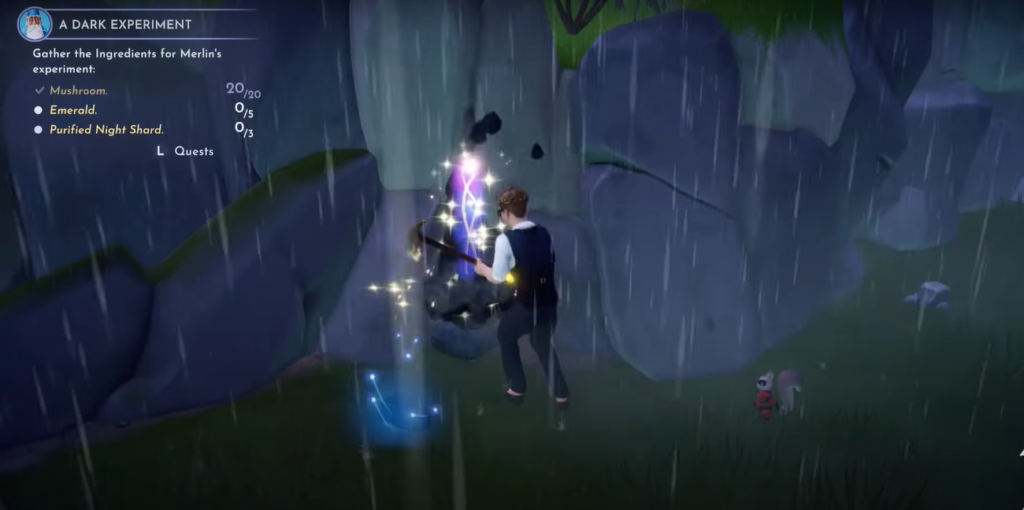 For the Emeralds, once again keep exploring the Glade of Trust, and having characters like Wall-E who can provide a bonus is a great approach. Still, if can't find all 5 Emeralds, you always have the option to move to the other side of the Glade of Trust using the Wishing Well just like we did for mushrooms.
Purified Night Shards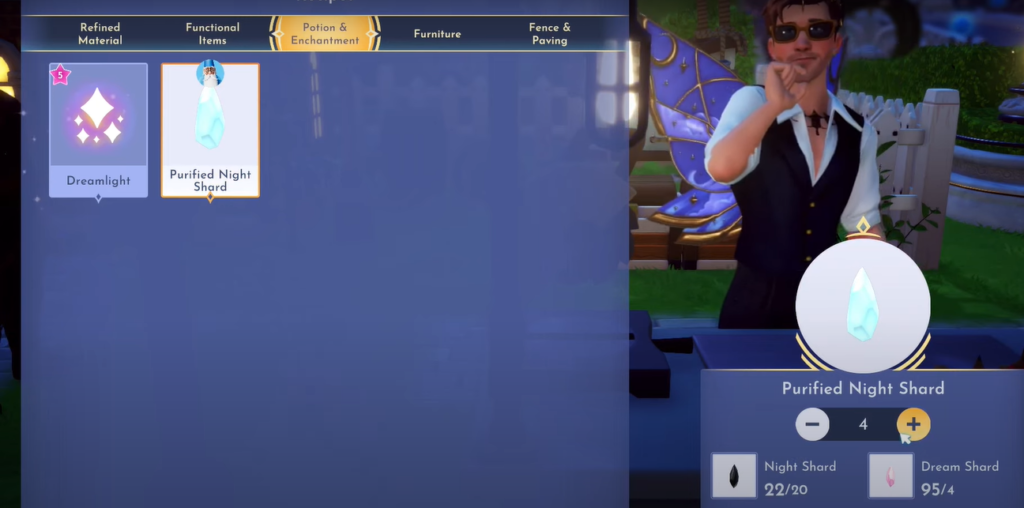 Last but not the least, Purified Night Shards can be crafted by combining Night Shards and Purified Shards. For the Night Shards head to the eight biomes and look for sparkling spots at random locations and make sure to dig them up to get your hands on the Night Shards.
Now make your way back to Merlin after collecting all the necessary items and he will now upgrade the water can for you. You can now use this water can to remove the large purple mushrooms. Once you do that, head back to Merlin and your quest will now be completed.
Congratulations on completing A Dark Experiment Quest in Disney Dreamlight Valley. Let us know in the comment section below which quest you want us to cover next. To know about Guide to Unlock Kristoff's Stall in Disney Dreamlight Valley or for more Guides, keep following Retrology.