You can immerse yourself in the Way Of The Hunter's large and incredibly gorgeous environment which is both realistic and relaxing. Along with other realistic things, you can also reach the echo locations to call out. You can go out and explore it on your own, but if you are having trouble finding it, here is the Way of the Hunter Echo Locations guide to help you through.
If you finish this task by finding all the Echo locations, you can get the Ahoooooooooy! achievement in Way of the Hunter. As you reach the location, you'll see the button with which you can interact and call out. Remember all Echo points are high above sea level.
Echo Location # 1
The first Echo location is near Bear Den Ranch. You must follow the northern route along the river. To discover the first Echo location, go up the mountain where the road splits. The echo location would be facing an open drop.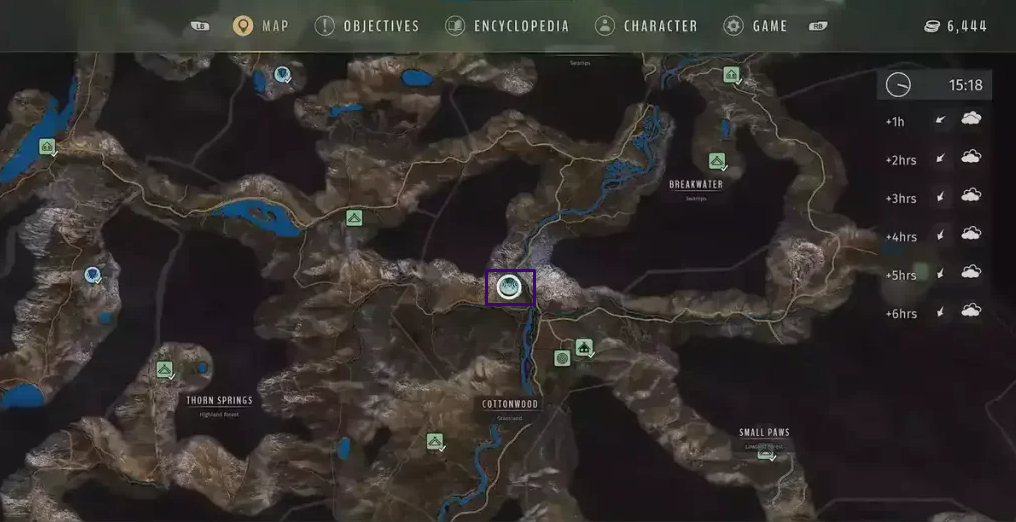 Echo Location # 2
It's a long way to the northwest. You may see the White Pine Orchard near it to help you navigate your way yourself and find it more easily. Yi's Cabin is a good beginning point for your journey. You can see it as a small light green sign above the marked location on the map below.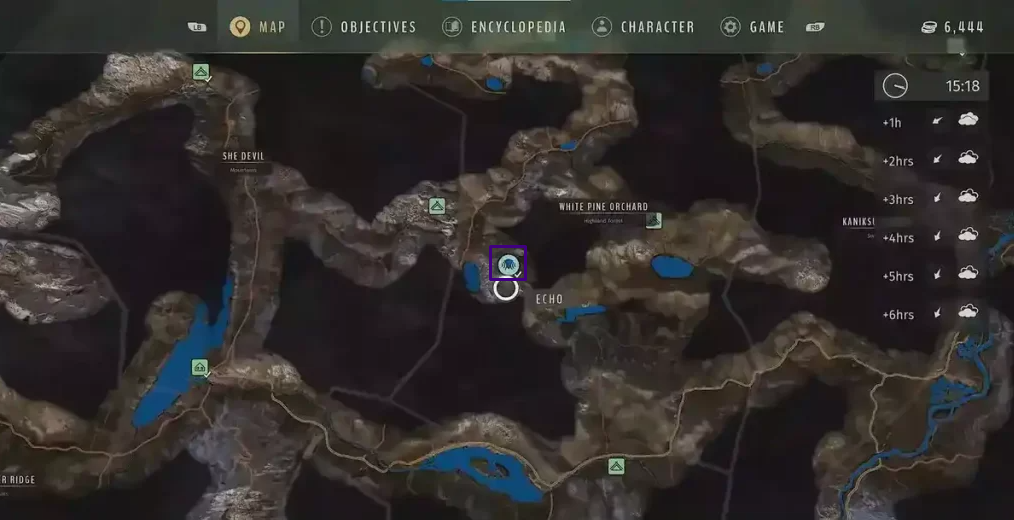 Echo Location # 3
The third echo location is near another cabin, Yi's Cabin. From there, proceed south until you reach the path that is closed and a dead end as you go further down. Stop halfway through and there you'll find mountains before the path's first water reserve. Here you will locate the echo point.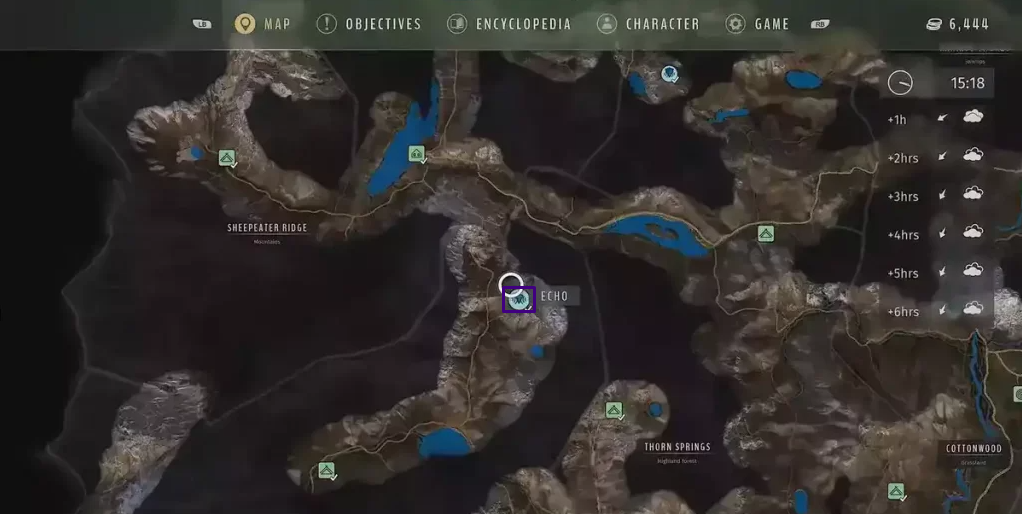 Echo Location # 4
For the fourth echo location, start from another cabin present in the woods, Vlkov's Cabin. You need to travel north from the cabin to find a water reserve. A couple of routes that emerge from the water reserve climb up the mountain to the echo location.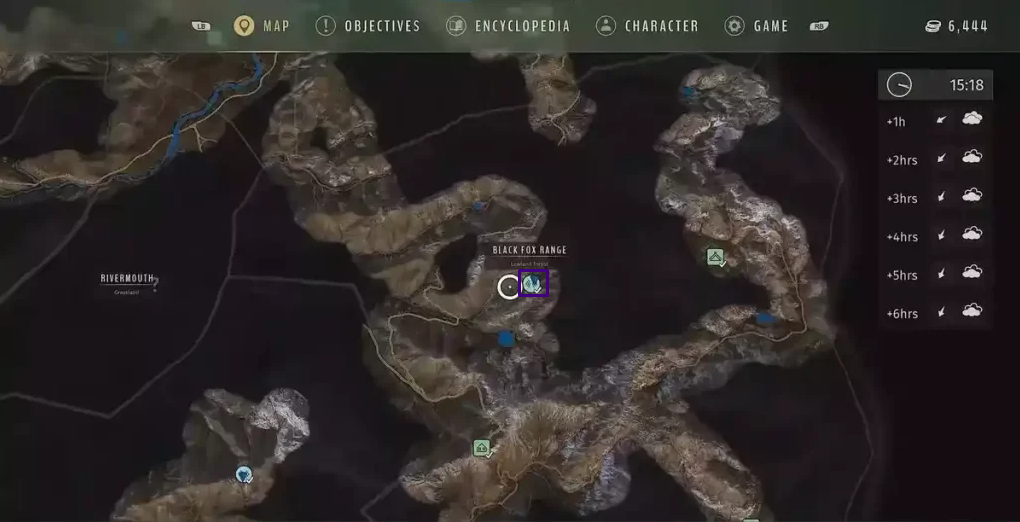 Echo Location # 5
If you see Green Acres you can navigate from there to this Echo Location. You can also spawn on Vlkov's cabin and reach the point from the east of the marked position in the image. The echo location is located in the mountains above the campsite.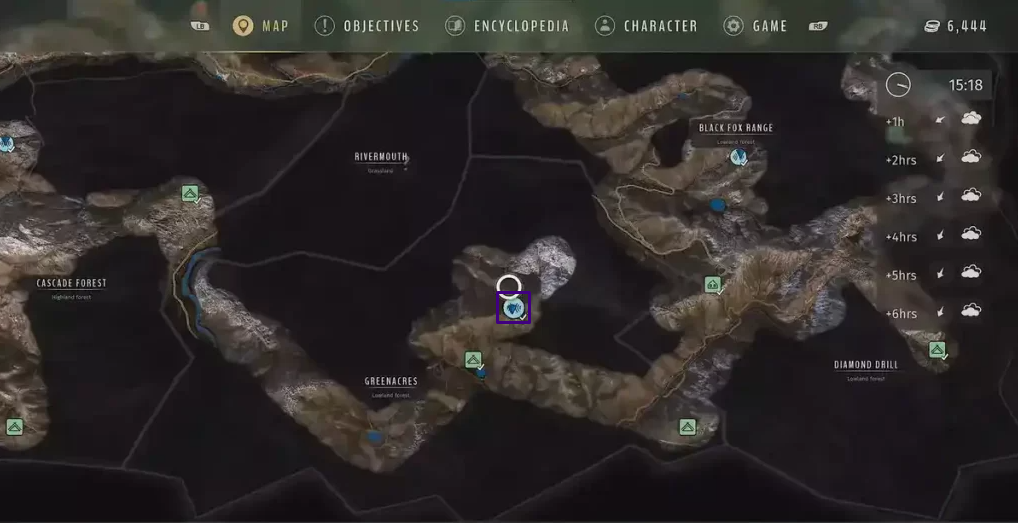 Echo Location # 6
This one is directly south of the Cascade Forest. Luckily there is a cabin to the west of it, so you won't have to travel far to get there. The sixth echo location is near Dustin's Cabin. Take the route south, and on your right, you will see big mountains, which is where you will discover echo location six.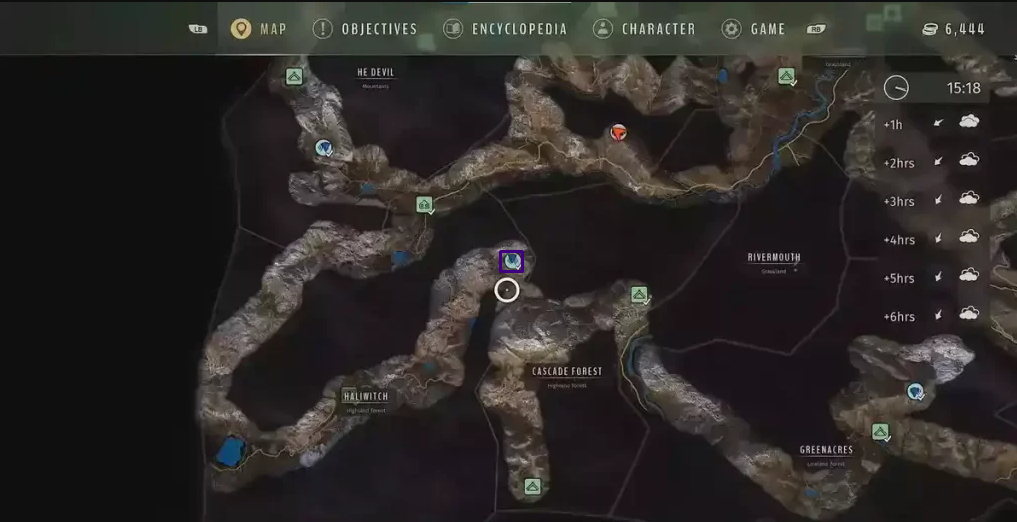 Echo Location # 7
Start from the same cabin to spawn as you did for Echo Location 6, which is Dustin's Cabin. This time, though, you will take the northwest trail road. You will find the final Echo Location will be on the mountain to your left.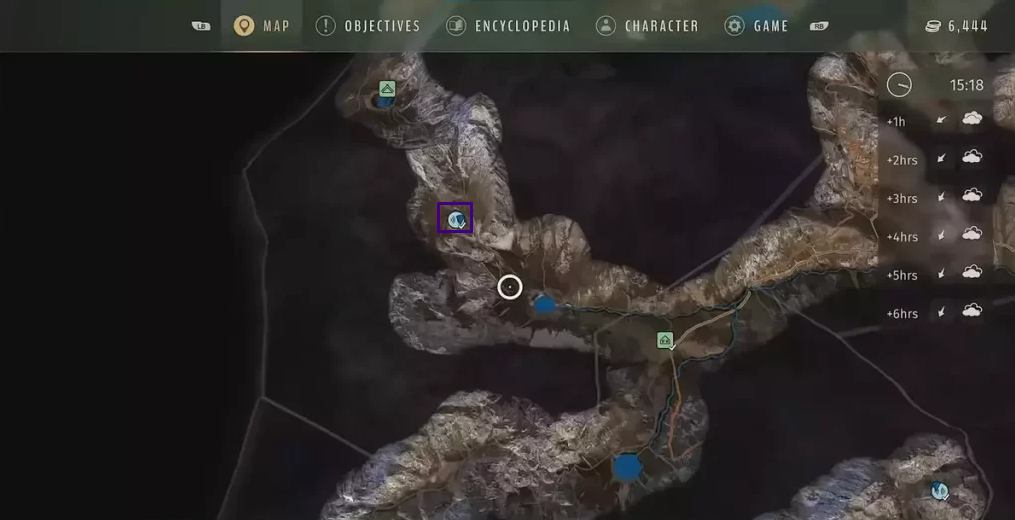 With this guide, you'll surely be able to locate the Way of the Hunter Echo Locations. We've also covered some more guides for Way of The Hunter so do check these out: