Having spectacular actors like Michael Keaton, Edward Norton, Emma Stone, and Naomi Watts starring in this masterpiece released on the 17th of October gives it a rating of 7.7/10 on Amazon Prime. Yes, Birdman is one of the best art movies released in 2014 should be on your next movie to watch.
This masterpiece of filmography displays the color of the real world, family life, and the reason for one's existence in it. This movie revolves around an actor's life who recreates his superhero character named Birdman, from his commercial film into a theater play.
A Sneak Peek At Michael Keaton As Birdman And Its Plot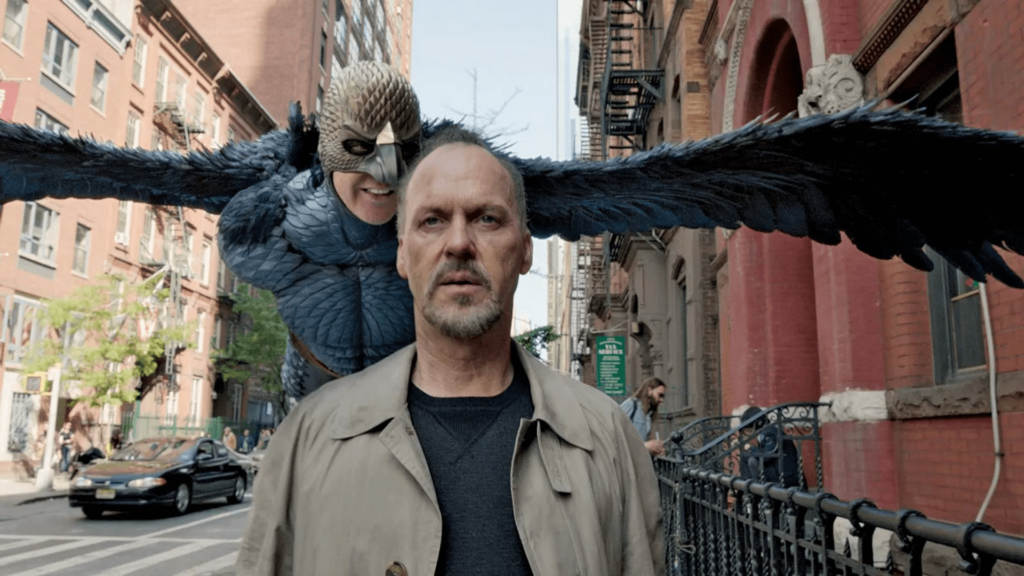 Michael Keaton might have some superhero powers that connect to Birdman. His imagination or unreal powers make him listen or sometimes, see him. Apart from that, the Birdman voices instruct him to pull off some superpower actions and even move things with his telepathic powers. This movie presents the dense psychological and emotional states of all characters.
The plot of the movie orbits around Birdman; a character played by Michael Keaton. This man was a famous skilled actor because of the character he played named Birdman. His fame fades away with time and his acting reputation is crumbling down. Now, he is recreating the play by writing and directing it to make a return in his film career. But it's not just an inspirational story of an actor struggling for revival.
Other Characters In The Movie
Apart from the cinematographic effects, the relationships in the movie are very much tangled. Emma Stone and Michael Keaton have an awkward and strange relationship between father and daughter. She's facing many issues ongoing in her life and she doesn't have clear thoughts about her father. Edward Norton is the replacing actor who appears at the last moment. He has a strange characteristic of being his real self when acting and being pretentious out of his acting mode.
The stars performed their best and showcased their exceptional cinematic skills to invoke emotions and real-life feelings in the viewers. A huge acknowledgment to their filming crew and the script writer's peculiar writing. This art movie deserves more recognition for its phenomenal value and remarkable cinematography.
What's Special About The Filmography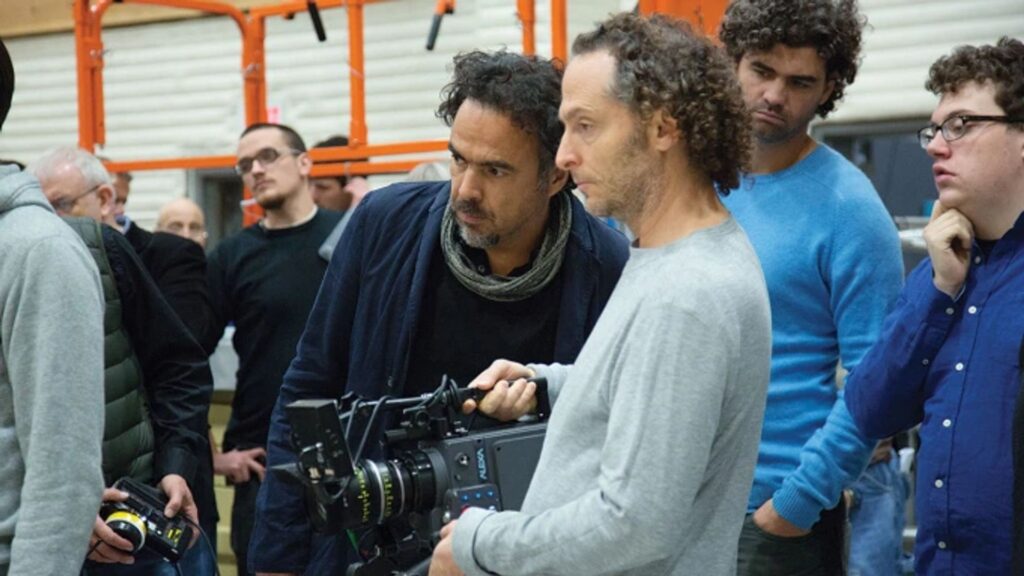 This movie has astonishing filmography techniques. Many writers have the entire focus on the way it was filmed in real-time. The smart filming tricks made the whole movie look like one single entire shot or taken in one scene. With an incredible editing team and talented actors on deck, the director Alejandro González's intelligent cinematography has given it a cutting-edge presence in the movie.
What Makes Birdman Different From Art Movies?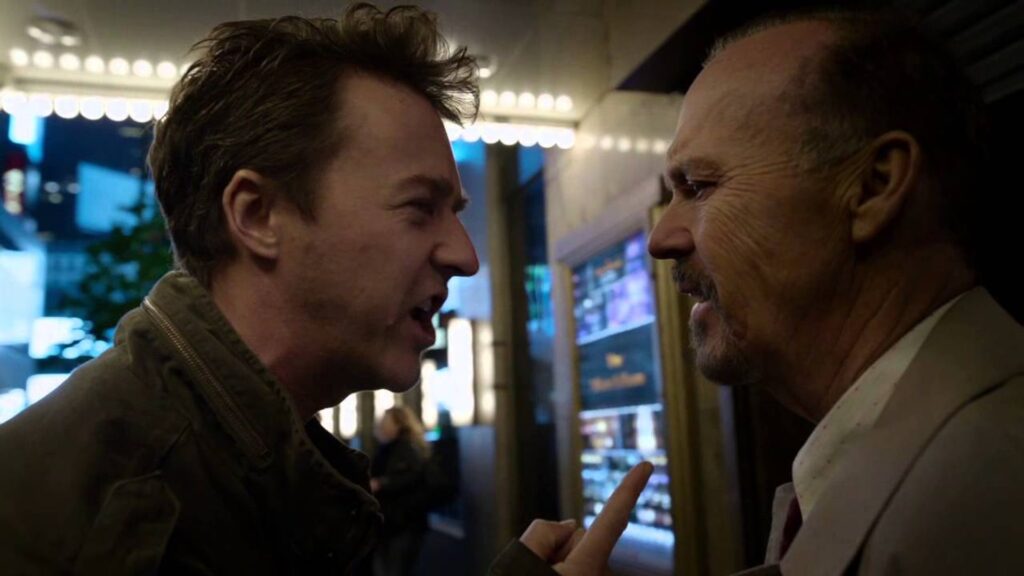 This movie impressed the audience with its value to movie critics. A crucial scene in the movie is where Michael Keaton burst with words at a female theater critic who shouts her huge words to give a negative review about his play. Not because the work wasn't up to the mark but she doesn't like him. Her words explode a volcano in him to not value his hard work or even care to highlight anything that is actually wrong. But judging him for who he is not his work.
The movie also focuses on the critics of the films and movies. They don't pinpoint the fault of the scene or the improper structure of the movie. They try to find a flaw to mark a black dot in the movie's reputation. This scene presents these problems in the movie to add worth to the importance of movie critics. And pinpoint the viewers who just want the movie their way without understanding the plot or writer's words.
Final Thoughts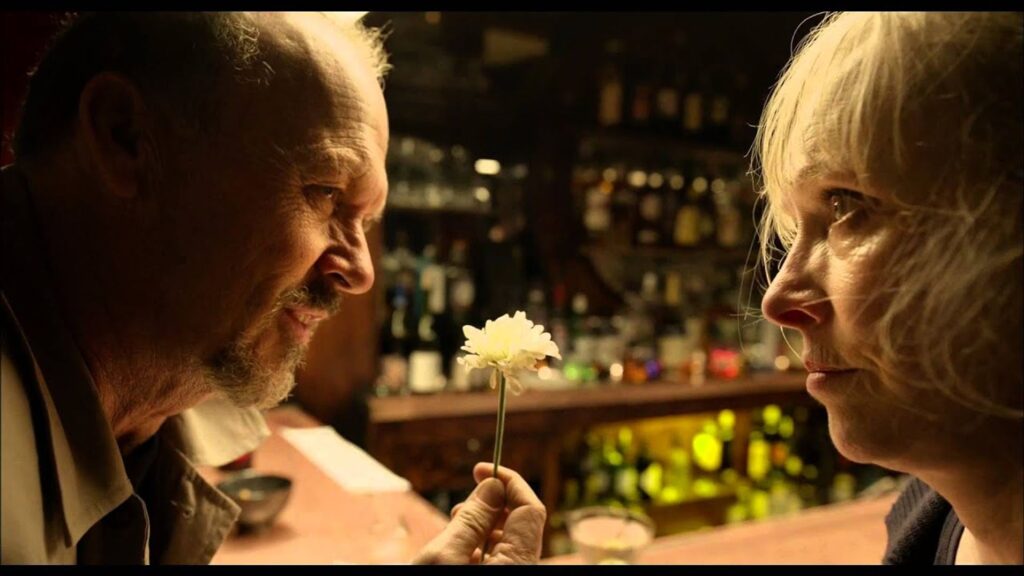 This movie deserves a 5-star rating for its splendid filmography and prodigious piece of art. The proficient stars and grace they present on the screen add to the value of existence, humanity, and self-worth. This scene is a masterpiece of art movies and a value that needs to be appreciated and recognized for its work. This movie is a must if you really want to watch an artistic movie that has a whole meaning to it. I would recommend you to watch it on weekends with a warm cup of coffee and book seats in your nearest theater. You'll surely love it.
For more suggestionso n what to watch do check Best James Wan movies that you gotta watch and spend a good time.