The main and playable character in Doom, Doom II: Hell on Earth, Doom 64, Doom (2016), and Doom Eternal is the Doom Slayer. He is meant to be the newest incarnation and continuation of the iconic DOOM Marine, who serves as the series' protagonist most of the time. With the increase in this game's popularity, new installments kept coming in which is why it's still one of the most played games in this community.
Originally, the creators declared that the protagonist has no canon name because he is a reflection of the player. Also, no gender has been given to the character so there is no reason to think it really is a guy. This is taken quite seriously by many people around the globe as now the female gamers and creators have started to turn this male protagonist into a female one. With that, there have been a number of remarkable cosplays by some female creators. Here are a few of them listed below.
Female Doom Slayer cosplay
Following are the female doom slayer cosplay that different creators have done.
Mads_five (Twitter)
One of the finest doom slayer cosplay as a female character.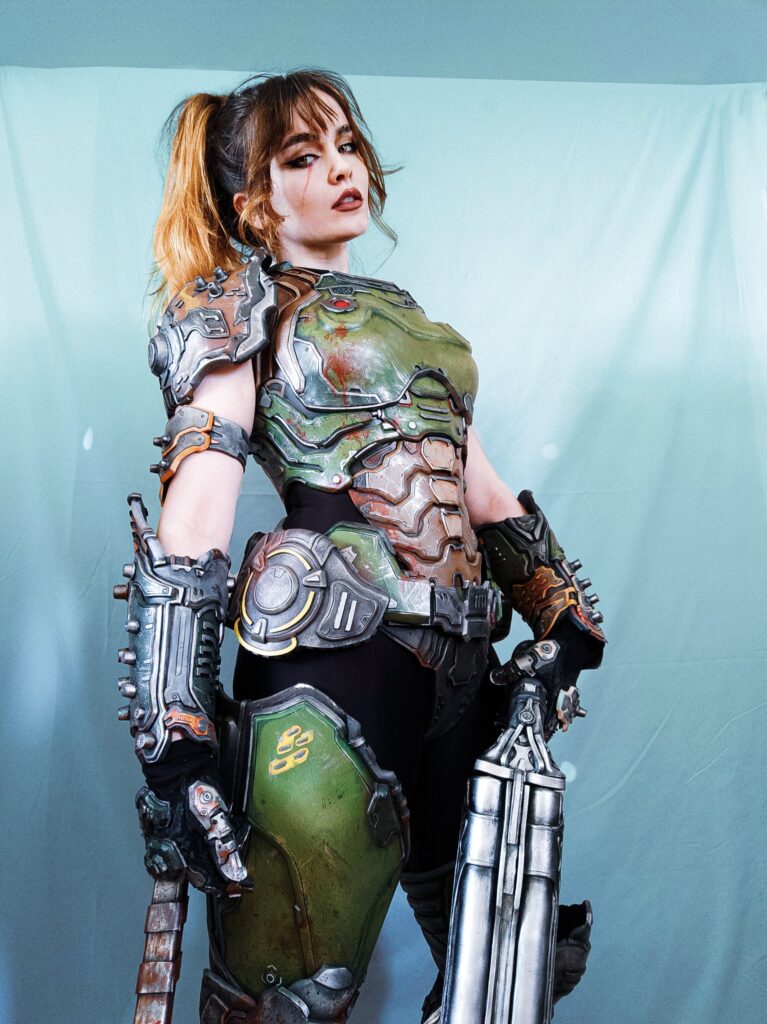 The detail on the suit and its fine and crisp quality are all there. Blood splatters do make this cosplay more believable, so plus points for that.
Dominiquegdeleon (Instagram)
The amount of dedication needed for this must be the result of pure passion. From makeup to the dents on the suits express the character in true essence. My personal favorite.
Her look with the helmet makes it a complete armor as it is shown in the game.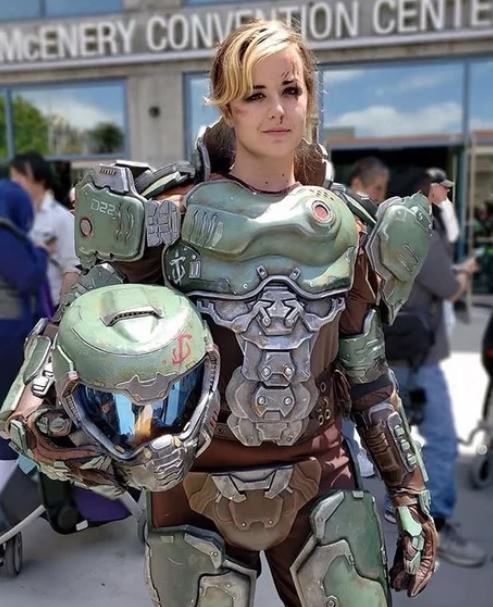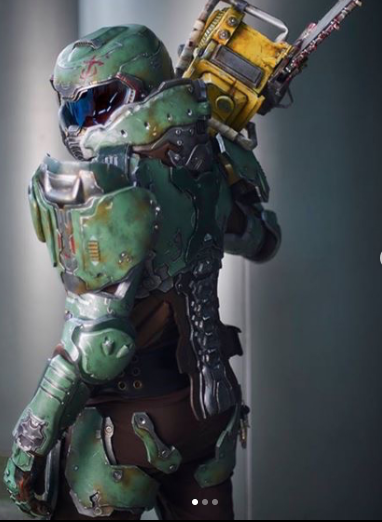 On her Instagram account, she has uploaded how she made this suit. If you are interested in the process of how she made this.
CasSea Creations (Facebook)
This user's doom cosplay is a good effort. It was posted on her Facebook so do take a look.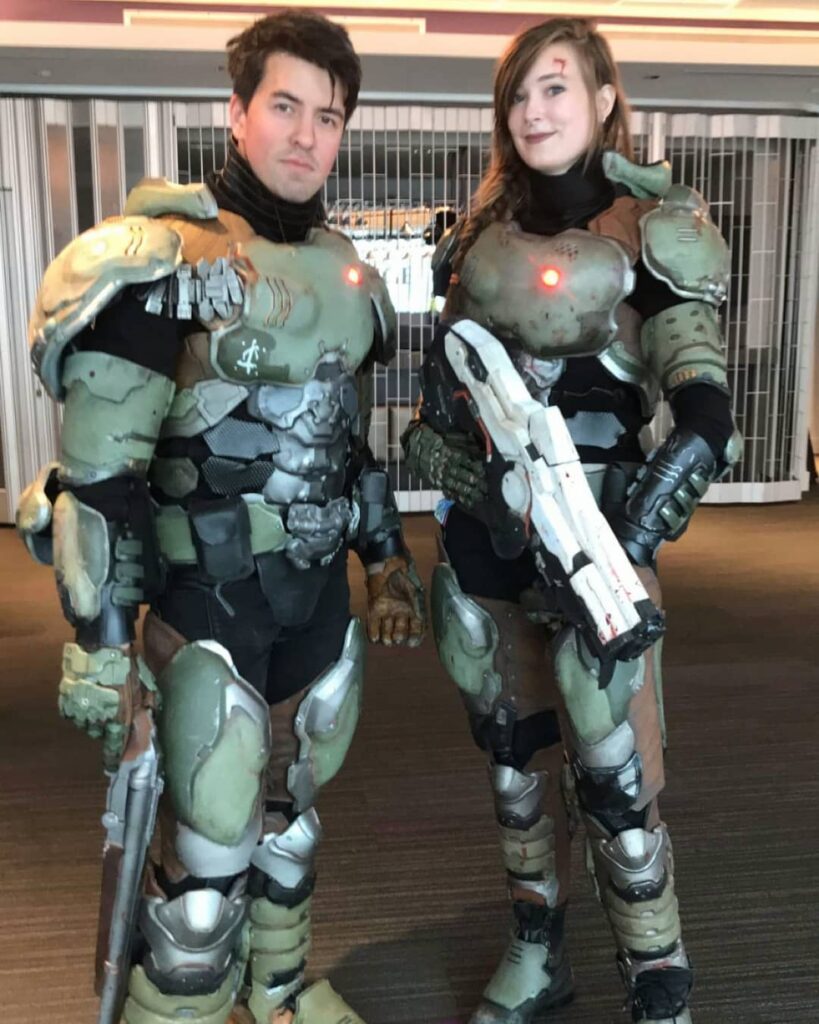 Weapons, small LED light installed, boots, gloves everything is on point. To wear it all and pose is also a task to consider as their armors are not easy to move in.
These cosplays are worth all the praise. These may look easy but getting into these heavy armors is not child's play at all. Along with that, if these are handmade or self-made, the creativity is next level as one of the above-mentioned, has done it. Their dedication to making and wearing these cosplays is beyond admirable.
Do visit their profiles and see their efforts for yourself. If you like cosplays, see this Realistic Spy X Family Cosplay.