The 3.0 version of Genshin Impact is now here, and it introduces additional areas, new characters, major bosses, and many new quests and tasks. With these new tasks, you need to go to new places, and thus, it may be difficult for you to remember and explore without getting lost. One of the quests is to collect some books which would complete the storyline of a certain part of Genshin's History. In this guide, we will assist you in completing another Genshin impact quest, Folio of Foliage.
Folio of Foilage
There are various volumes within Genshin Impact that contain short stories or disclose history and lore about Teyvat's universe. Folio of Foilage is one of them. It can be defined as a biography produced by ancient Sumeru researchers and follows the path of the Dendro Archon during times of disaster.
In Genshin Impact, folio of foliage is rare to find but if you know where to look, it's easy to spot it.
You must first travel to Sumeru City, to the main library located in the heart of the Sumeru Akademiya.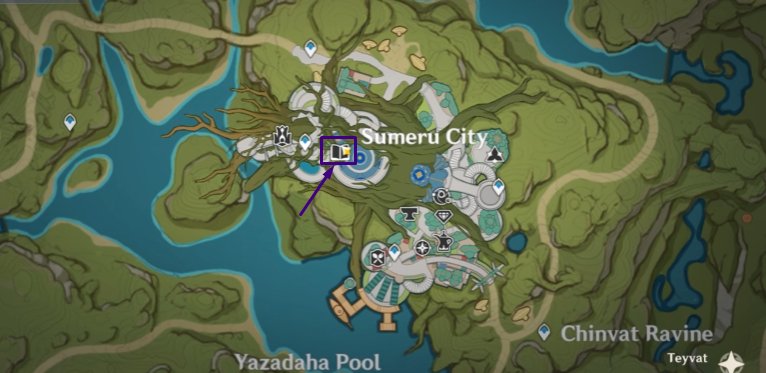 Location # 1
Go straight ahead and only turn left when you reach the middle.
From there, jump to the lower level by the table present on the left side.
Turn towards the wall, below the bridge.
You should be able to locate the bookshelf in the library where the first part of Folio of Foliage will be.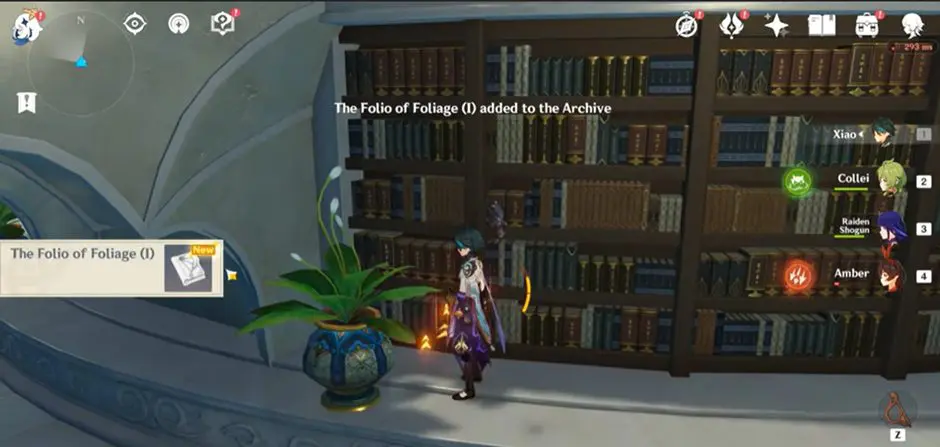 Location # 2
From this, keep walking towards the left. After two tables, turn to the next one.
You'll notice a sparkle on the bookshelf. If you don't, check in the next column of the previous one. There are many bookshelves so it can be confusing.
There will be two levels of this shelf. Stay on the lower one.
Interact with the small sparkle. The Second book in the collection will be found here.

Location # 3
From the second book's location, turn towards the middle of the building.
Skip the one right in front of you and move towards the right next to it on the right side.
The third and last part will be found here.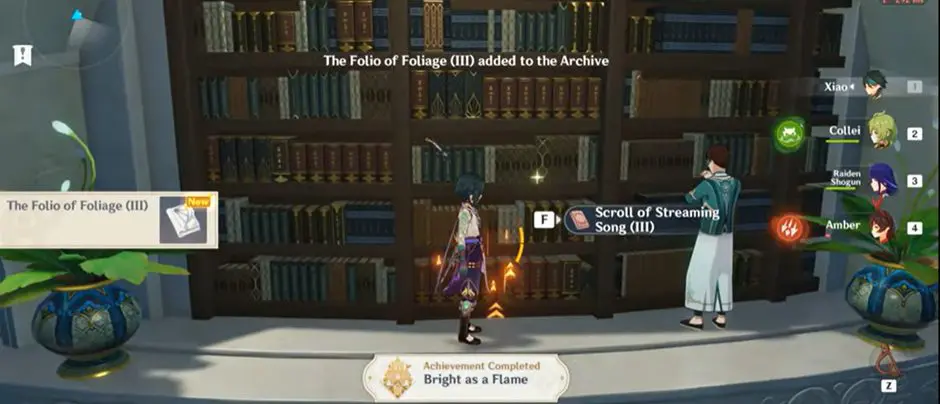 Now that you have all the parts, you can easily read the chapters and get into the interesting story built up for the game. There are many other book collections and each one depicts a different historical chapter.
Relating to searching new stuff in the update 3.0, here are some other articles which might help you get through Sumeru better.