Harra Fruits are utilized in a variety of Sumeru-inspired cuisine dishes. Sumeru has made an appearance in Genshin Impact 3.0. This vast rainforest contains items, adversaries, and word puzzles that are unique to the area. Harra Fruit is one of these new goods. If you don't know where to look, this guide will show you Harra Fruit Locations in Genshin Impact along with where to buy them.
Vimara Village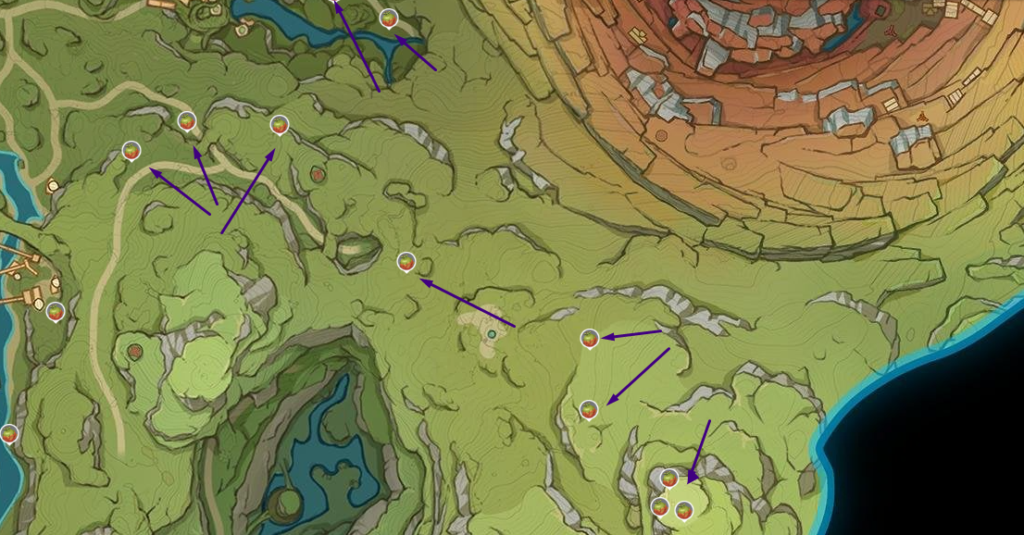 There are many spots near Vimara Village where you can find these fruits. Look more on the northeast side of the map, over Devantaka Mountain and you'll find these spots. Check the map below for the exact locations.
Devantaka Mountain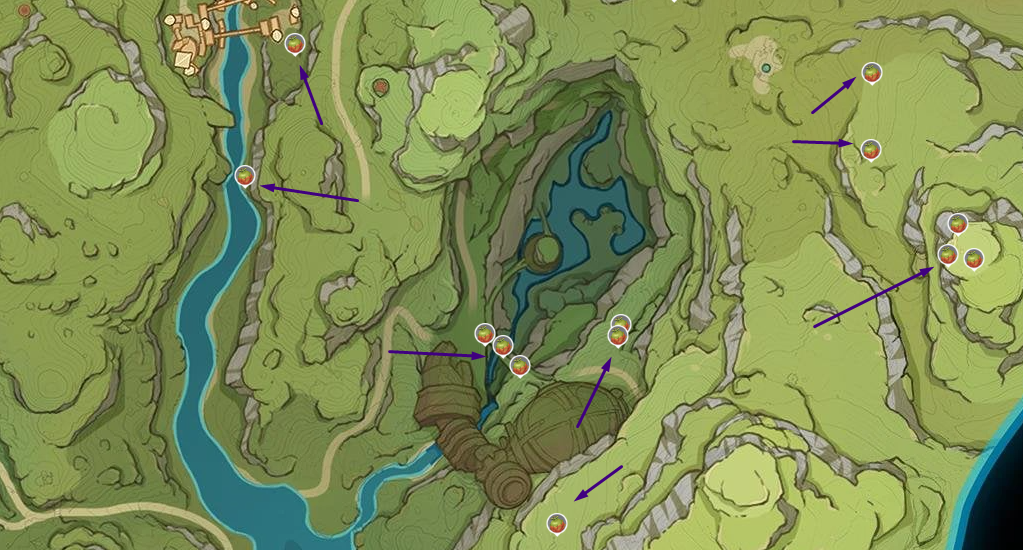 There are a few points where you can find the fruit here. Either head over to the marked area in the middle, near the lake, and gather fruit there. Not many spots can be found nearby you can see some scattered away from here.
Vanarana region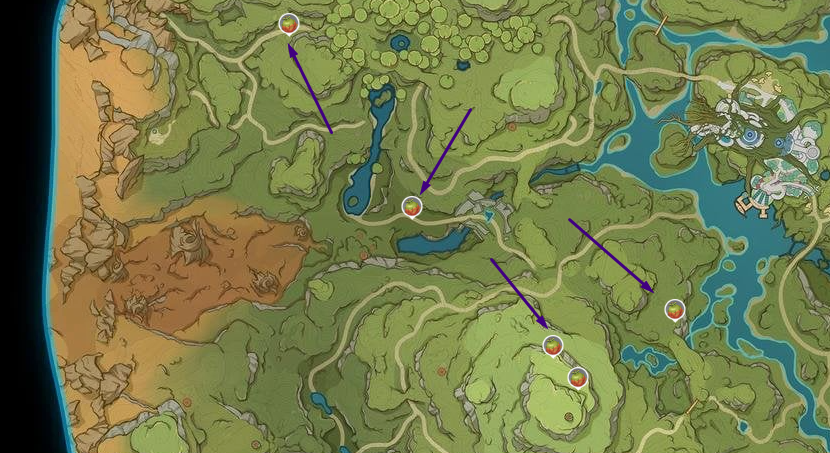 Only a few spots can also be found near the Vanarana region as seen here on the map. Some are south of this place so you'll need to walk a long way before reaching it.
Apam Woods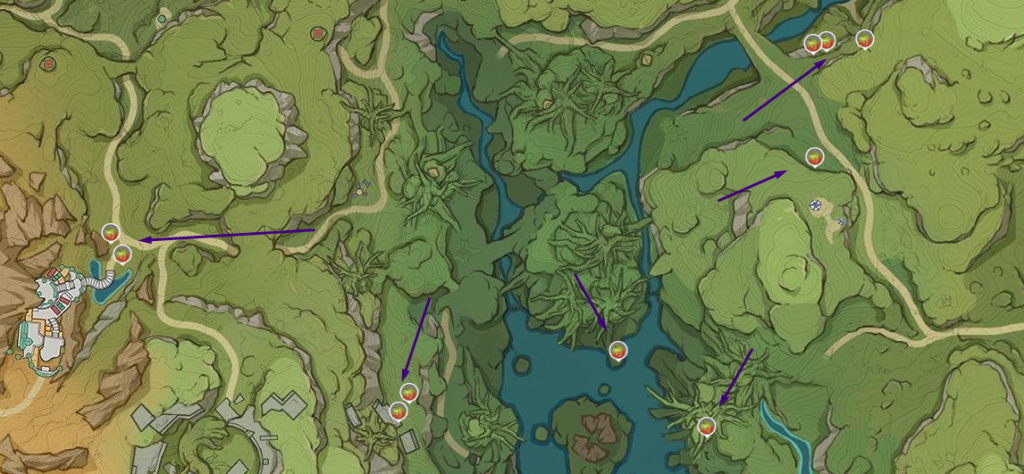 Some spots can be seen having Harra Fruit in the Woods. If you look towards the left, you'll see two spots for Caravan Ribat having the fruit location too. If you have time, you can go fetch them from there too.
Palace of Alcazarzaray
There are many areas where you can farm Harra fruit around this area. Go about searching at the points given above to find a good amount of this fruit.
Where to buy Harra Fruit?
If you don't want to spend time farming, there are several outlets in Sumeru where this item is sold over the sea. In particular, Harra can be bought:
In the trading shop: 240 Mora for 1 piece.
In the Jute Merchant's Store, the cost is also 240 Mora for 1 Fruit.
In the Aramani store similarly – you need to pay 240 Mora to get 1 Harra Fruit.
These are all the Harra Fruit Locations in Genshin Impact. With the 3.0 update, many things were upgraded along with the new characters. If you are interested, check out the article on All New Characters Coming To Genshin Impact In 3.0.