Chris Hemsworth posted two of the most wholesome images you'll see this week, showing his daughter in two different photos taken on the sets of the first and fourth Thor films, 11 years apart.
In Thor: Love and Thunder, the newest Marvel movie starring his bulked-up Viking space hero, Chris Hemsworth play the lead role. Hemsworth's fourth solo Marvel movie, Love and Thunder, is directed by Taika Waititi, and this time, he brings a few extra Hemsworths along with him to the set.
India Rose, 10, is referred to by the Thor: Love and Thunder actor, 38, as his "favorite superhero," and fans think the remark is just too cute.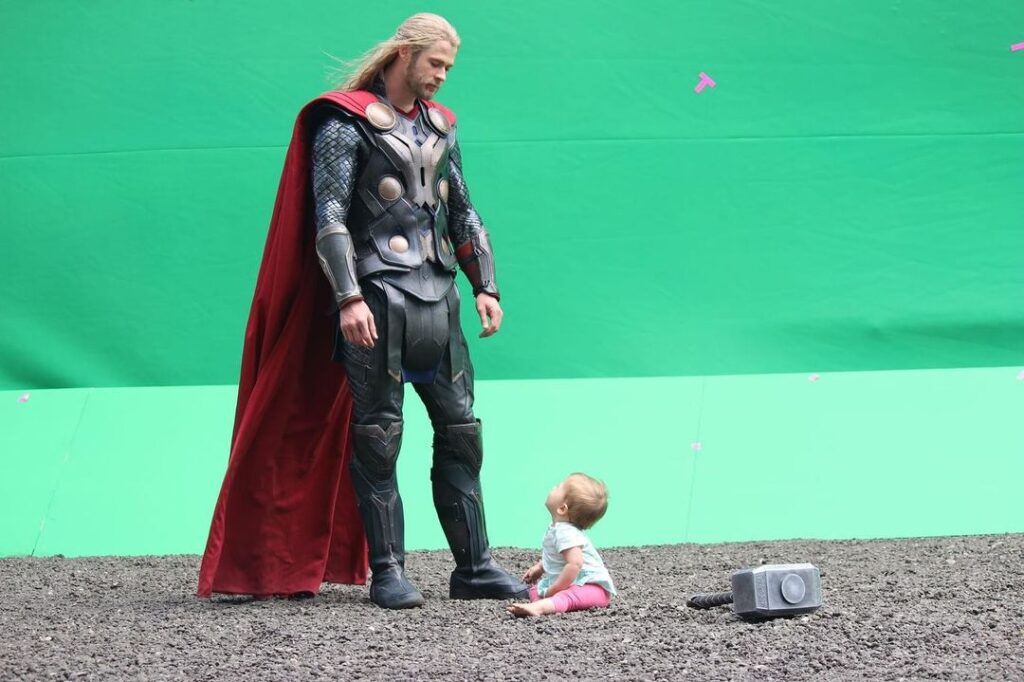 In Thor: Love and Thunder, India plays an unexpectedly significant part as the nameless daughter of Christian Bale's villain Gorr.
Hemsworth stated in the caption of his most recent Instagram post:
"Here are two pics of me and my daughter. One was the first time she was on set 11 years ago, the other is the most recent on Thor: Love and Thunder. She's my favorite superhero."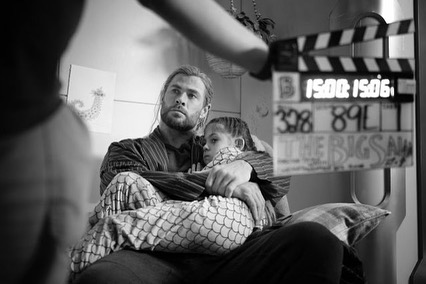 The above image depicts India in her father's arms while filming the most recent movie over ten years later.
Waititi admitted in a Marvel interview that he hadn't initially intended to cast as many of his stars' kids, but that the set rapidly became a family affair. Waititi requested his children and the children of his colleagues to help him draw what the monsters would look like for the scenes where Bale's villain Gorr summons shadow creatures. The images were then brought to life by the Visual Development team.
India, the actor's real-life daughter, portrays Christian Bale's daughter in the movie; the character she plays is later identified as "Love." (She and Thor are the titular Love and Thunder together.) Tristan and Sasha Hemsworth, who are identical twins, are also in the movie; one of them plays a young Thor in a flashback scene. Elsa Pataky, Hemsworth's real-life wife, can also be seen in the movie's opening scene.
Hemsworth is not the only actor to bring his children to the site. According to Marvel Natalie Portman's children, Bale's children, and one of Waititi's daughters are all present in the movie.
Keep up with the news on Retrology and stay informed about the most recent developments involving your favorite entertainment portals.