Elden Ring needs no introduction. The latest game from FromSoftware studio has been very successful and rightfully so. It features tons of bosses, both main and optional, complex puzzles to solves, custom builds to make and a lot of other stuff. However, now Elden Ring aims to also conquer the toys market as the studio has partnered with Tamashii Nations' Figuarts to bring The Raging Wolf and Melina to life as collectibles in Figuarts Mini lineup. These are the official Elden Ring figures that are now available for pre-order.
Currently, only two figures have been revealed. It is unknown that whether more characters from Elden Ring would be included in the Figuarts Mini Lineup or not.
Although, if we speak of Melina and The Raging Wolf figures, they boast 90mm height and a very detailed design with the capability to move their parts like head, arms and as such in order to change poses. They also come with some extra parts for the same reason.
This pose changing feature of these toys is really handy as my complaint with most such figures is why these can't move the parts of their bodies. Therefore, seeing this feature relieves me.
As aforementioned, both Elden Ring figures are available for preorder. The individual price for both figures is £24.99, if The Raging Wolf and Melina are bought together, the total would cost £44.98.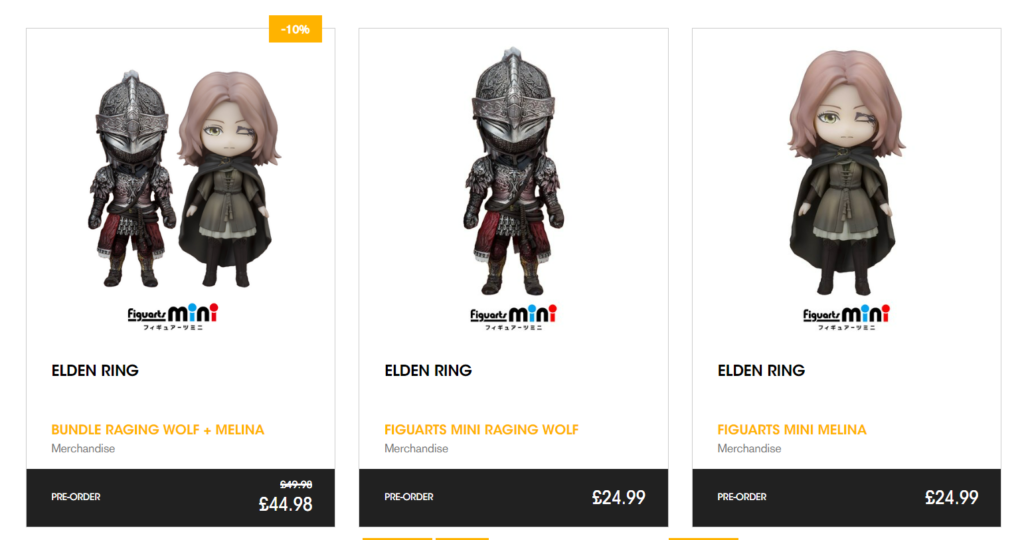 Overall, I am loving these Elden Ring figures by Figuarts Mini and would really be interested in getting one in future. What are your thoughts about these official collectibles? Let us know down in the comments.
We cover a lot of gaming guides and news along with content on movies and anime. So, be sure to bookmark us. For more on Elden Ring, keep following Retrology.