We were more than thrilled when the first trailer came out for Love Death + Robots Season 3. In that we saw a glimpse of all nine episodes. And now, finally we have access to the full episodes. Before we begin the Love Death + Robots Season 3 episodes ranking, it should be noted that this post contains no spoilers and is for both kinds of people who have and who haven't watched the latest episodes.
Secondly, I should clarify that no episode in this volume should be labelled as "worst" as all were pretty solid entries. It's just they have relatively the least ranking as compared with the top ranking episodes of Love Death + Robots Volume 3.
Without further ado, let's jump to the ranking of new episodes of one of the most awaited show of this month.
9. Swarm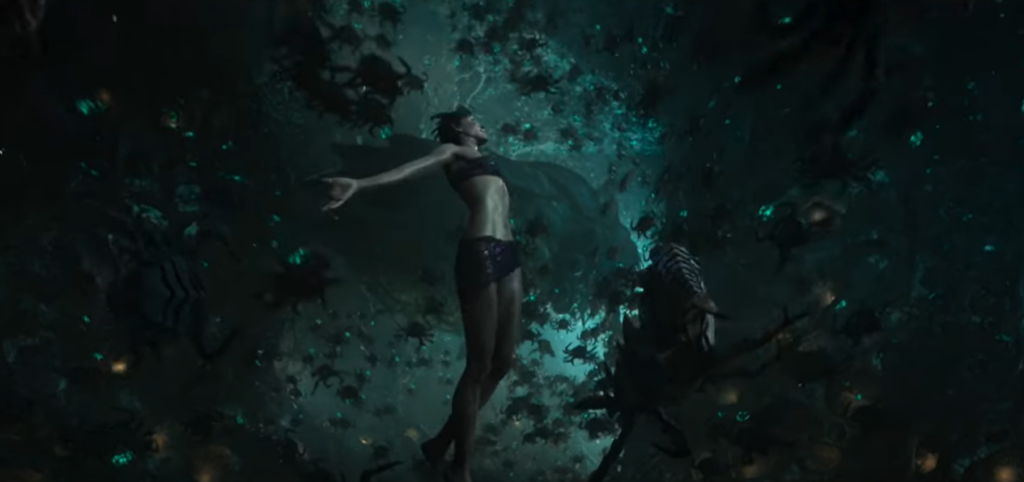 Swarm was a thought-provoking episode as it spoke about human species' continuous attempt to utilize nature and modern means to progress and gain more knowledge and power. Now there is nothing wrong with harnessing the strength of resources for a better future but it comes with a cost when the resource is a living creature.
This episode also emphasizes on human's arrogance as he thinks himself of a superior species and is ready to take on challenges of alien beings however, Swarm gives us a reminder that we alone are not the most intelligent beings and that sometimes it is better to not disrupt the natural order for personal gain.
Overall, this episode didn't have much to offer as compared to other entries.
8. In Vaulted Halls Entombed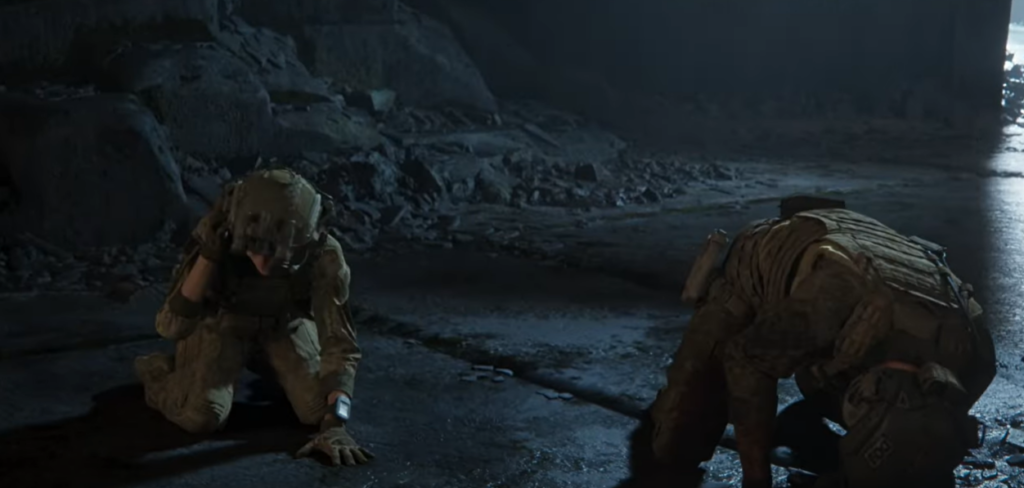 This episode is focused on a group of soldiers on a hostage rescue mission. However, the way the mission ends leaves the audience in surprise. In Vaulted Halls Entombed immediately shifts from regular military routine to supernatural phenomenon, influenced by H.P. Lovecraft's work.
Overall, this entry was just okay for me as it didn't feature anything thought provoking. Although, it was thrilling to some extent and featured some survival action, and an ambiguous ending, In Vaulted Halls Entombed couldn't match with the other episode.
7. Mason's Rats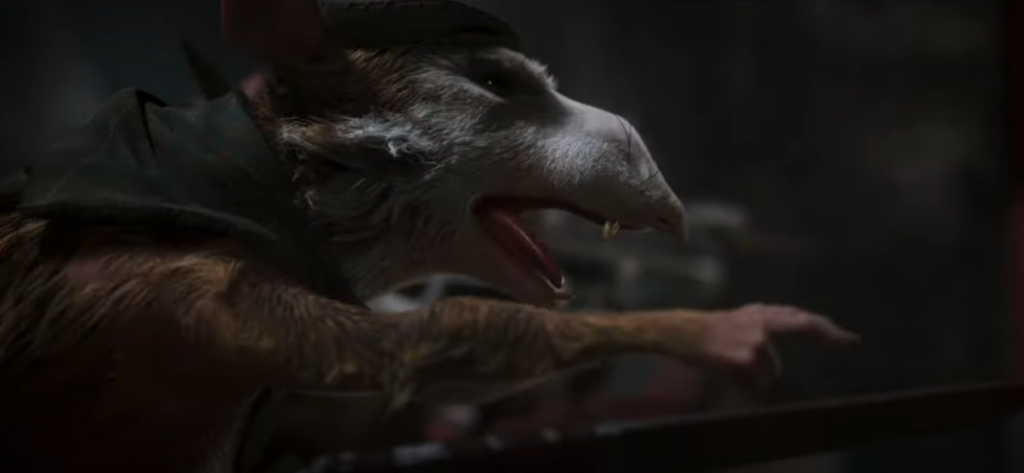 Mason's Rats, as the name suggests, is about rats and Mr. Mason – who lives in a farmland and is apparently well-off to buy tech in order to get rid of these rats. However, these rats are not normal but are evolved to create and handle modern rat tech.
Then begins the conflict between Mason and the rats. You would see that how Mason takes the help of a weapons company to tackle this problem. But the interesting part is how it all turns out. Not to mention, the rates from this episode greatly reminds me the video game, Tails of Iron.
This episode is rather simple as concept but the overall plot, action sequences and the ending puts it at No. 7 spot in our ranking of Love Death + Robots Season 3 episodes.
6. Three Robots: Exit Strategies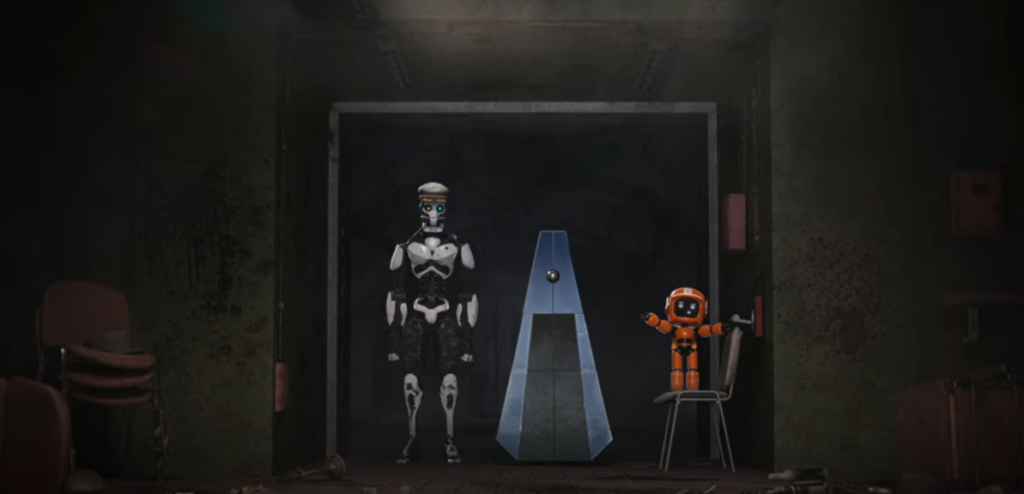 We got to see again the three robots from the previous season. Like before, Three Robots: Exit Strategies still focuses on a post-apocalyptic world but this time comments on humanity's failed attempt to survive on their own without any law and order.
This episode really shines when it showcases the survival attempts of groups of people with different statuses. The elite liberal class, tech billionaires, middle class or poor, none was spared from the mockery of the three robots. Exit Strategies also talks about AI uprising, violence, and selfishness along with other themes.
Finally, it, yet again, hints at the species that now truly rules the world. Overall, it was a good watch.
5. Kill Team Kill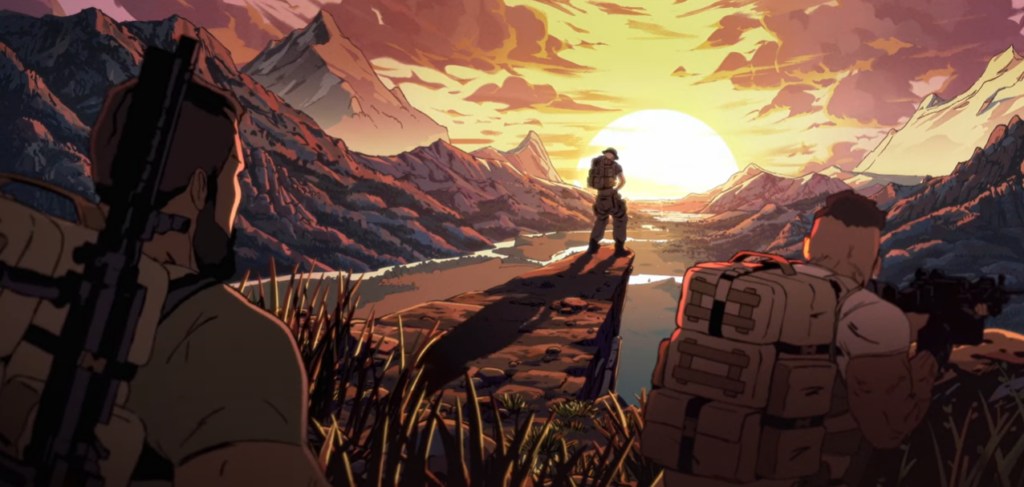 Kill Team Kill is straight up combo of The Predator (1987) and The Terminator. It is certainly among my favorite episodes this season as it featured tons of action, cool characters, hilarious cast and a bomb ending.
There was a lot of good and violent action in this entry touched with filthy humor and sarcasm. A lot of it made Kill Team Kill a really thrilling and fun watch. Though, it was short, quick, and simple but it delivered.
4. The Very Pulse of the Machine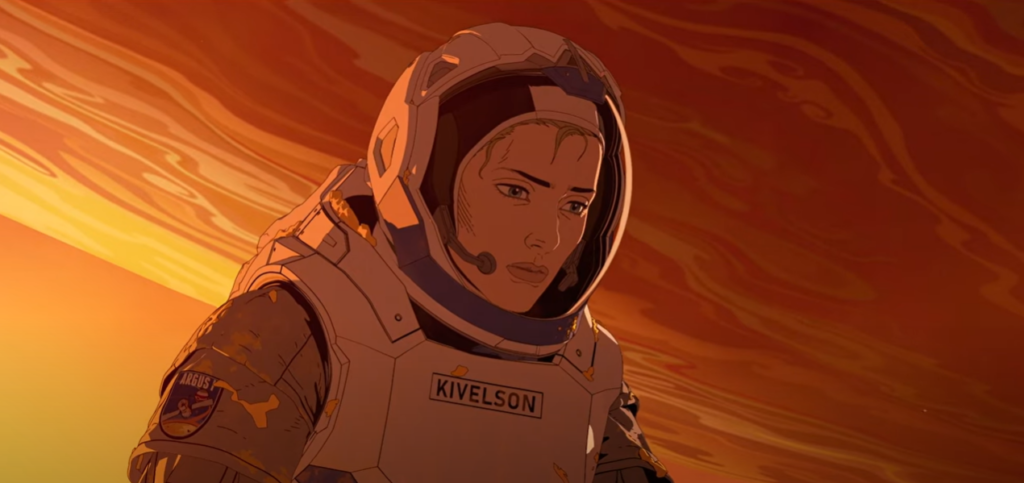 Even though, I liked the Kill Team Kill better than this episode but this one deserved a higher spot in our Love Death + Robots Volume 3 episodes ranking. The Very Pulse of the Machine is set in outer space, specifically in Jupiter's moon, Io. At first, it seems to be a psychological episode including hallucinations and voices, however it turns to be even more interesting and moves towards technology and somewhat philosophy.
The Very Pulse of the Machine's cel shaded art style further adds to its likeability. Overall, it is a simple yet very intriguing and emotional episode. It really makes you think what if all planets are very similar to the depiction of Io in this episode.
All in all, a solid episode.
3. Night of the Mini Dead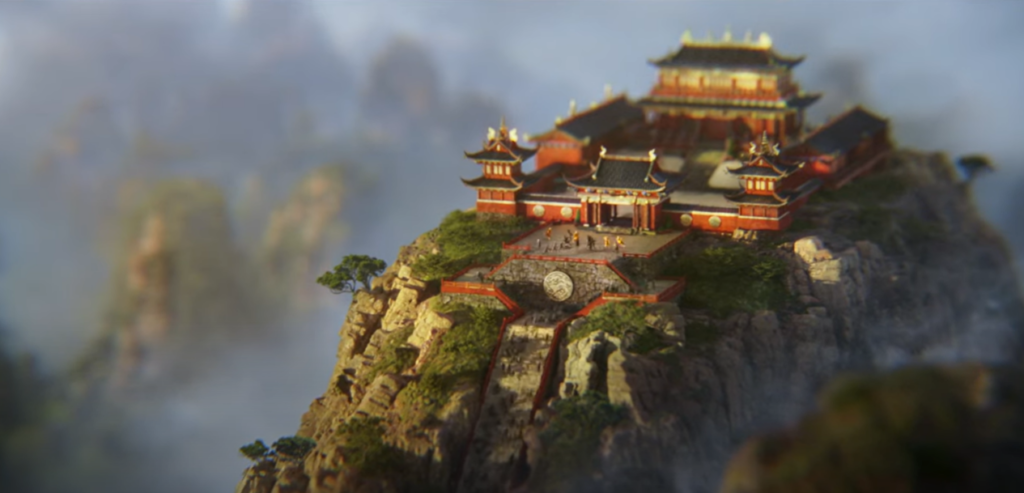 As soon as Night of the Mini Dead started, I knew that it was going to be among my top favorites and when I heard Beethoven's Symphony 9 and Verdi's Dies Irae, I couldn't stop enjoying the fantastic, fun and violent ride of this episode.
Though, Night of the Mini Dead is not very different in it's concept as it involves zombies, it is indeed very unique when it comes to direction, art and storytelling. I am pretty sure that almost everyone would be loving this episode the way the makers have made it. Not to mention, it is actually sort of intentionally funny due to the dialogues being in a high pitched tune.
The major lesson this episode gives is that never make out in a graveyard.
2. Bad Travelling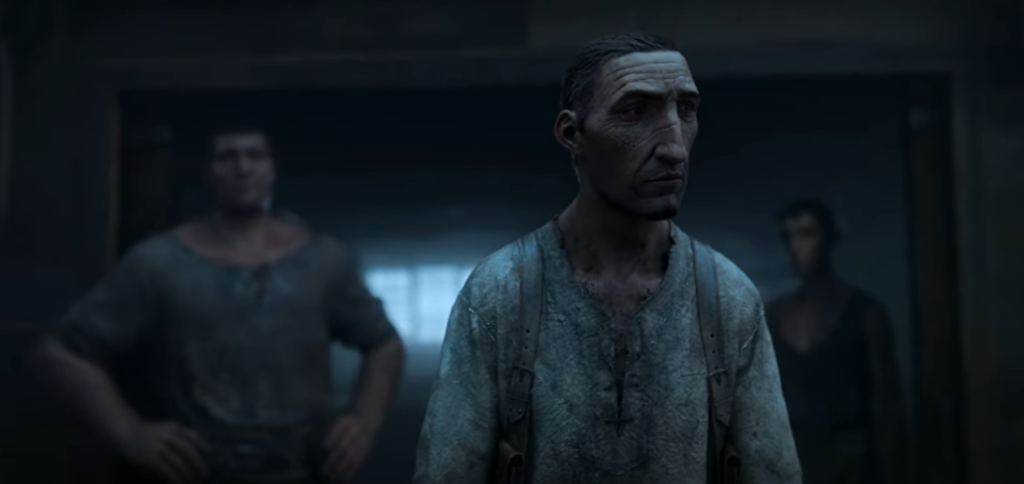 On number 2 of our ranking of the episodes of Love Death + Robots Season 3, we have one of the best episodes not just in this volume but in the complete series. Bad Travelling is about travelers on a ship sailing on dangerous water. Though, the episodes starts off as a typical pirate-era action stuff, it progresses towards a really thrilling sequence.
It is complex in a sense that no one is particularly good in this episode. The protagonist, crew members, and the sea monster, all are acting on behalf of their personal interests. The writing, CGI and plot of Bad Travelling is top-notch. There are minor hints at religious beliefs such as offering sacrifices to the deities and more. But essentially it is about morality, betrayal and survival.
Bad Travelling is not just a stellar entry but it will also make you think of multiple things. One thing that left questioning was that end justifies the means?
1. Jibaro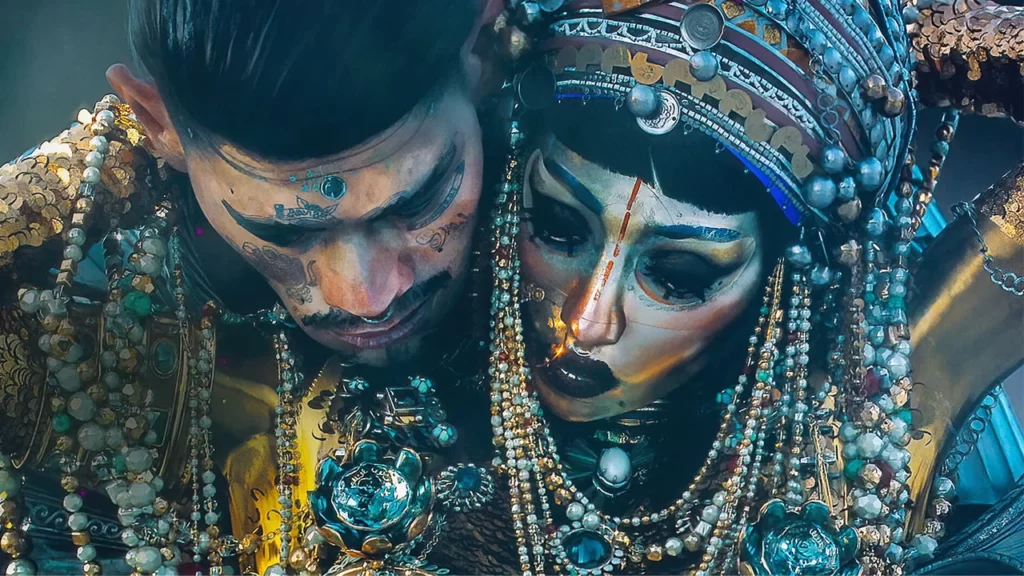 Now there, the episode I was most looking forward to, Jibaro. It caught my eye right off after I watched the trailer. And I must say it thoroughly delivered. No exaggerating, but this is unlike anything I have seen before. Jibaro was both bizarre and beautiful, both hurting and satisfying. From art style, to character designs, to plot, direction and symbolism, everything was downright astounding.
Jibaro, in essence, is a portrayal of greed. It is set in medieval ages featuring knights and mythical references such as the Sirens. It also involves subjects like lust, disability. religion and supernatural phenomenon. It is remarkably fascinating that this episode despite being a true work of art and storytelling, doesn't feature even a single dialogue! This fact makes it even better.
Not sure about you, but I would totally be re-watching this episode again and again as I have yet to fully comprehend and absorb the complete potential of Jibaro.
That's all. I am sure that some of you might have different opinions. I would be interested in knowing what you think of Volume 3 of Love Death + Robots. Do let us know down in the comments section. For more Top 10 artciles and TV Shows content, keep following Retrology.