The Elden Ring is one of the most exciting video games that shook the world with its crazy and numerous combat styles. Throughout the game, you battle with the corrupt bosses and their soldiers with weapons or spells. Other than fighting the lords, you need to find and collect multiple collectibles located in different areas to upgrade. Fighting these bosses is not an easy task. You need to master certain skills to overpower them. In this article, we will discuss how we can find the claw talisman in Elden Ring. The ones interested in improving their jump attacks can make good use of it.
This guide will help you to find the exact location of the claw talisman in Elden Ring. Moreover, you can also find the working procedure of this item in this article. Just follow the steps and necessary details to enhance your gaming experience.
Location of Claw Talisman in Elden Ring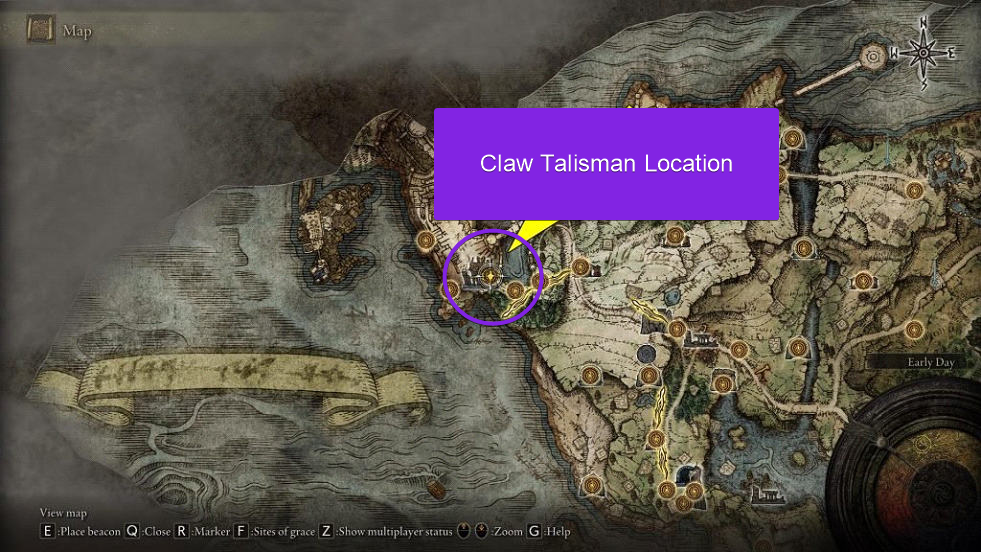 First, you have to reach Rampart Tower's top balcony from the Site of Grace. Carefully walk on the borders of the balcony and then make a jump to the ledge of the closest building. Then jump down to the rooftop with a broken chimney. However, there you will see a broken thin pillar lying down. With the help of that broken pillar, jump to another ledge.
Moreover, you need to be careful while walking around the ledge. During this process, you will see an open area resembling a clock tower with a ladder lying on the wall. Before entering that area, you need to take down the guards carrying bows and shields. It is better for you to first take down the guard with the bow as it can cause serious damage to you and all others later on. Once you are done with the guards, use the ladder to climb to the top of the tower, and here you will find the Claw Talisman.
How we can use The Claw Talisman?
The developers of Elden Ring have shown more interest in deploying new combat features and styles in this game. In the same way, the Claw Talisman acts as a full-fledged weapon for a gamer. He can cause serious damage to the opponent with just jump attacks. The Claw Talisman is capable of breaking the stance of your enemy with two to three jump attacks. The gamer can use different variations of the jump that results in more damage.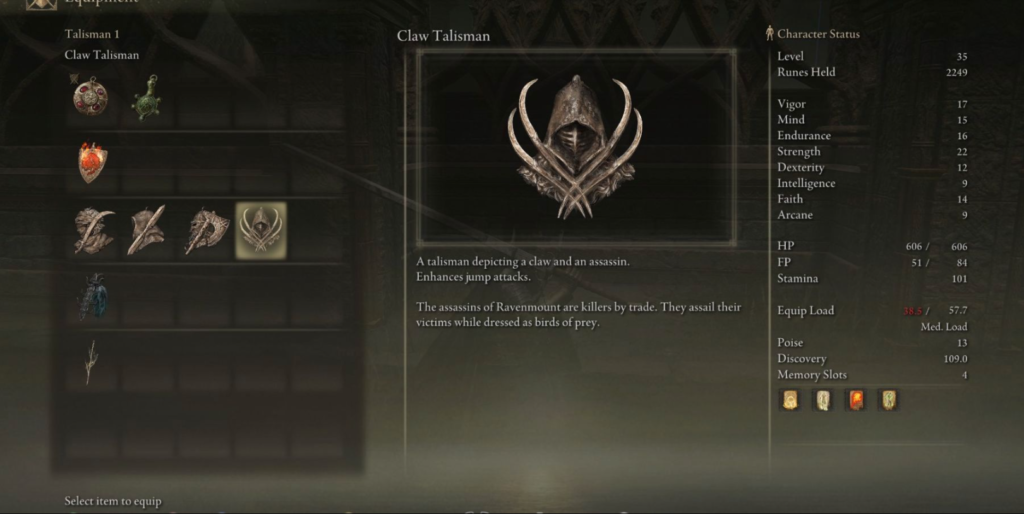 Moreover, the Claw Talisman increases light and heavy jump attacks by fifteen percent for any specific weapon equipped at that time. You can also use dual-wielding claw armaments to increase the effectiveness of the talisman.
The Claw Talisman in Elden Ring acts as a complete weapon that can kill your enemies with simple jump attacks. Master it and break your enemy in seconds. You can take help from this guide to find the exact location of the Claw Talisman in this game. For more quest guides and updates, keep following Retrology.