You can get various tasks from different Disney characters in Disney Dreamlight Valley by growing closer to them. By completing these tasks, you can improve your tools and make it easier to explore different biomes. One such task that Maui will give you is "A Tale of Stone and Fire," which will upgrade your pickaxe. If you want to know how to complete this A Tale of Stone and Fire Quest, continue reading below and follow this guide step by step.
Once your relationship with Maui reaches level 4, he will assign you the assignment A Tale of Stone and Fire. You must complete Moana's objectives in Moana's Realm in order to welcome her to the Valley and thereby unleash Maui. After that, invite Maui.
A Tale of Stone and Fire Quest: Step by Step Guide
Go to Maui and talk to him to start the quest. When you do it, you'll get confirmation when the screen will say the quest name; A Tale of Stone and Fire.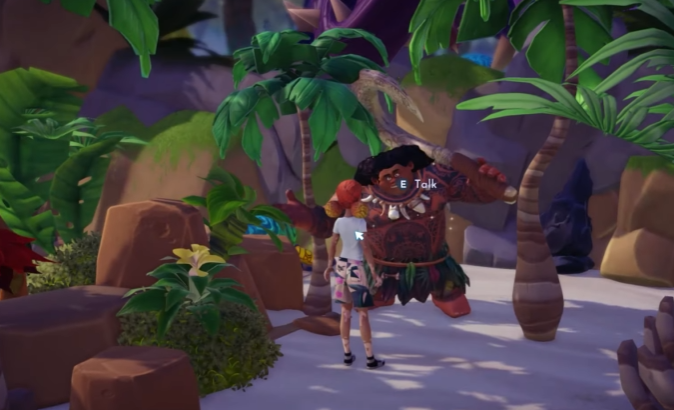 Once done talking you'll notice him going away. Go to Dazzle Beach as he will be going there. You can either follow him or go there yourself when you want to.
After talking to him, you'll get the task of collecting items from the storage unit in Moana's realm. These items would be the ones required by Maui.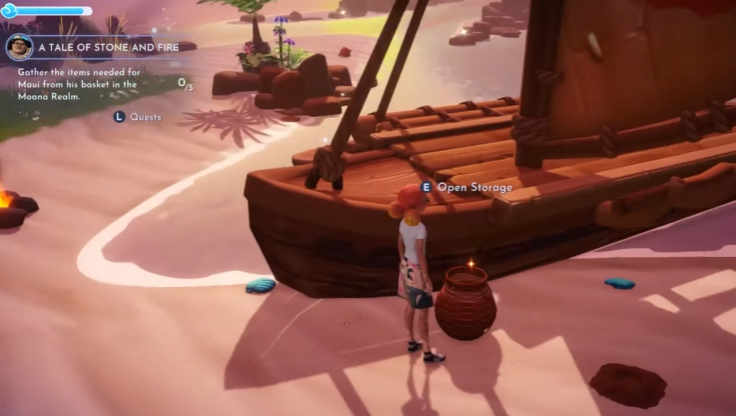 Bring Maui all the items you've gathered from the storage unit. There would be a total of four items.
After you are done with it, Maui will ask you to prepare a good meal for him. That means you'll have to prepare a five-star meal for him.
Here are a few examples you can cook for him:

Bouillabaisse: Shrimp, Tomato, Any Vegetable, Any 2 Seafood items
Aurora's Cake: Wheat, Sugarcane, Egg, Milk, Any Fruit
Vegetarian Pizza: Tomato, Cheese, Wheat, Any 2 Vegetables
Lobster Roll: Lobster, Wheat, Lemon, Butter, Garlic
Pastry Cream and Fruit: Milk, Sugarcane, Any 3 Fruits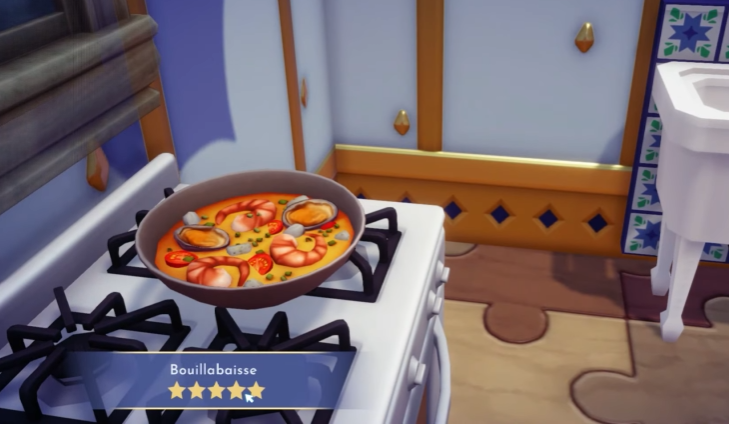 Once done with making, bring the meal you cooked to Maui. He will then tell you about the Sea Debris.
Sea Debris are egg-shaped rocks that give you items once broken. Follow Maui back to the sea debris. Break the sea debris and collect what you find inside.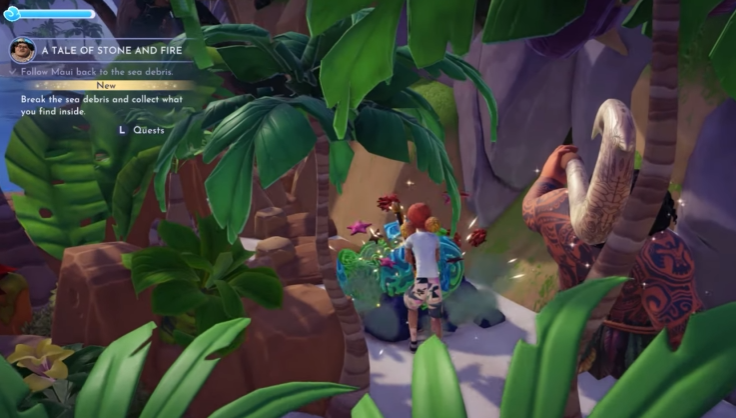 Show Maui what you found. He will then tell you to make Granite Fire Bowl.
Gather the following items to craft a Granite Fire Bowl:

Sand can be found at Dazzle Beach. (20)
Stones can be collected from mining rocks in any biome. (25)
Coal Ore can be dug directly from the ground or obtained from mining rocks. (10)
Red Falling Penstemon can be collected from the Plaza. (03)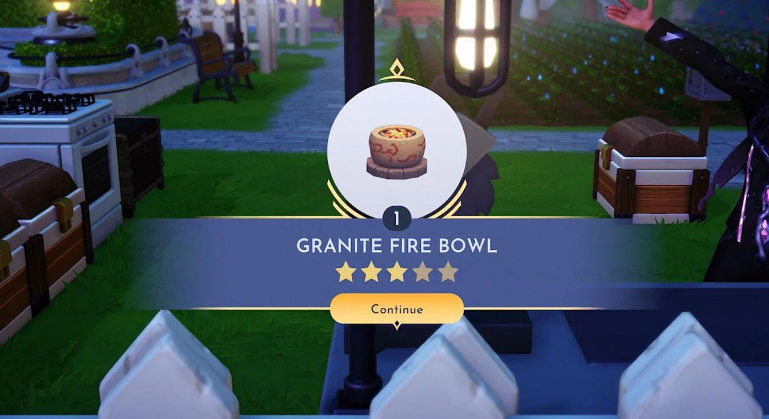 Place the Granite Fire Bowl in the Village and go where Maui is.
Return to talk to Maui. This will mark the end of the task and you will level up accordingly.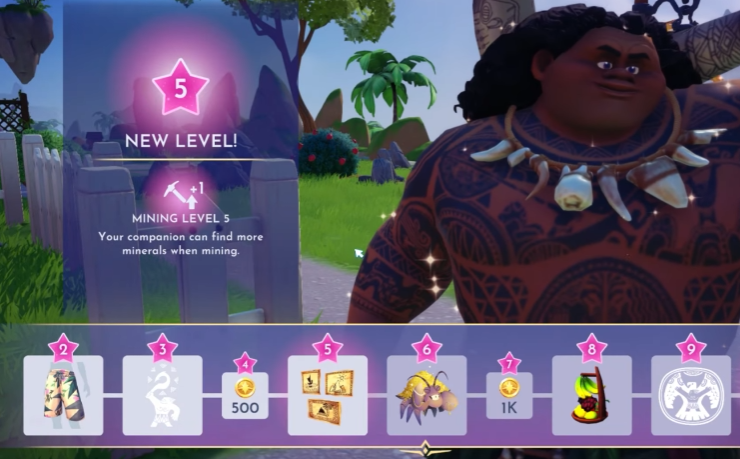 This marks the end of A Tale of Stone and Fire Quest in Disney Dreamlight Valley. Hopefully, this is detailed enough to help you through. Here are song more Disney Dreamlight Valley guides for you.