If you have already started free playing in any of the planets or missions so far, surely you have felt a need for scavenger abilities. You might even have a scavenger in your inventory, but it's of no use since you don't have any of its abilities. So in this guide, we will show you how to unlock all Scavenger abilities in Lego Star Wars: The Skywalker Saga.
Location of All Scavenger Abilities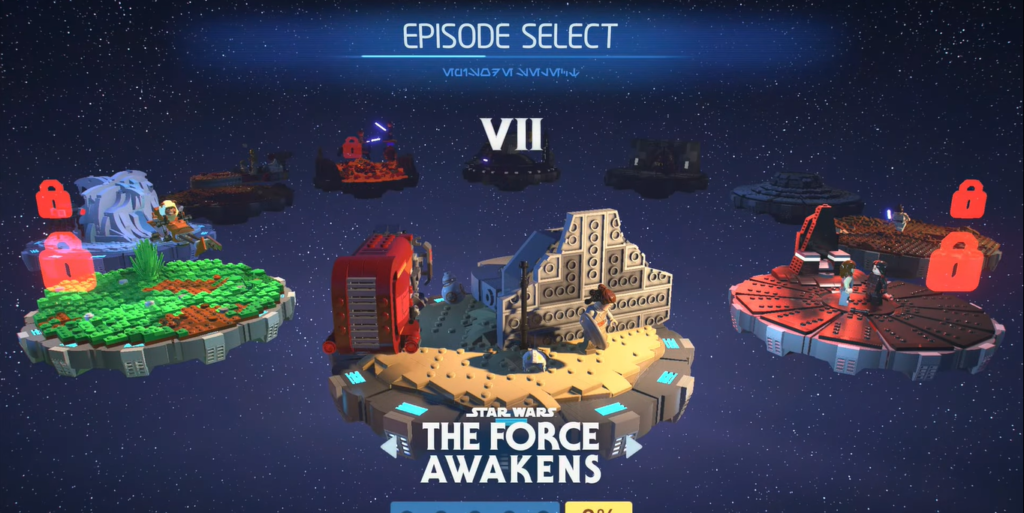 You will find all of the scavenger abilities in episode seven. So even if you have chosen any other path, you will have to go to episode seven. Start episode seven and complete the first mission named The First Order of Business. The next mission will be Scrap for Scraps and you can unlock all scavenger abilities in this mission. You will also find a new character/scrapper Rey and BB-8 in episode seven.
Ability #1 – Net Launcher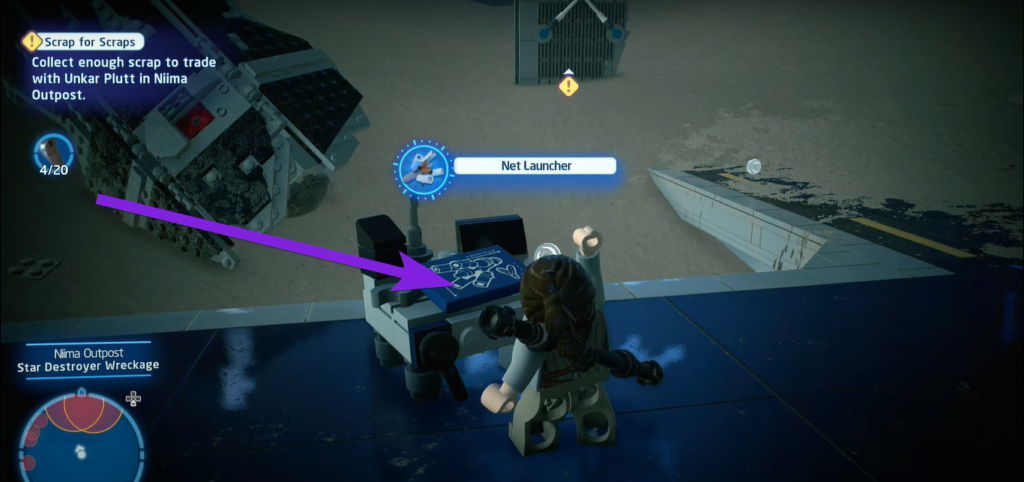 Start the mission Scrap for Scraps with Rey and BB-8, and while collecting Scrap in this mission at some point you will find a console (as shown in the images). Here you will unlock your first ability Net Launcher.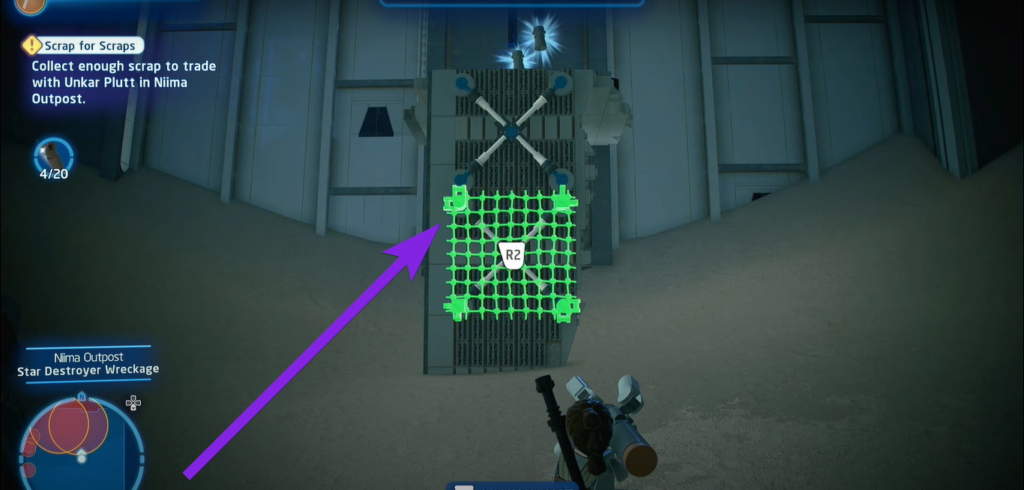 To use the net launcher first you will have to build a weapon and then aim and shoot at a small tower that is in front of you. The nets will now be placed on the tower. The tutorial will also be guiding you on how to use the net launcher.
Ability #2 – Glider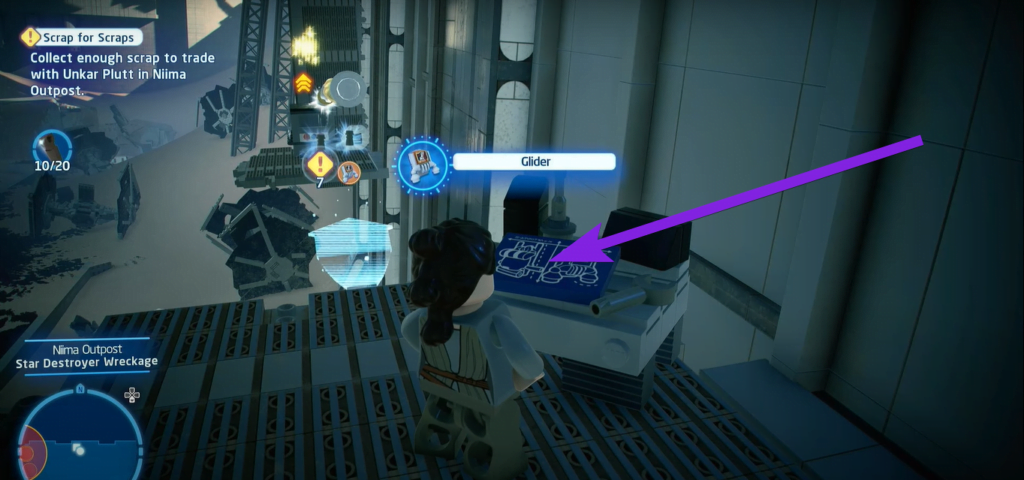 Once you have successfully placed the nets on the tower, you can now climb up that tower by using those nets. On top of the tower, you will find a ladder, use that ladder and keep climbing up to another terminal/platform. Here you will find another console, use it and your second ability will now be unlocked. You can use the glider with any scrapper.
Ability #3 – Breaker Blaster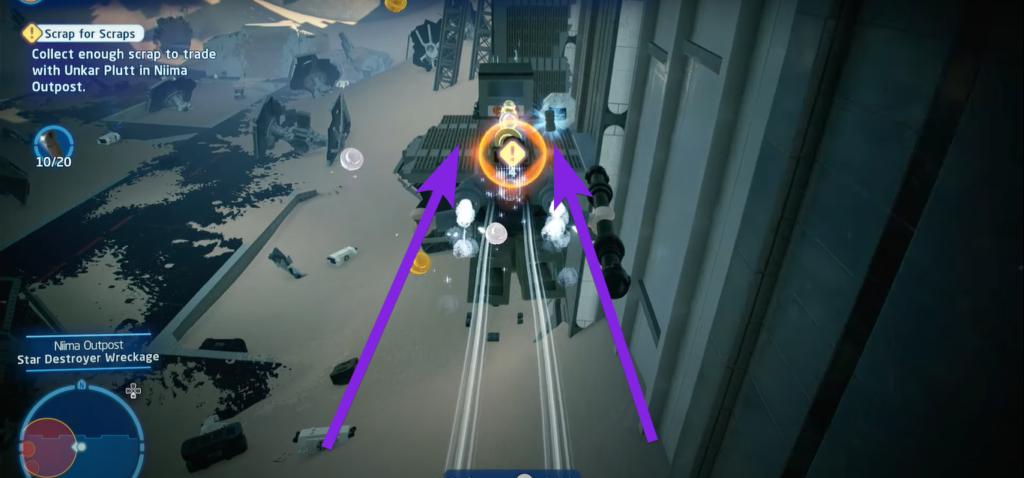 After acquiring the glider, use the glider to reach the next terminal. Here you will have to drop a machine that is on the terminal (as shown in the images) and then descends down to build a trampoline/net. This net will help BB-8 to reach up to the terminal. Press L1 to get control over BB-8, and use the net that you just built to reach the terminal.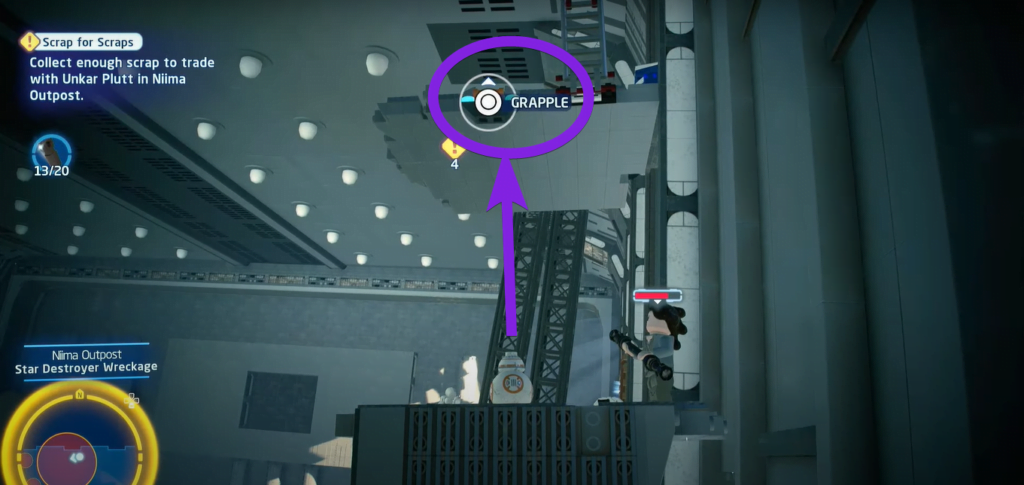 After that, you can now grapple the next terminal on top of you with BB-8 and it will reach the next one. Here BB-8 will solve a puzzle to unlock the ladder from where Ray will climb up to the terminal.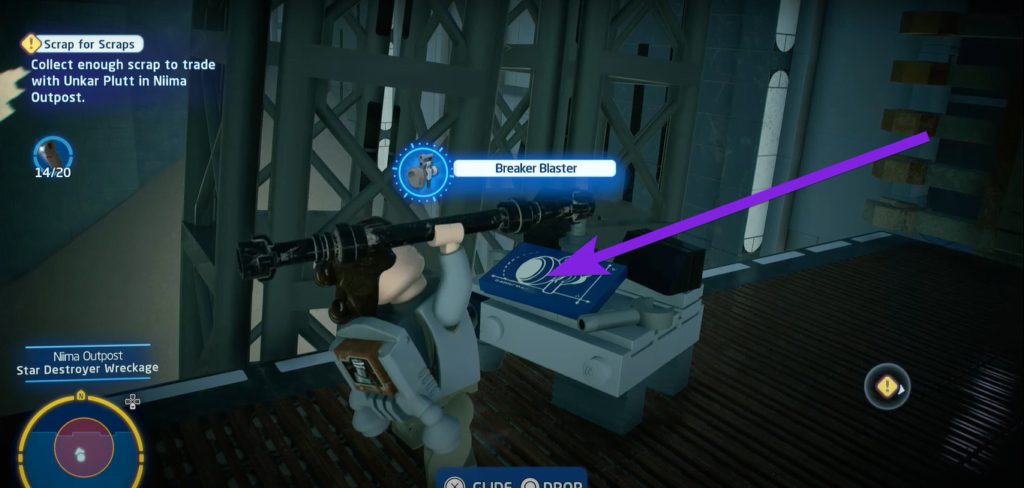 Once Ray climbs up to the terminal use the glider to get to the next one, where you will find another console. Use this console to unlock your ability #3 – Breaker Blaster. Now once again build the weapon, aim and shoot to use it, the tutorial will also be guiding you on how to use the ability.
That is all about how to Unlock All Scavenger Abilities in Lego Star Wars: The Skywalker Saga. To know about All cheat codes in Lego Star Wars: The Skywalker or for more Guides, keep following Retrology.