With the summer season of anime just around the corner, here is the list of top summer 2022 Anime movies about to be released. Soon many anime releases are just about to be adorned on our screens and this is a list for you to choose your best.
There is always different anticipation for the anime movies as it can be both; a continuation of your favorite anime or a standalone captivating story. Luckily this season has both so let's skip to the list.
Dr. Stone: Ryuusui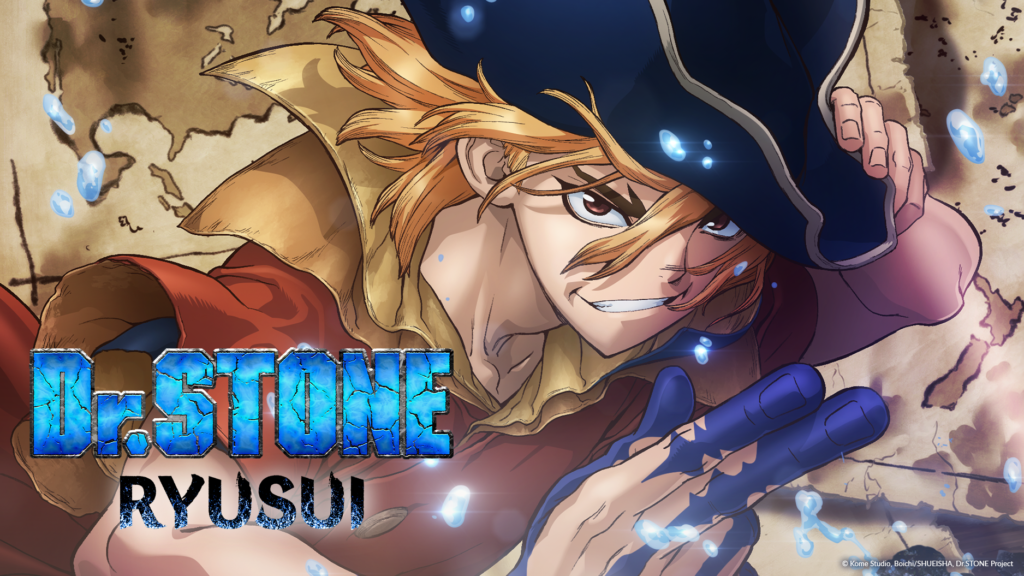 Release Date: 10th July 2022
Genre: Adventure, Comedy, Sci-Fi
Studio: TMS Entertainment
This movie is a TV special set after the second season centering on Ryusui Nanami. Ryusui Nanami (七海龍水Nanami Ryūsui) is the son of the owner of the Nanami conglomerate and of the important characters of the Dr. Stones.
This movie is about how he was resurrected by Senku because of his voyage experience. Senku Ishigami wanted his help so he can complete his mission and save everyone who are in stone. As Ryusui Nanami is an expert in sailing, he requires his guide to lead him on this journey through the water.
One Piece Film: Red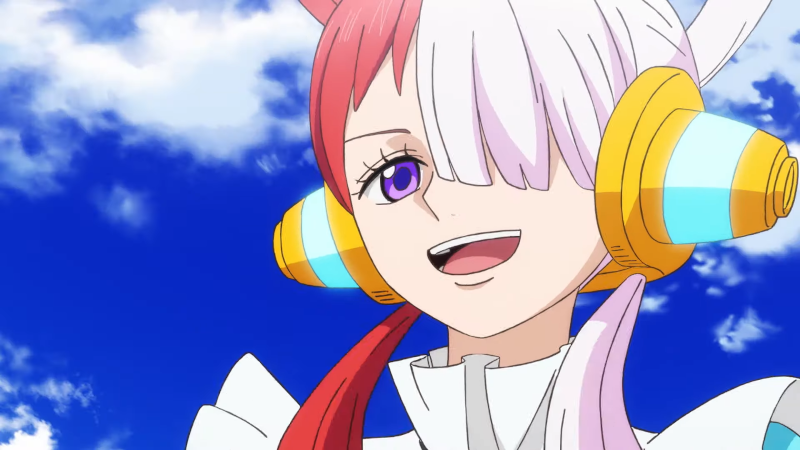 Release Date: 6th August 2022
Genre: Action, Adventure, Comedy, Drama, Fantasy
Studio: Toei Animation
The film incorporates Shanks and introduces an important new female character, his estranged daughter, Uta. The story takes place on the "Island of Music" Elegia, where Uta, the world's most famous diva, will give her first live concert and open herself to the public. Straw hats, pirates, marines, and fans from all over the world come together to enjoy the song called "otherworldly." But the event begins with a shocking revelation that Uta is Shanks' daughter.
Kakegurui Twin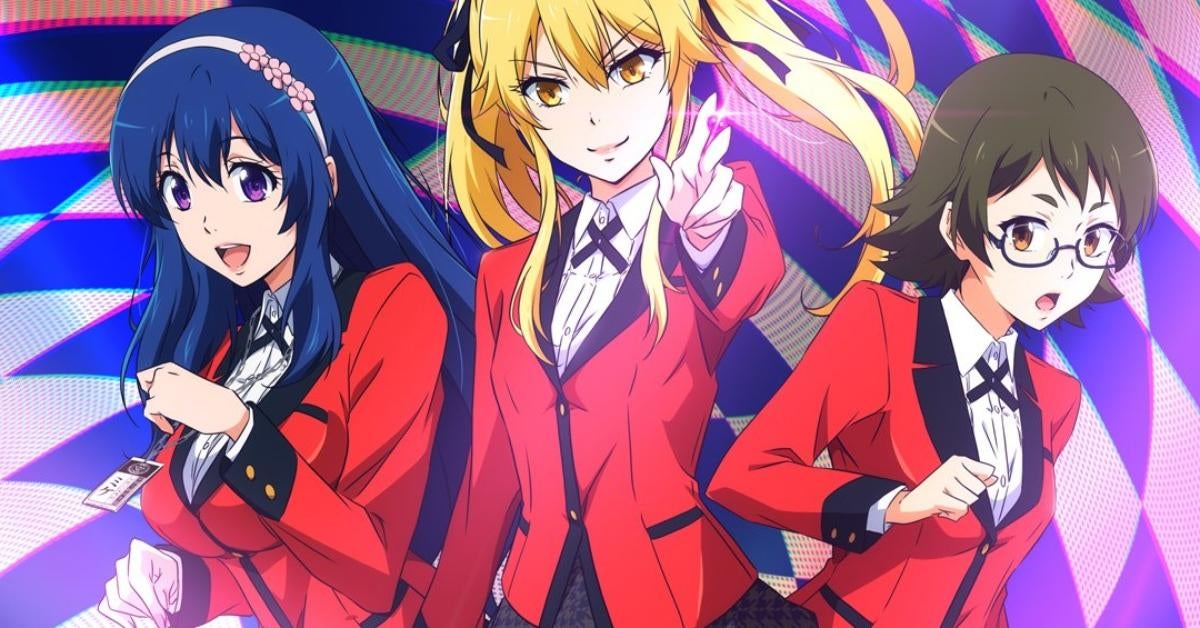 Release Date: 4th August 2022
Genre: Drama, Mystery
Studio: MAPPA
This is a spin-off of the original series and follows a girl named Mary Saotome. Born in a normal family, Mary as a bright girl, passed the entrance exam and began attending elite school with an exquisite twist of gambling which has become a central part of school rules. Saotome quickly adapts to the school's quirky system and soon succumbs to the gambling mania she's becoming known for.
Natsu e no Tunnel, Sayonara no Deguchi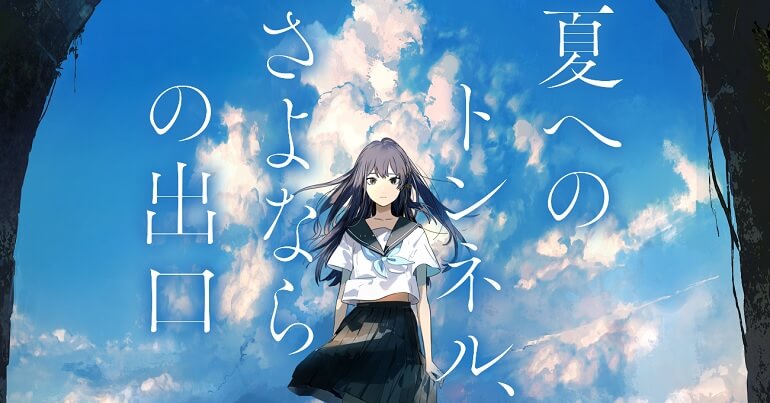 Release Date: 9th Sept 2022
Genre: Drama, Mystery, Sci-Fi
Studio: CLAP
There is a rumor that the law of space-time has no meaning in the Urashima tunnel. When you find it, go through it and you will find the desires of your heart on the other side … in exchange for years of your own life. When Kaoru Touno hears about this, he finds it to find his sister who died in an accident five years ago.
One night Kaoru stands in front of a rumored suspicious tunnel, he remembers his sister Karen. Surprisingly, he is followed by a freshman, Anzu Hanashiro, who promises to help experiment with a mysterious tunnel. What does she want from Kaoru? And what else could she be hiding? Watch to find out.
Yuru Camp△ Movie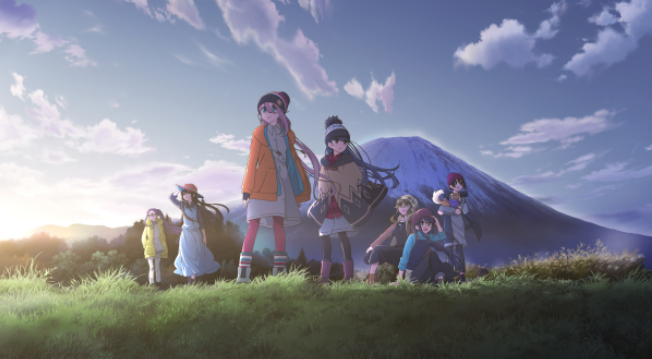 Release Date: 1st July 2022
Genre: Slice of Life
Studio: C-Station
This movie is a simple wholesome update on the lives of the original group members and is definitely one of the top summer 2022 anime movies. They are all grown up now and plan to form a campsite and meet there. The plan is set by Chiaki Ōgaki who is advised by her colleague at her publishing company, to turn a facility she is working on with a tourism company into a campsite. She contacts her friends Nadeshiko Kagamihara, Aoi Inuyama, and Ena Saitōand they all work together to complete the task.

Ame wo Tsugeru Hyouryuu Danchi
Release Date: 16th Sept 2022
Genre: Fantasy
Studio: Studio Colorido
One day in the course of the summertime season vacation, Kousuke and Natsume go to an apartment complex. This area holds a lot of memories for them and it going to be demolished so to relive their memories, they visit it. While playing, they get stuck up in a mysterious phenomenon.
As they regain consciousness, they see a whole ocean around them because the whole building has drifted right into a mysterious sea with Kousuke, Natsume, and others in it. How will they survive? Or maybe find out a way to get out of this fantasy world?

Tsurune Movie: Hajimari no Issha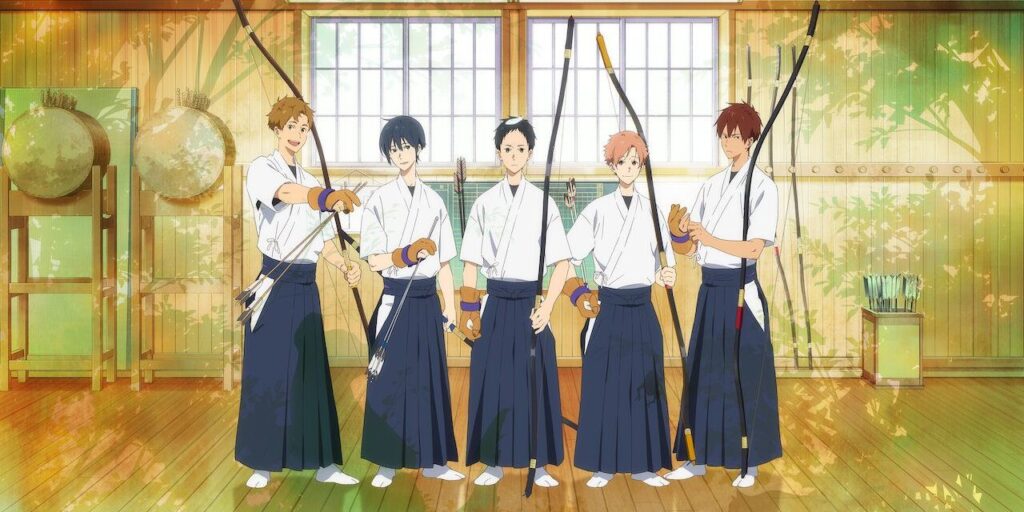 Release Date: 19th July 2022
Genre: Sports (Archery)
Studio: Kyoto Animation
Minato Narumiya is the protagonist who is on the journey to learn archery. The tale opens with him starting his freshman year in Kazemai High School. Mr. Tommy, the advisor to the Japanese archery Club, is eager to recruit Minato, in addition to his formative years' students Seiya Takehaya and Ryohei Yamanouchi.
As a trial, Minato's arrow fails to hit the mark due to the fact he may be unwell. Minato, Seiya, Ryohei, Nanao, and Kaito. Japanese archery brings them together. As the story unfolds, the characters bond over the beautiful and bitter realities.
Here is the complete list of top Summer 2022 Anime Movies that everyone is looking forward to. Meanwhile, check out Top May 2022 Anime That Just Can't Be Ignored so you don't miss out on any previous releases as well.