Spider-Man: No Way Home follows Spider-Man: Far From Home (2019). The movie is said to be bringing together all 3 Spider-Mans of the Marvel cinematic universe –Tobey Maguire, Andrew Garfield, and Tom Holland. This is definitely a treat for all the fans out there. The pictures went viral and the fans are coming with their own theories. Fanpages across social media are sharing these leaked photos. These pictures are not confirmed leaks and can be photoshopped. The photos have a "The John Campea Show" watermark on them.
Take a look at the Spider-Man: No Way Home (possible) leaked images.
Photo number 1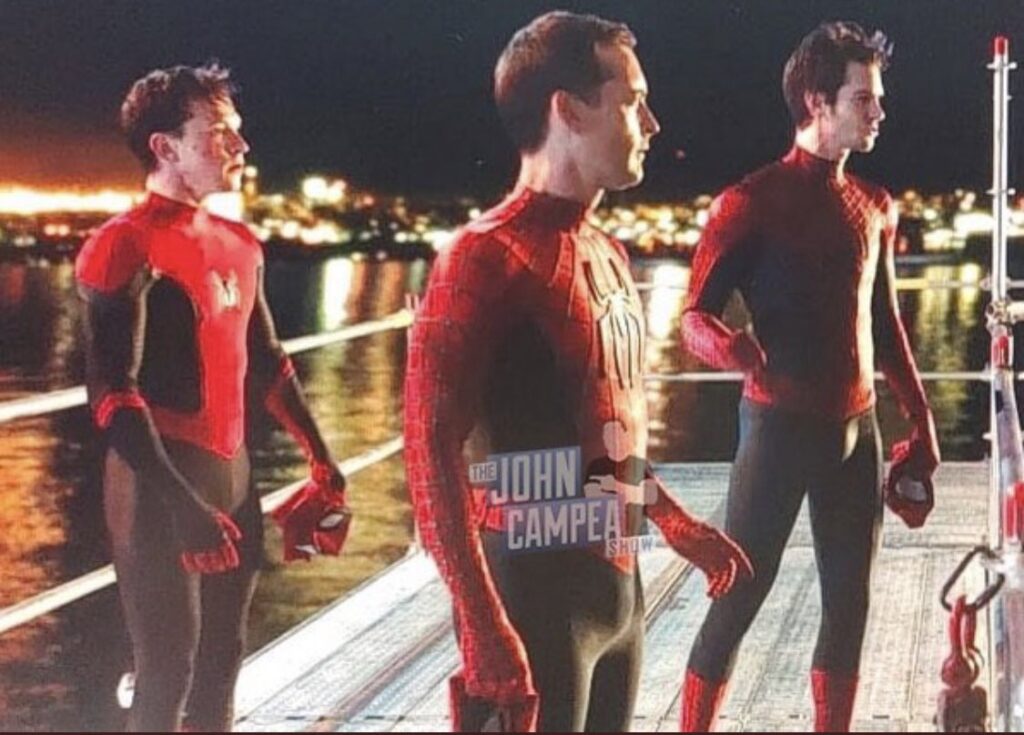 In the frame, you can see all three of the actors standing on what appears to be a cruise ship. They have their masks off and are staring at something in a distance. They look bruised which appears to be the aftermath of a fighting scene. Fans are predicting that this picture shows the very end of the movie.
Photo Number 2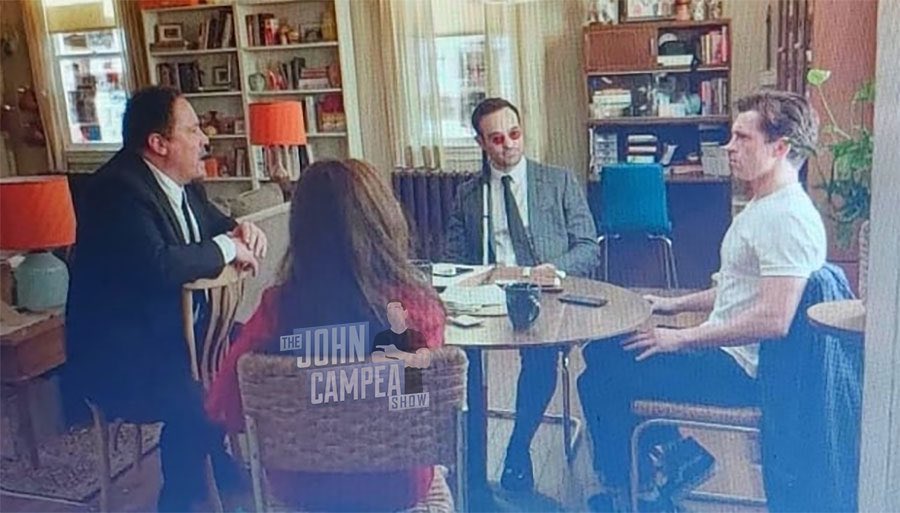 This photo shows an indoor scene. It shows Jon Favreau as Happy Hogan and Marissa Tomei as Aunt May. Things get more exciting as the frame also shows Charlie Cox who plays Matt Murdock/Daredevil in the Netflix show "Daredevil". The actor is seen wearing his signature grey suit, red glasses and he carries a walking stick in his hand.
Some fans are saying that the photos are fake and edited while other's believe that these photos are a confirmation that all three of the Spider-Man's will appear in the movie along with Charlie Cox as a special character.
Release Date
Spider-Man: No Way Home which stars Tom Holland and Zendaya in lead roles will be out in theatres on December 17th.
For more news like this keep following Retrology!