Since its first presentation at the 2021 NACON Connect event, the upcoming title Robocop: Rogue City has gotten its first gameplay trailer, showing off a few brief clips of gameplay intermingled with in-game cutscenes.
Robocop: Rogue City will be released in June 2023 for PS5, Xbox Series X|S, Switch, and PC by Nacon. There isn't much information released about this game except for its expected release and what the story may be about.
Robocop: Rogue City Inspiration
Since the first RoboCop film was released in 1987, its concept has been used in games. Several video game companies have produced products based on the property, ranging from side-scrollers to mobile games. Although RoboCop hype may not be as prevalent as it once was, the character has appeared in titles renowned for partnerships, such as Mortal Kombat.
NACON and Teyon are collaborating with MGM to create an authentic RoboCop game experience that honors the franchise's DNA while immersing players in a unique plot that allows them to play as none other than RoboCop himself.
What is Robocop: Rogue City about?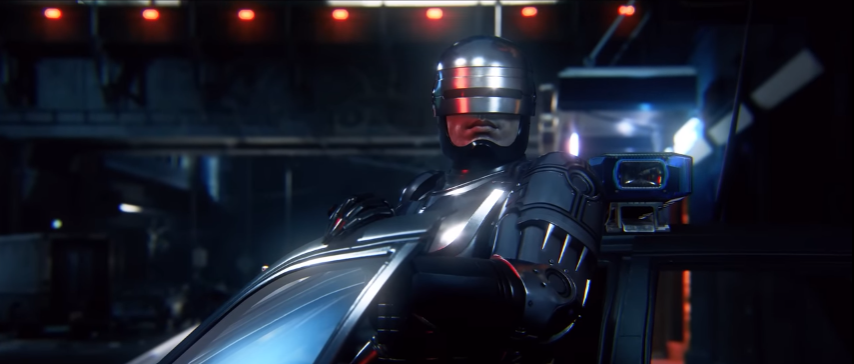 The only place where there is officially any summary present of the Robocop: Rogue City is steam. Here is how they defined it.
"Become the iconic part man, part machine, all cop hero as you attempt to bring justice to the dangerous, crime-ridden streets of Old Detroit. Armed with your trusty Auto-9, factory-built strength, years of experience on the force and a variety of tools at your disposal, you will fight forces seeking to destroy the city you call home in an all new first-person, explosive hunt for the truth. You have the power to decide how to fulfil prime directives in your own way, but as the story unfolds proceed with caution because corruption and greed know no limits."
Robocop: Rogue City details
With the motto of "PROTECT THE INNOCENT AND UPHOLD THE LAW" it's clear that it will the old school shooting game of killing the bad guys and serving justice to the city. It's not a new concept but the execution and the way it's being told are interesting enough. Also, the protagonist is a Robot so it's surely going to be more than just what meets the eye.
So far, RoboCop: Rogue City's aesthetics, graphics, and gameplay appear to be fantastic. If there is anything to be done, it is to make its visual up to date. There is plenty of time between now and the game's release date for it to get fluctuations accordingly.
It's also been reported that Peter Weller, the original RoboCop, will return for "voiceover work on the game." This may not be significant for casual gamers, but it is for enthusiasts looking for a nostalgic experience.
Here is the trailer for the upcoming game showcasing all the known Robocop: Rogue City details, releasing in June 2023.
The trailer surely sets a high mark with promising gameplay. We hope that the release would be just as impactful as the trailer.
If you want to learn more about Robocop: Rogue City, keep following our gaming section on the site, Retrology.