The Matrix 4 Resurrection is slated to release on December 22, 2021. While the official trailer hasn't been released yet, we have our hands on the teaser trailers that give us the first looks of the upcoming Matrix world.
In our Paused series, we showcase the stills from a trailer and briefly talk about what's going on in these shots. However, this particular post is going to be all about Matrix 4 trailer breakdown. So without any further ado, let's begin.
In the beginning, a person – possibly Neo or Trinity – can be seen standing on the top of a building. Right in the next couple of shots, we have a proper look at Neo, our beloved Keanu Reeves walking away from a balcony while people behind him can be seen panicking and stopping the protagonist. We are unsure as to why Neo is doing it. Perhaps it is to confirm that he is in the Matrix to either himself or someone else.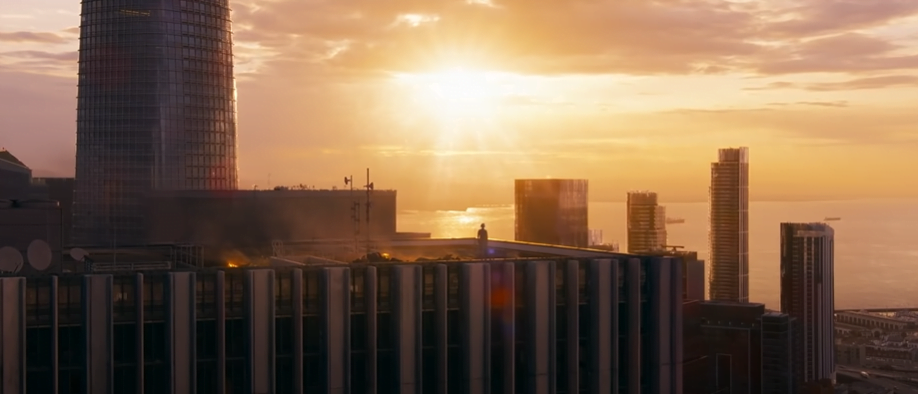 Next up, we get a silhouette shot of Neo standing next to Trinity. It seems that Neo is reaching for Trinity's hand but she moves her hand away.

There is also a very interesting shot in the trailer that features Neo taking multiple blue pills and while he does that, his reflection in the form of an old man can be seen in a mirror near him. This could be an indication of Neo's actual age while he has been in the Matrix.

We also get to look at Jonathan Groff's sealed mouth like the one in the original movie during Neo's interrogation scene. Jonathon is the same actor who played one of the leading roles in the TV show Mindhunter.

Some seconds after, Neo is seen walking towards a building with "Simulatte" written on the facade. It seems to be a latte shop but with the Matrix touch in it, as can be seen from the combination of words "Simulate" and "latte".

In the same sequence, there seems to be some action with Neo getting ready to fight a mob. We also see both Neo and Trinity fighting armed forces and witnessing the crashing of a helicopter on top of a building.


The Matrix's sentinels can also be seen attacking people with their long robotic arms. Afterward, the trailer shows a glimpse of the flying ship, Hovercraft passing through a dark place above the water.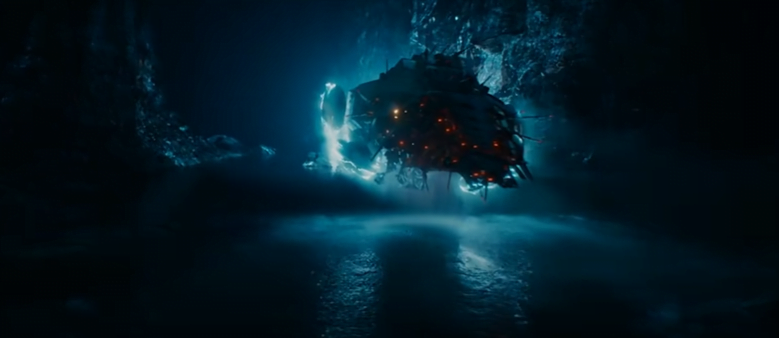 Jessica Henwick is also shown pointing a gun toward someone. She is also fighting suited men in some sort of hallway.


Not forgetting Trinity, as she appears to be sitting facing her back to a group of armed men who are probably hunting her down. She is seen walking on the wall and kicking her enemies.

Lastly, we see that Neo is fighting a monk in some sort of a dojo. This fighting sequence is akin to the karate fight between Neo and Morpheus from the first movie.

This is all regarding the Matrix 4 trailer breakdown. The official trailer will be revealed in a few days. Till then, be sure to follow our PAUSED series for more breakdowns.