The 3.1 update for the action RPG Genshin Impact, named King Deshret and the Three Magi, launches today, 28th September 2022. This brings three new characters and settings with a desert theme for players to explore. With animal-headed gods covering the walls of pyramids and dingy tombs, the update heavily draws inspiration from ancient Egypt. One of these new additions to Genshin Impact is Red Desert Threshold. Let's explore this area together in this guide.
Location of Red Desert Threshold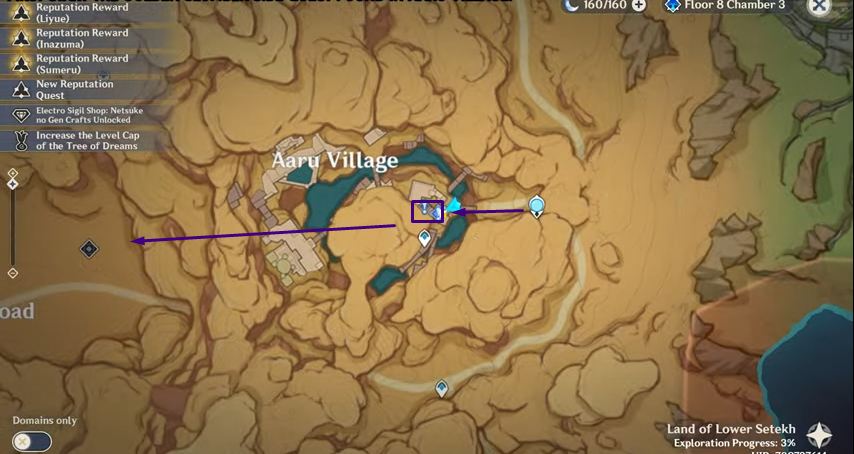 Located in Great Red Sand, Sumeru, Red Desert Threshold is a One-Time Domain. You need to go up to the marked area to find the exact location which is straight ahead somewhere. Then the desert location is the one marked ahead. The name of area where the entrance is called Abdju Road or Pit in Sumeru's Desert Area.
It is accessible only in this update. The description shows the backstory of this area which is:
"Legend has it that were once a prince who was exiled by his father and imprisoned in this jail. The bronze revelation first emerged here in this lonely, forgotten place where there is neither day nor night."
How to reach the Red Desert Threshold
You must begin the "Golden Slumber" side quest by speaking with Bonifaz in Aaru Village in order to unlock the "Red Desert Threshold" domain in Genshin Impact.
After speaking with Bonifaz in Aaru Village to begin the Lost in the Sands Quest, which is a component of the Golden Slumber Quest Chain, you can access the Red Desert Threshold Domain. On the map, this will turn the Abdju Road into the Abdju Pit.
Once you've talked with Binifaz, you'll notice a line of markers towards a way from where you are standing. Follow the markers to the hole to unlock the domain after you begin the task.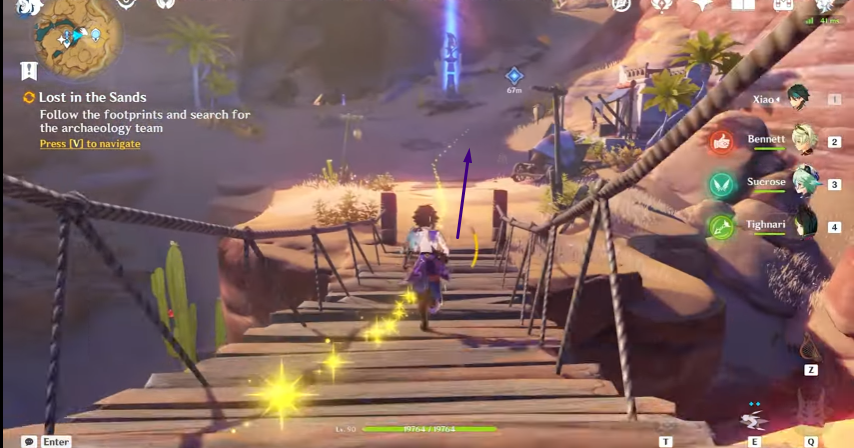 When you reach the end of the marked path, you'll see a hole. Inside the hole, land on the first landing and don't fall all the way in.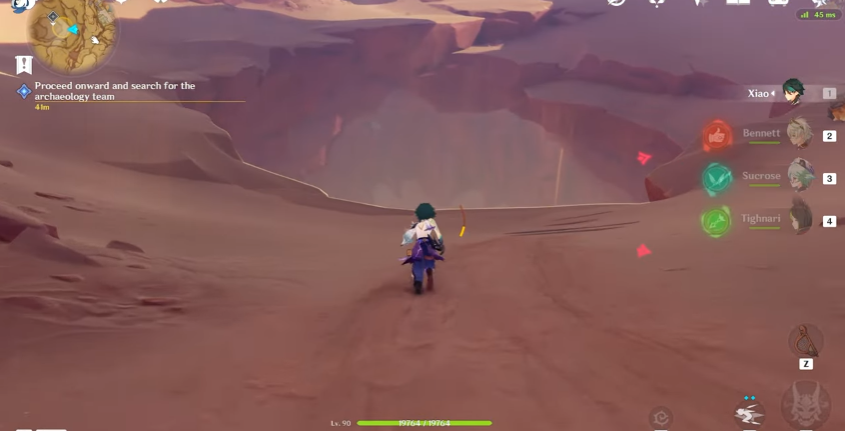 Turn right and fly towards the big structure. This is the door to the Red Desert Threshold domain. Interact with it and you'll be able to get access to the door.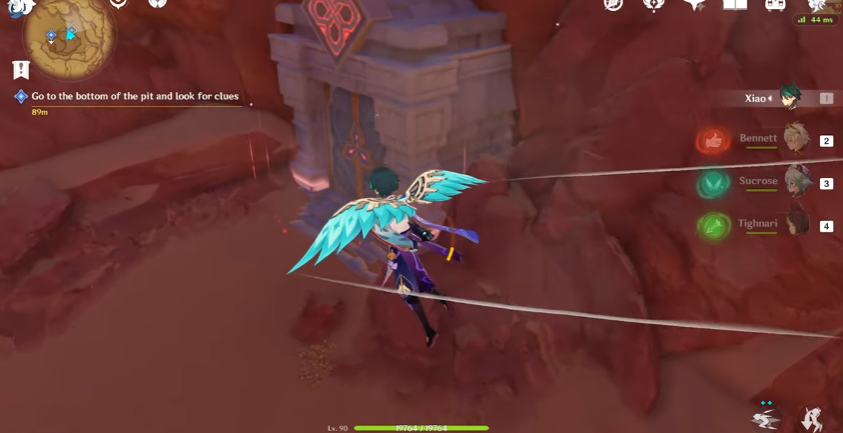 This area doesn't require anything other than that side quest you did at the start. This makes access incredibly easy for everyone. Also, no totem is required for the door to unlock.
That's all for how to reach and unlock the Genshin Impact Red Desert Threshold. It's super easy and can be done by anyone with level 32 or above. Go give it a try and get access to it as soon as possible!
If you've missed anything, you can check our Genshin Impact guides sections and see through the ones which you want.