The M16 Service Carbine is an assault rifle that was supposed to be featured in Grand Theft Auto Online as part of the continuation of The Criminal Enterprises update. M16 gun has been seen in pictures to advertise the latest update but has yet to debut in-game. Details obtained in the files for the M16 indicate that a collectibles search including crime scenes will be necessary to get this rifle. So if you want to check out the GTA Online M16 Service Carbine, here's all we know about this new intriguing gun from buying it to making it from scratch.
Go to Crime Sites to collect M16 parts
There are a total of ten GTA Online crime scene sites where you may obtain Service Carbine components, and when they become available in-game, they will spawn randomly throughout the island at the following locations noted on the map:
Paleto Bay
Grapeseed
Alamo Sea
Ron Alternatives Wind Farm
Chumash
West Vinewood
La Mesa
Del Perro Beach
Strawberry
Elysian Island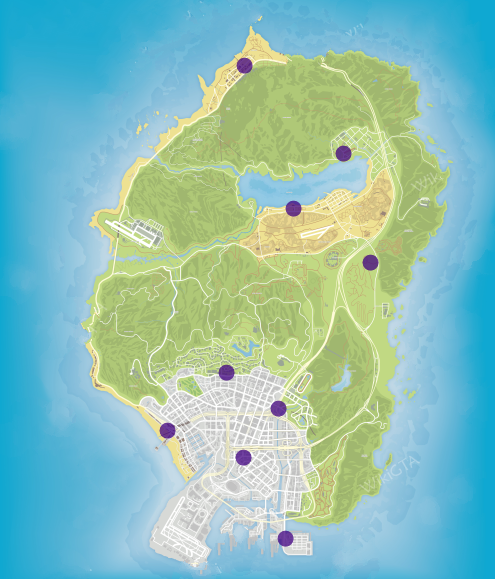 These pieces may be found in ten different locations around the map, mostly in regions where Crime Scenes emerge. These are just random events that could happen in any of the ten locations.
These events work similarly to random events and display as a blue dot on the map, which means you don't have to hunt them down; instead, when you go close to it, you'll notice a blue dot. Then you'll be able to look inside the crime scene.
Find Parts to make M16 Service Carbine
When you come close to an active GTA Online Online Service Carbine component location, it will display as a little blip on your map. To gather all of the Service Carbine components, you'll need to find five of these crime scenes:
Barrel
Magazine
Receiver
Scope
Sights
M16 can also be Bought!
During the update, it was released that two guns would be released. One of those, unfortunately, was put on hold. This gun was an M16. Later it was revealed that this gun would have two have to be acquired. One is this traditional method of making it yourself. The other one is that it can be bought for 370,000k. This approach is less risky and quick. Even though this option is not available yet, it's expected to be here for players soon.
That's all for GTA Online M16 Service Carbine. Here are other guides regarding GTA online that might interest you.