Genshin Impact 3.0 brought a new challenge to the game, Snapshot Challenge. In this challenge, you have to capture pictures of certain animals or plants in a specific state. Animal Behaviour is the Day 3 theme for the Snapshots Photo Challenges. Day 3 of Genshin Impact Animal Behaviour requires you to capture pictures of Sumpter Beasts, Spinocrocodiles, and Rishboland Tigers.
Here is a complete guide on how to capture each one of those.
Shaggy Sumpter Beasts
These wild Beasts spend the majority of their time eating and then sleeping the rest of the time. Definition of a lazy animal which is advantageous in this case for you. They will viciously launch an attack if they are provoked. In attack, they utilize their massive bodies as a weapon which also serves as a tank.
Location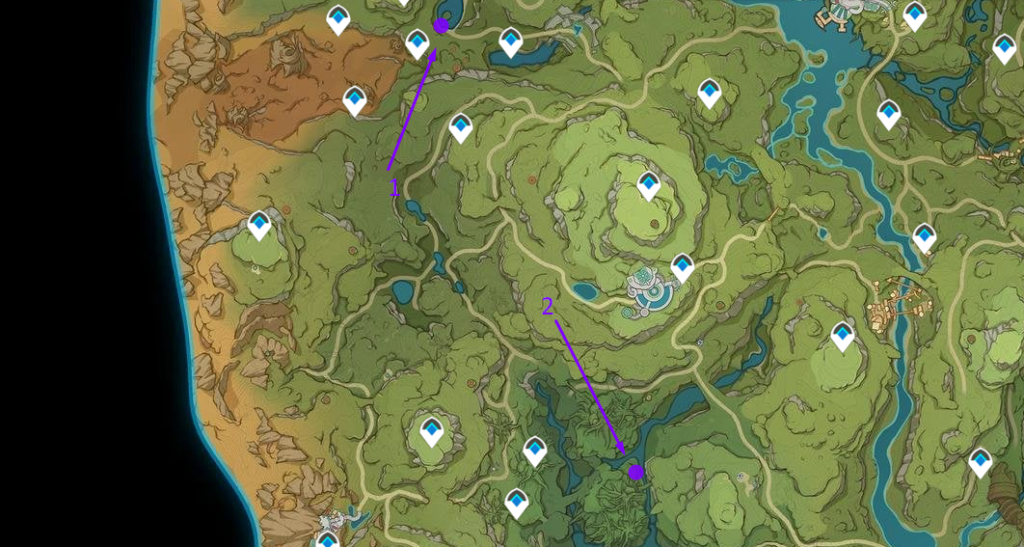 You can find this wild animal in two locations:
Fane of Ashvattha (the lake above it)
Apam Forest
Shaggy Sumpter Beasts: Resting
You can take this picture whenever you come across this animal. Just stay far enough to not provoke it. This is the easiest to get.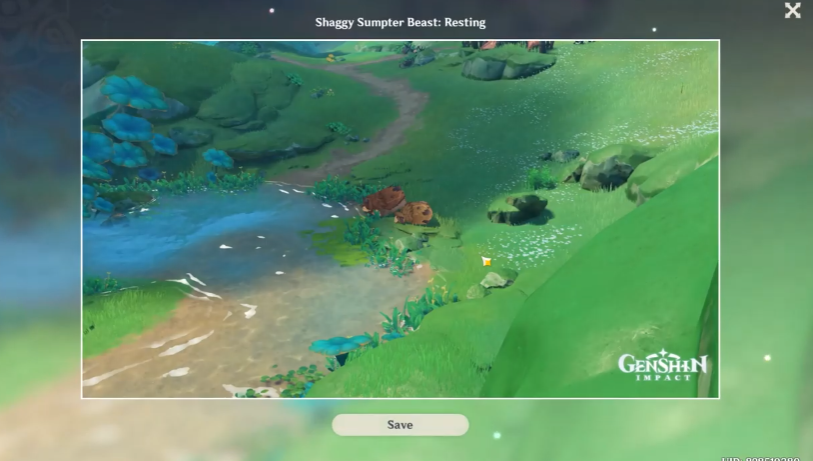 Shaggy Sumpter Beasts: Eating
Wait for a while or teleport to somewhere and come back to see it eating. Then capture the picture.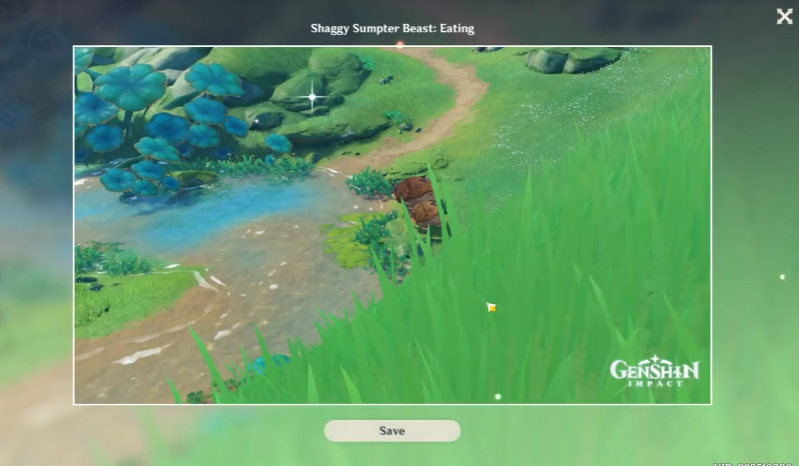 Shaggy Sumpter Beasts: Attacking
Provoke the animal by shooting an arrow at it. You have to do this in the proximity that the animal should see you. Just make sure to dodge or equip a shield character.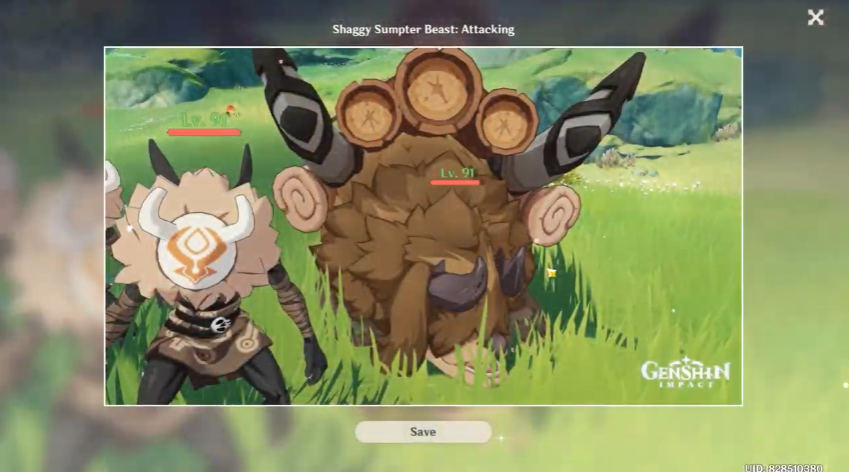 Spinocrocodiles
These animals wait in the water and ambush their prey softly. Spinocrocodiles tend to repose on the edges of lakes after a satisfying meal to equalize their body temperature. They occasionally open their mouths wide to allow birds to pick out the meal remnants.
Location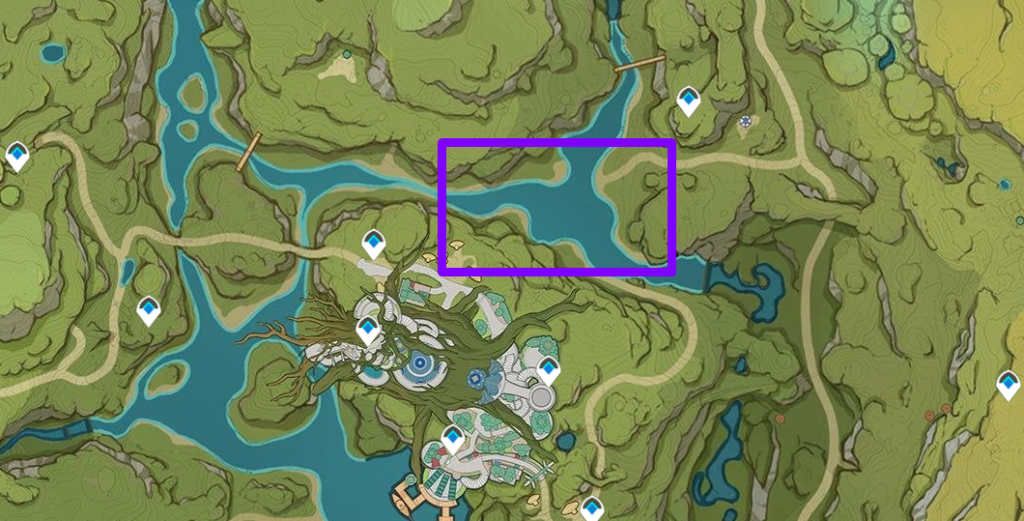 Find them in Lokapala Jungle near Sumeru City.
Spinocrocodiles: Resting
You can easily spot resting Spinocrocodiles.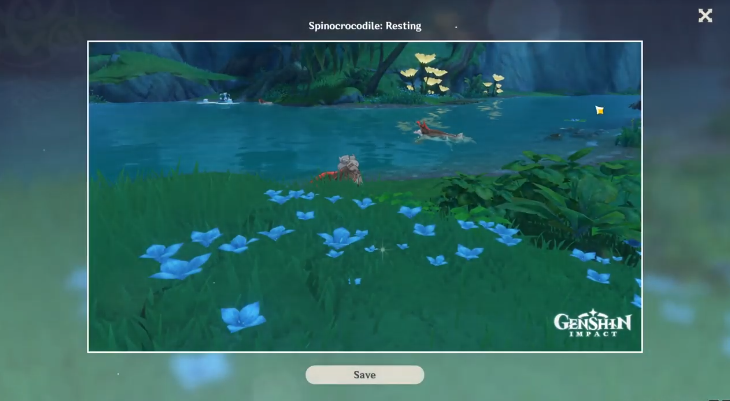 Spinocrocodiles: Mouth Open
Wait for a while for a moving Spinocrocodiles and you'll see one with a mouth open.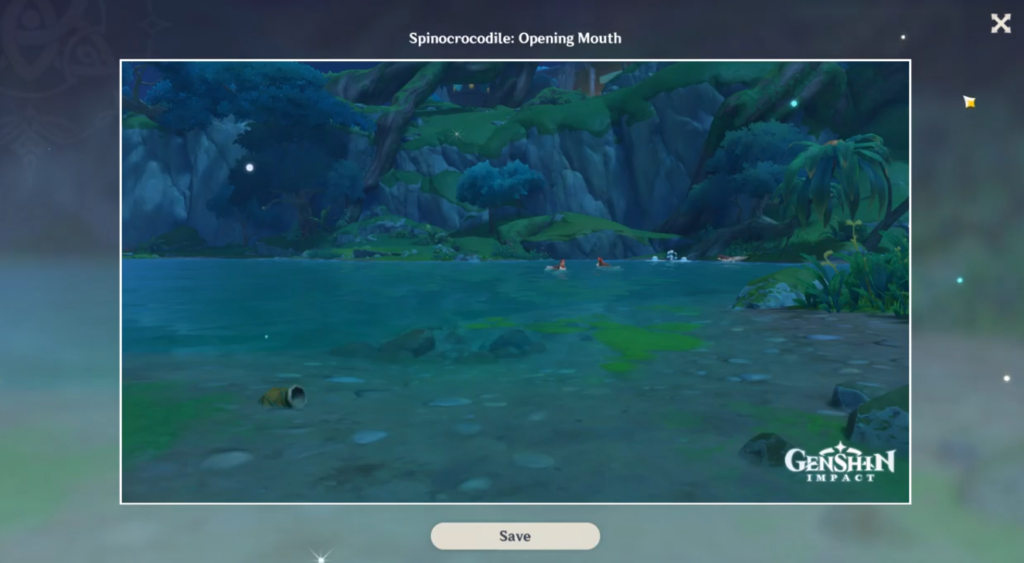 Spinocrocodiles: Attacking
Move fast and click the picture as soon you provoke them. They are fast animals and can attack you faster than you can click the picture.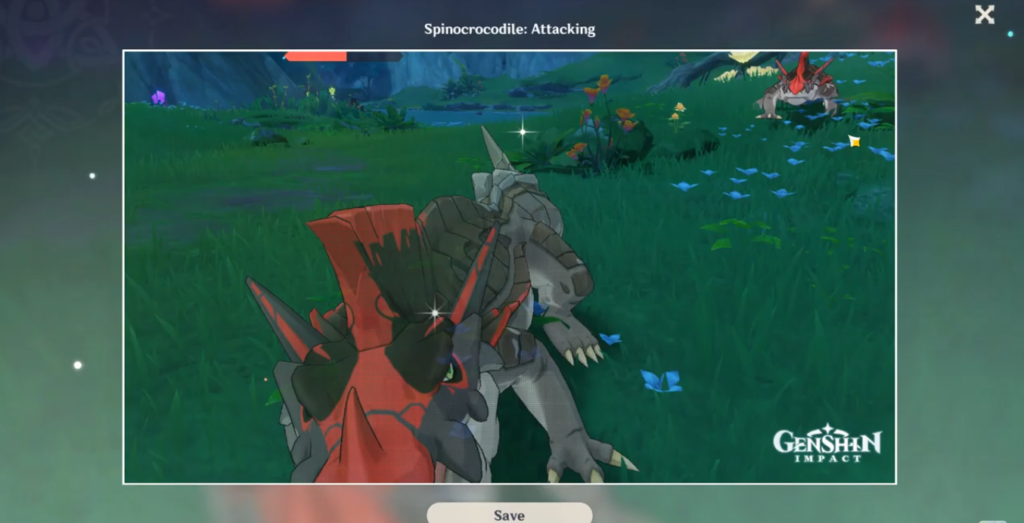 Rishboland Tigers
Rishboland Tigers are very territorial. They patrol the mountains every day and will attack any intruders. Meanwhile, they take great care to keep their appearance. They frequently wash their faces to clean their hair. According to legend, when they are not hunting, they enjoy playing games such as chasing their tails, as do many other monsters. Of course, this is not a scene that anyone should witness.
Location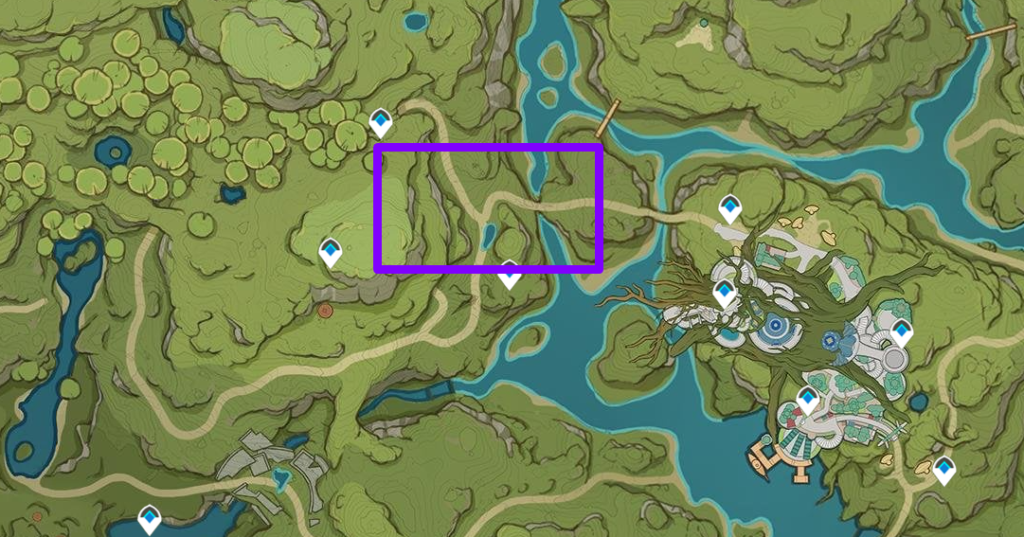 Look for the tigers in Vissudha Field, Sumeru.
Rishboland Tigers: Face-Washing
Spot the tigers near the water body washing their face.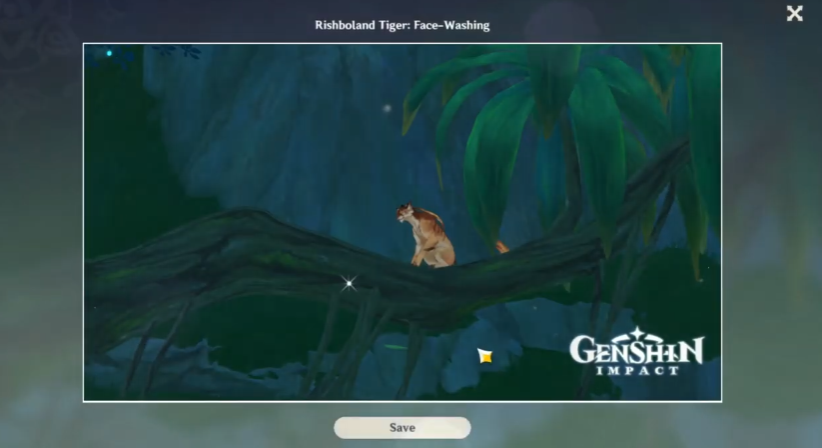 Rishboland Tigers: Playing with Tail
You need to wait a while for the resting tigers to start playing with their tail.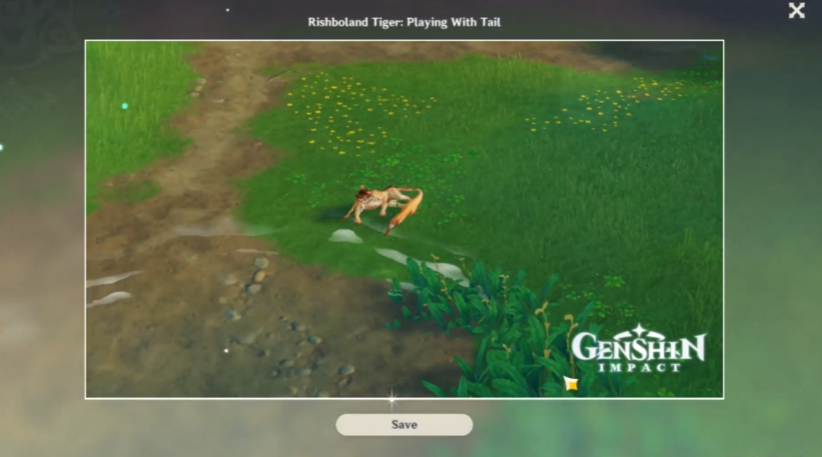 Rishboland Tigers: Attacking
Make sure you are near a big height as they can jump up and attack you.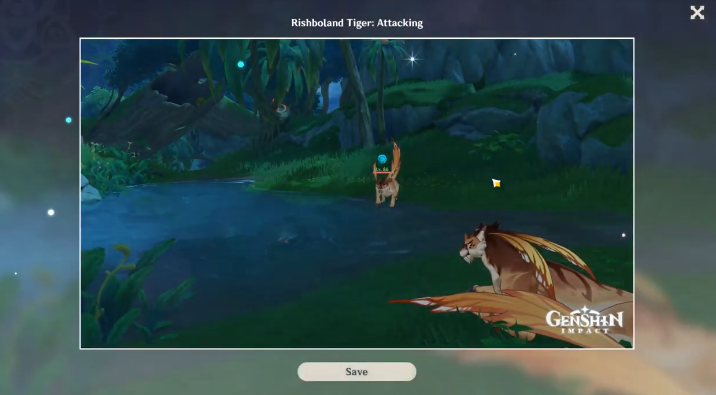 That's all for Genshin Impact Animal Behaviour and with that, your task is complete for Day 3. For more Genshin Impact guides, check out the guides section.