Diablo Immortal was one of those games that were already on our list of top June 2022 games even before it was released. Apart from all the bosses, quests, and challenges, Blizzard Entertainment has added many more items and collectibles in this new installment of the Diablo franchise named Diablo Immortal. This means that this game is going to be everything but boring.
The gameplay is improved on both the PC and mobile versions of Diablo Immortal, the graphics are clearer, and controller play is also supported. Nevertheless, since Diablo Immortal is an online action role-playing game, it also allows players to create or join different clans.
However, many players do struggle when it comes to joining a clan or leaving a clan that they don't really like. If you are also one of those players then you don't have to worry anymore because we got you covered. In this guide, we will help you with how to leave and join a clan in Diablo Immortal.
Before that, you might also want to check out some more of our guides on Diablo Immortal:
Now without any further ado, let's begin.
How to Join a Clan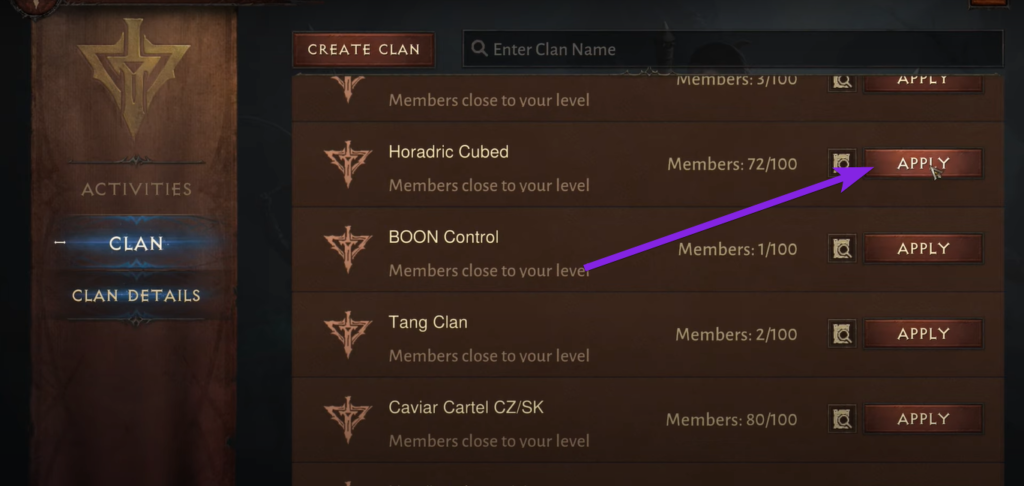 Joining a clan in Diablo Immortal is quite simple, the only requirement is that you should reach at least level 30. In Westmarch, players must also approach the bounty board and accept the mission named Opening the Way. After completing this assignment, you'll have access to the clan's menu. At the clan menu select adventure and from here go to 'Clan Details' by tapping the 'Clans' button.
This will bring up a list of existing clans for you to browse. Apply for any clan you want and if your application gets accepted you will become a part of that clan. Additionally, you can also create your own clan by clicking 'Form Clan' on the same page, however, keep in mind that this can be quite expensive.
How to Leave a Clan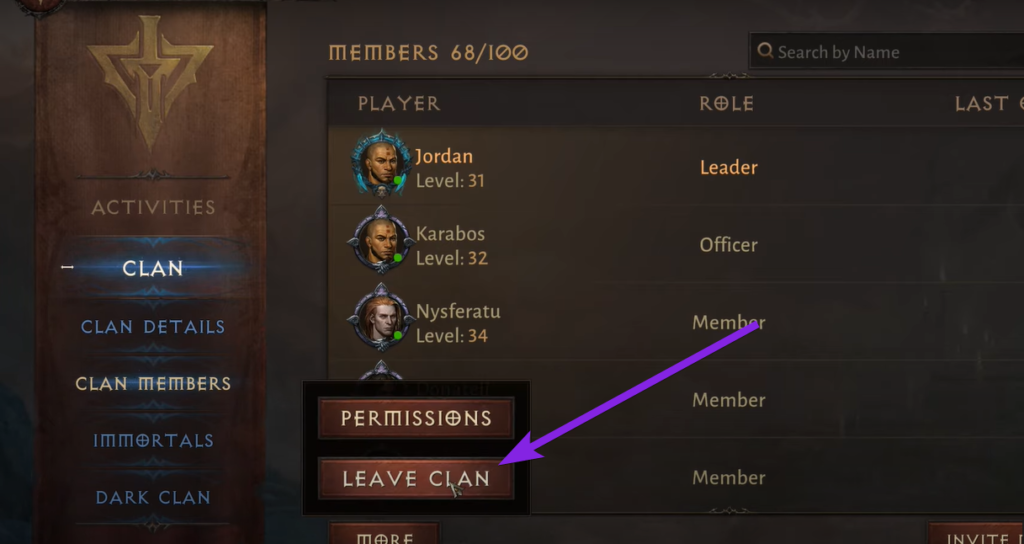 Considering that your application has been accepted and you have finally joined a clan, there is still a chance that you might not like the way this clan works. In that case, leaving a clan is also as simple as joining one, simply go to the "Clan Members" where you get a list of all the members of the clan.
Here you will find a "More" option at the bottom of the list, click on it to open up a box with the option "Leave Clan" simply click on this option to successfully leave the clan.
That is all on how to leave and join clan Diablo Immortal. To know about how to use Controller in Diablo Immortal (PC, Mobile) or for more guides, keep following Retrology.