Another year with another update from the Conan Exiles: Age of Sorcery game. This update, as can be seen from the title, will be focusing on sorcery. Conan Exiles have been taking both of their main attributes, Sword and Sorcery side by side but now they are changing up the game. Both would stay but with the focus on one, and its sorcery this time.
Conan Exiles: Age of Sorcery Update 3.0
Update 3.0, age of sorcery is the biggest update ever done for Conan Exiles. It has completely changed how the game was previously played with sorcery to be used in every aspect rather than brute force.
The new update includes the following elements:
Spells and rituals add to the storyline and help us understand the world of the Conan Exiles.
Revamped buildings are part of interactions, not just sitting in the landscape.
There is going to be battlepass giving you access to surprises or gifts.
A shop named black lotus bazaar. The name seems interesting enough.
Many other perks with respect to the statistics and abilities of the characters.
What's new in Sorcery in 3.0?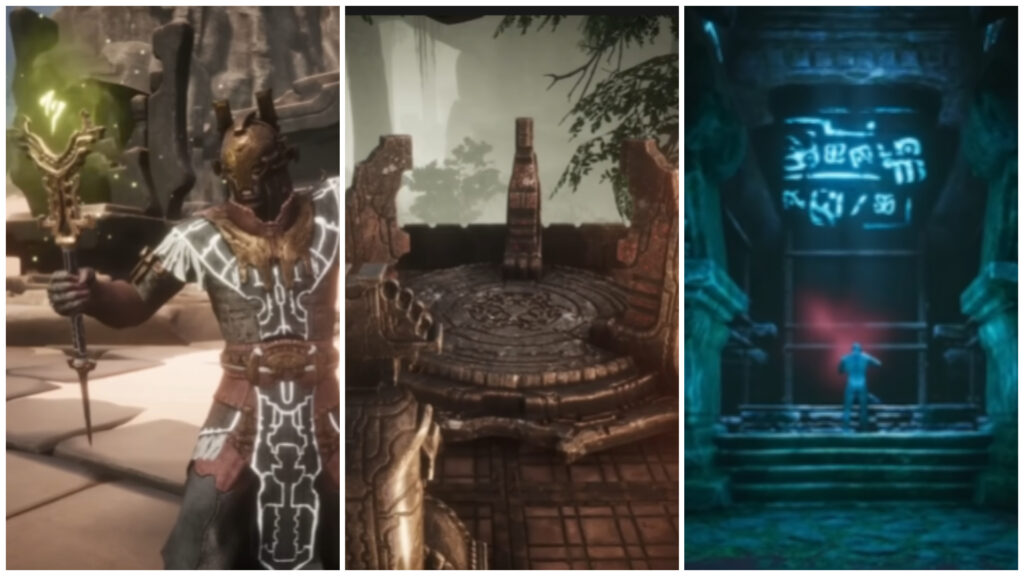 Sorcery has always been part of this game but this update has made it the main scope for the players. You need to use sorcery to get through. One of the challenging use of Sorcery is that it can cause you to damage yourself and it can be fatal.
There are many ways you can use sorcery. It includes two parts, spells, and rituals. SPells are the ones you use for instant effects like casting a spell to vanish, landing a blow on enemies, making storms, etc. Rituals on the other hand are more beep-rooted.
They require a whole prayer type of thing or a sacrifice. These can be done at specific sites given throughout the game. For example, you can summon demonic animals, perform necromancy or even gain power yourself.
New Attributes
The goal is to basically be the most powerful sorcerer in this world. For that, obviously, you have to use and learn many types of spells and perform rituals. You have the option to change your attributes according to what you want as the game progresses.
A new element is added which may turn your character evil. So using a lot of magic can cause that. Also, it can change the way your character looks, which is a game mechanic called corruption.
Architecture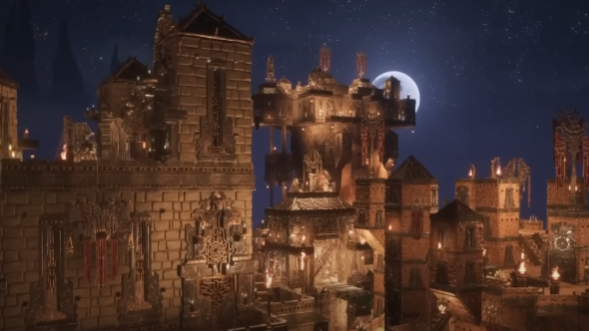 This update also brought a new building system. This new system is designed to be more compatible with gaming controllers, with features like all unlocked recipes in the same place, and a new building admin panel. The purpose for buildings to be revamped is to make them more accessible to people playing on the gamepad and keyboard.
Creative Mode is a new feature that lets you create any city or space you want without any restrictions. You can build castles, forts, etc everything that you want. You can also explore them with your friends.
Battle Pass and Shop
The battle pass is also a new addition to the game which will provide you with very cool and story-related stuff. New armor, weapons, and mounts are all built around the theme of sorcery.
There are two ways to complete the battle pass:
Play the game every day you will be given a series of challenges and when you complete one of those challenges, you gain experience from it, and then this challenge is replaced by another one.
Buy the battle pass and you can do that according to what you want from that category. If you are short on time, it can help you get that good stuff you may miss out on otherwise.
Shop is also added to this update so if you want to buy somethings to build then you can go there to get the desired item. For rituals and spells, there are also some things available to aid you in that.
Release Date of Conan Exiles: Age of Sorcery Update 3.0
It is not yet confirmed when will this release be in the hands of the players. As far as it is known, It will release in Q3 2022, which is the third portion of the year making it fall somewhere between July and September.
While you wait for this update to come out, head over to These popular games are on Steam Midweek Madness Sale! (Ends on 23 June) and get them before the sale ends.