Sonic Frontiers is a platform game released in 2022 by Sega and developed by Sonic Team. After Sonic and his buddies are separated, the player takes on the role of Sonic the Hedgehog and explores the strange Starfall Islands in search of the Chaos Emeralds. Just like other games, Sonic Frontiers is an open-world Sonic game jam-packed with puzzles. Each puzzle is labeled with a number, which increases in difficulty as the number increases. In this article, we will talk about the M 038 puzzle from Sonic Frontiers and tell you the solution for it.
This puzzle is very easy and can be solved in minutes with only one thing to keep in check, Speed.
Location of M 038 puzzle
The location of puzzle M-038 is pointed out in the image below. It's on the north side of Ares Island. To find it, look west of the silver Chaos Emerald and southeast of the yellow Chaos Emerald. In addition, the puzzle is a few steps northwest of the 2-7 Cyberspace level.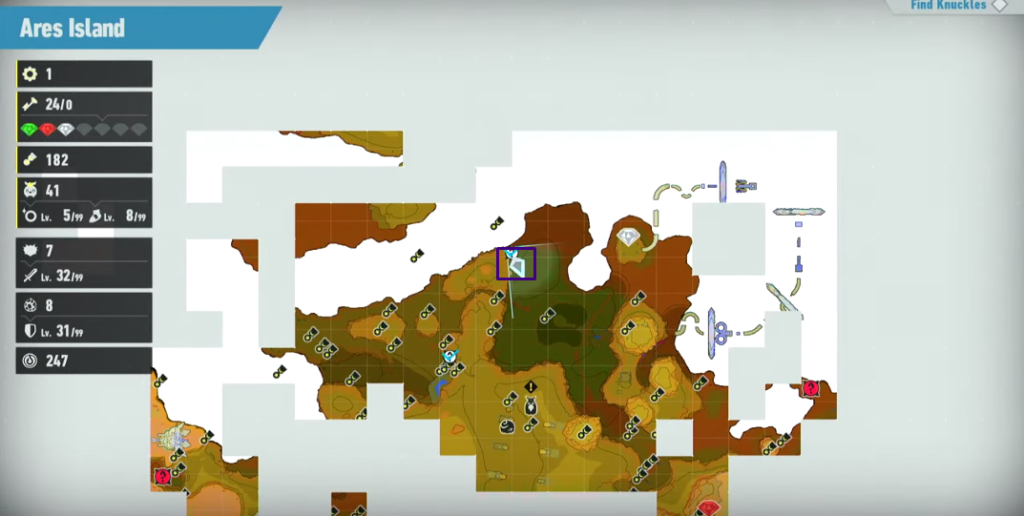 The Solution for the M 038 puzzle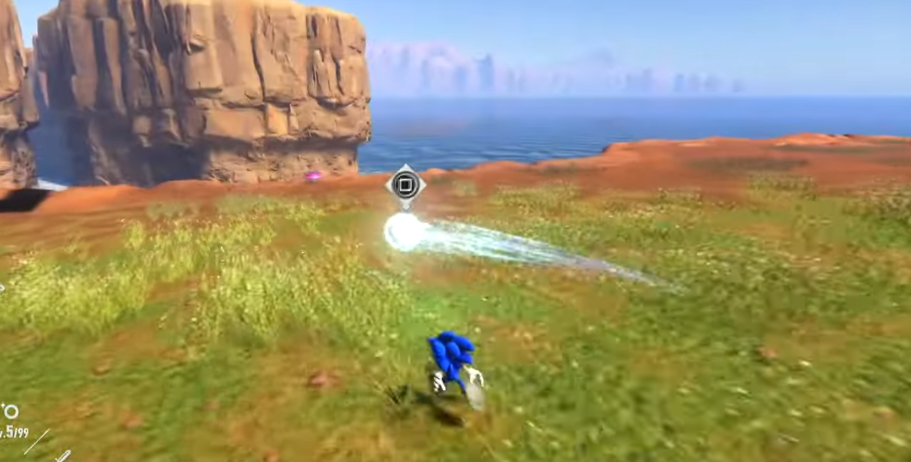 In Sonic Frontiers, press and hold the square button next to the orb to solve the M-038 problem.
Many players are unable to finish the challenge because they pressed rather than holding the square button. Also, this button is different for each platform;
For Switch players, it's the Y button
For Xbox players, it's X button
For PlayStation players, it's Square Button
The following are the main points you need to keep in mind while solving the puzzle:
It is not enough to merely press the square button next to the orb.
You must hold down the square button or the button that is being shown according to the platform you're playing on.
The orb can be captured by pressing and holding the square button.
All players have to do is gather some speed and then catch it by tapping the attack button next to it.
Some gamers have reported that the button prompt does not appear when they are next to the sphere of light. If this occurs, it is highly likely that some adversaries are nearby. You can deal will them first and then complete the puzzle later on. If the problem persists, the reason may be that you are not close enough to the sphere of light.
When the orb is captured, the map appears, a grind rail appears, allowing for smoother movement, and Sonic receives another Red seed of power, which can be used to enhance the Blue Blur by taking it to the Hermit Koko.
That's all you'll need to do for the M 038 puzzle in Sonic Frontiers. If you want help with more puzzles, check out the guides section on the site Retrology.