Directed by Yeon Sang-ho, Hellbound is a South Korean dark fantasy television series. The series is based on the webtoon of the name "The Hell". It stars  Yoo Ah-in, Kim Hyun-joo, Park Jeong-min, Won Jin-ah and Yang Ik-june in lead roles. In this article, we will tell you about the six differences between Hellbound's webtoon and live-action.
Release date: 19th November 2021.
Written by: Choi Kyu-sok.
The series is set in an alternate version of Earth in which supernatural creatures deliver certain prophecies and drag humans to Hell.
Warning: this article may contain spoilers for the webtoon as well as the live-action series.
There are certain note-worthy differences in the webtoon and live-action series.
1) Detective Jin KyungHoon's child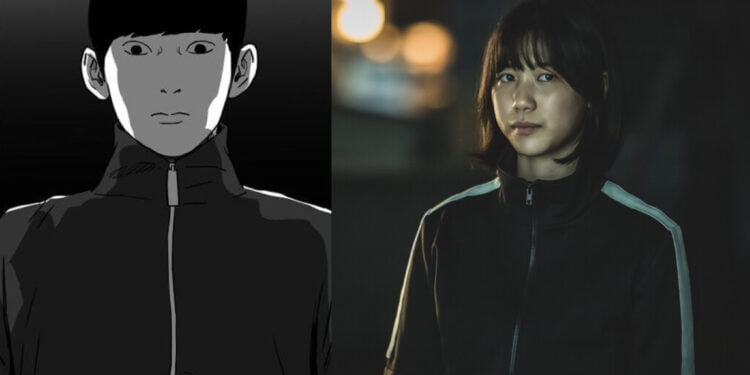 In the live-action when Detective Jin KyungHoon's child is introduced we see that she is a girl but that is not the case in the webtoon. Detective Jin KyungHoon's child in the webtoon is a boy by the name SeongHo.
2) Park Jung-Ja is not resurrected in the webtoon
Park Jung-Ja acted by Kim Shin-Rok who was "demonstrated" returns back to life in the live-action. However, the scene does not take place in the original webtoon. Fans have put forward theories that this was done keeping Season 2 in mind.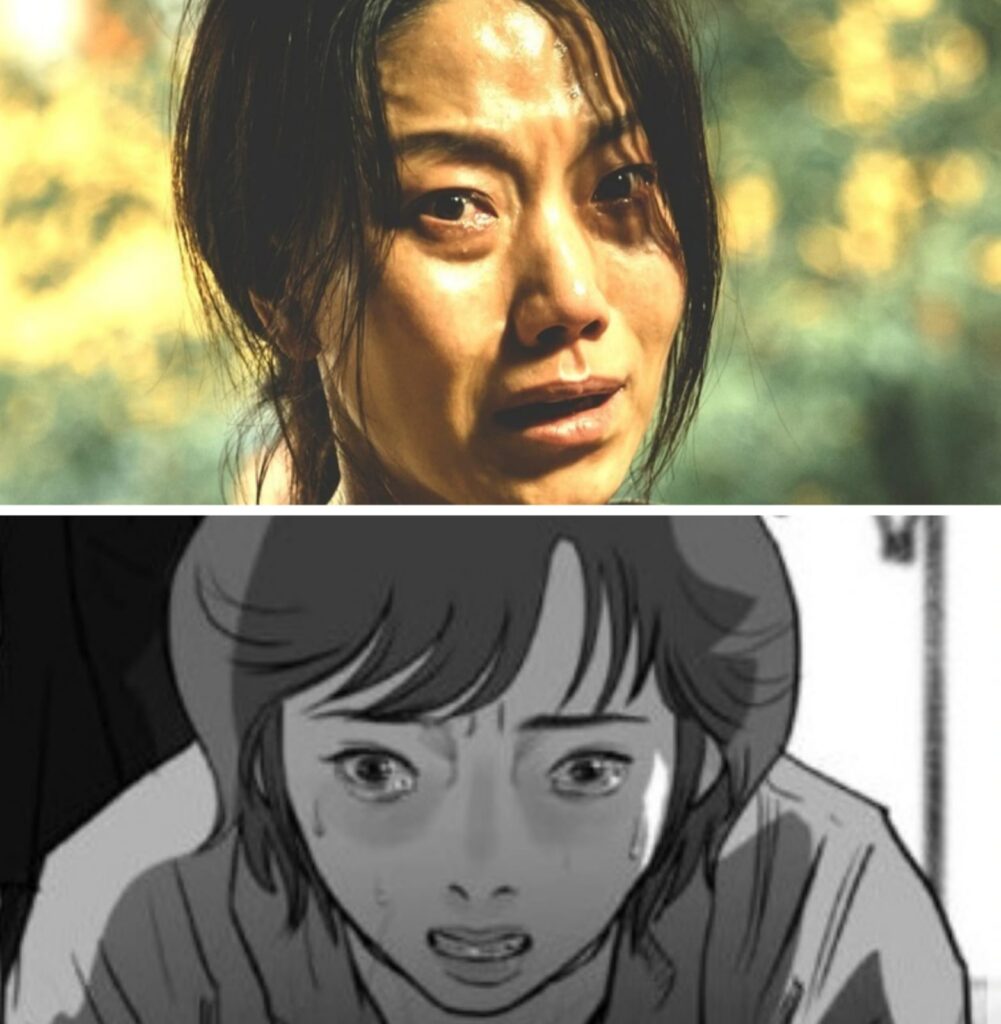 3) Angel of Death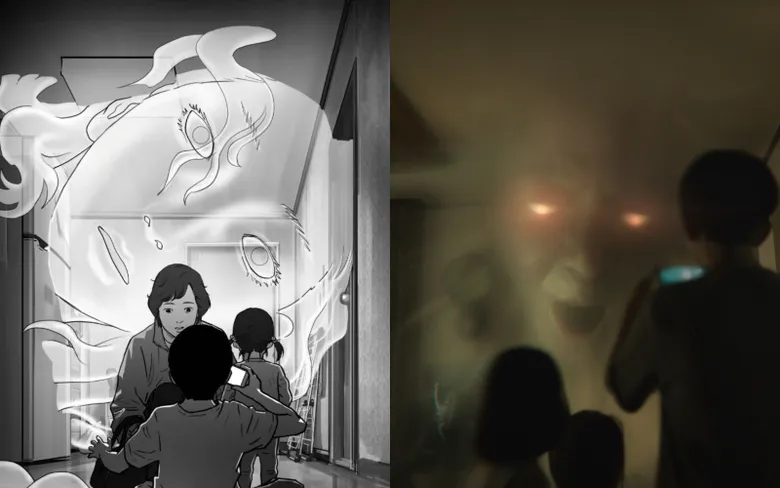 The angel that is seen delivering the time of death of the victims takes an almost human-like shape. However, in the live-action is to be noted that it takes a more terrifying form and in the webtoon, it is a more good-looking ghost.
4) A chunk of New truth leader Jung Jin-Soo's description of the "due date" was left out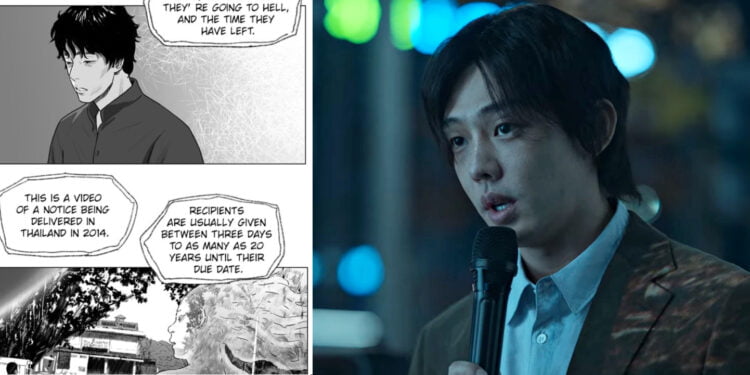 In the webtoon's prologue, there was an explanation from Jung Jin-Soo about the occurrence of supernatural events.
In the webtoon, it is noted that he says "Recipients are usually given between 3 days to as many as 20 years until their due date".
Nothing like this is mentioned in the live-action because it may have given away too much about what was going to happen in the future.
5) Arrowhead Cult Leader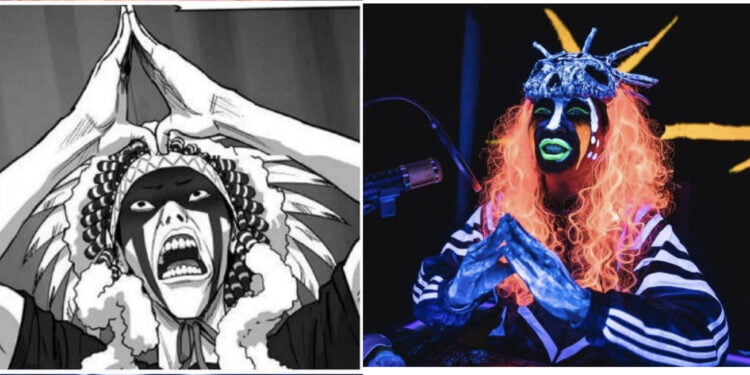 Another notable difference is that The Arrowhead Cult Leader who looks like a Red Indian in the webtoon is also changed and appears different in the live-action.
6) The first victim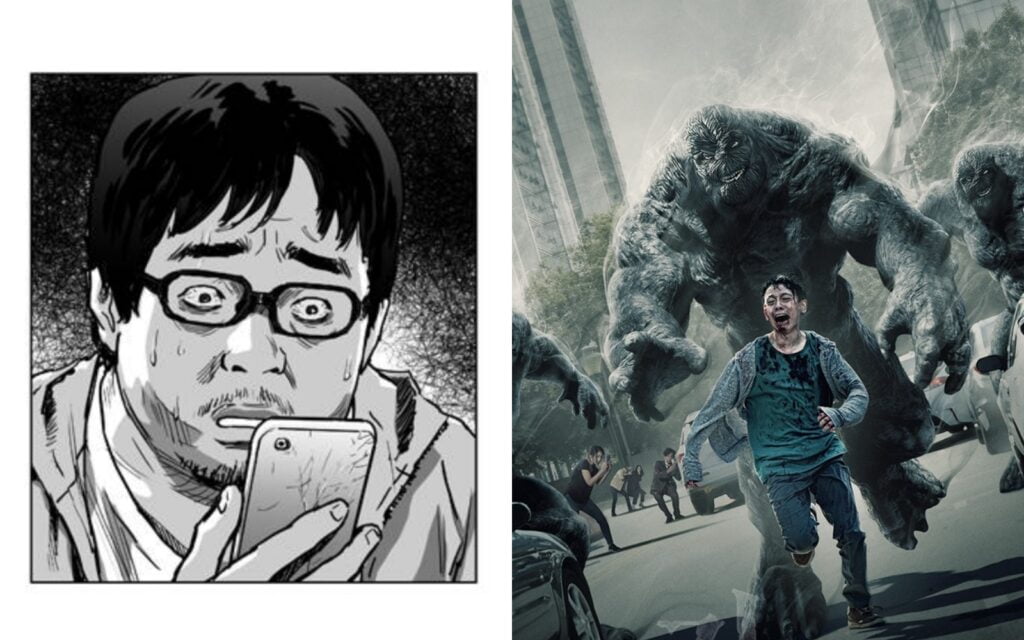 The first victim in the story has a different name, age, and time of death.
Webtoon
Name: Joo YoungHoon
Age: 42 years
Time of death: 2 PM.
Live-action
Name: Joo MyeongHun 
Age: 36 years
Time of death: 1:20 PM.
If you are interested in watching the webtoon version of Hellbound check that out here: Webtoon.
This was all on the differences between the webtoon and live-action of Hellbound. If you notice any more differences, do let us know in the comment section below. For more exciting content like this keep following Retrology!