The athletes out there actually know the importance of sports movies in this world, one good film is enough to motivate athletes to a level that it changes their lives forever. Even if someone is not an athlete these 10 best sports movies are enough to awaken the true athlete inside them. From boxing to baseball, from karate to football, we have covered almost every sport in this compilation. So without any further ado, let's get into it.
Before that, you might also want to check out the 10 best serial killer movies of all time.
10. Miracle

IMDb Rating: 7.5/10
Release Date: 6th February 2004
Based on a true story, Miracle follows the player-turned-coach Herb Brooks who led a ragtag squad of college kids up against the great Soviet Union juggernaut at the 1980 Olympic Games. The United States shocked the Soviet team, 2004's Miracle is an amazing dramatization of one of the sports' greatest upsets. The pregame speech of the Herb Brooks' was kept authentic and as accurate as possible and it will go down in sports movies history as one of the greatest pregame speeches.
9. Rudy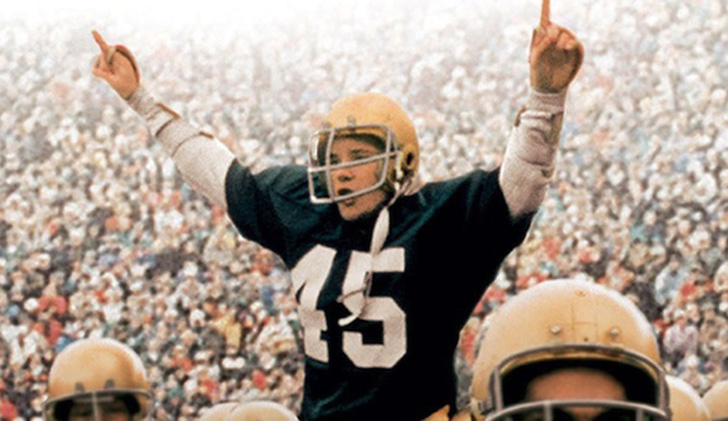 IMDb Rating: 7.5/10
Release Date: 22nd October 1993
Rudy is a story of a young boy who lives in a steel mill town where the majority of the residents end up working, yet he aspired to play football at Notre Dame. However, there were a few issues he had to face. His grades were mediocre, he lacked athletic ability, and he was half the size of the other players. He, on the other hand, possessed the drive and enthusiasm of five people and has set his sights on joining the team.
8. Field of Dreams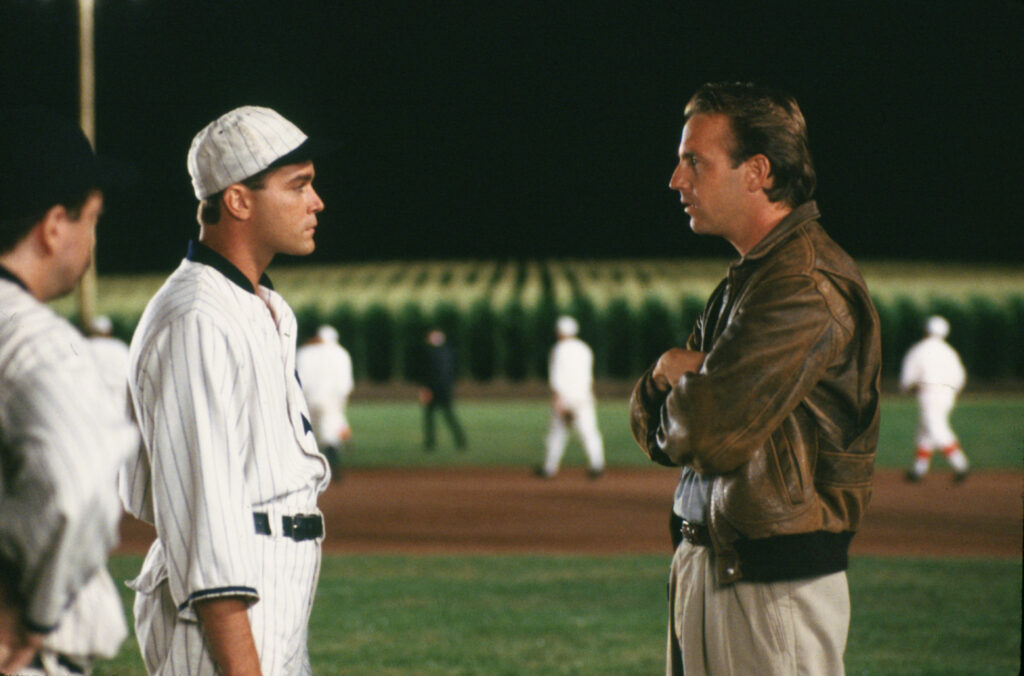 IMDb Rating: 7.5/10
Release Date: 5th May 1989
Based on the W.P. Kinsella's novel Shoeless Joe, Field of Dreams is an absolute classic for all the Baseball fans out there. The movie follows Ray Kinsella, an Iowa farmer, who hears a voice in his cornfield say, "If you build it, he will come."This message is interpreted by him as a command to construct a baseball field on his property. With the support of his wife, he begins to turn his cornfield into a baseball field where dreams come true.
7. Bull Durham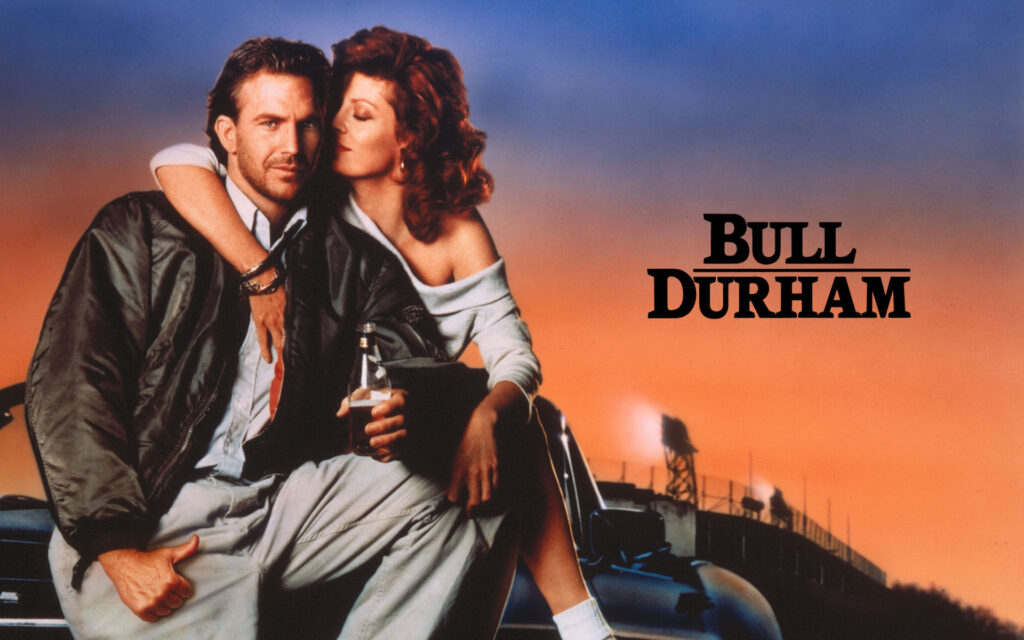 IMDb Rating: 7.0/10
Release Date: 15th June 1988
Bull Durham as represented by its tagline "A Major League Love Story in a Minor League Town" tells a story of romance, atonement, and baseball's lighter side in a way that keeps you amused for the entire 1.8 hours. The movie follows Crash a skilled catcher from the AAA Richmond Braves, who is called in to teach rookie pitcher Nuke to prepare him for his major leagues. Annie Savoy, a baseball groupie, romances Nuke but is increasingly drawn to Crash.
6. The Blind Side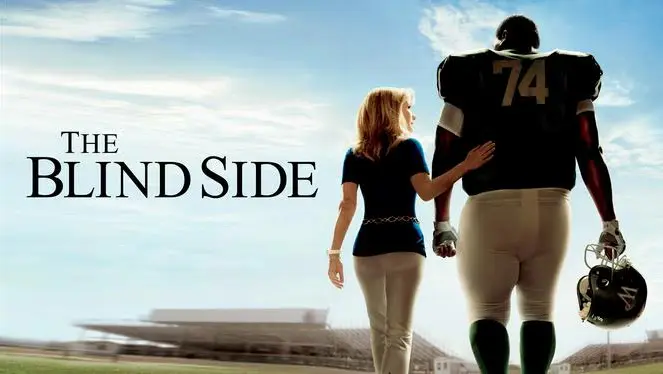 IMDb Rating: 7.6/10
Release Date: 20th November 2009
Based on a true story, The Blind Side follows Michael Oher who was a homeless and traumatized youngster but with the support of a compassionate mother Leigh Anne, and her family he became an All-American football star and first-round NFL draft pick.
5. The Karate Kid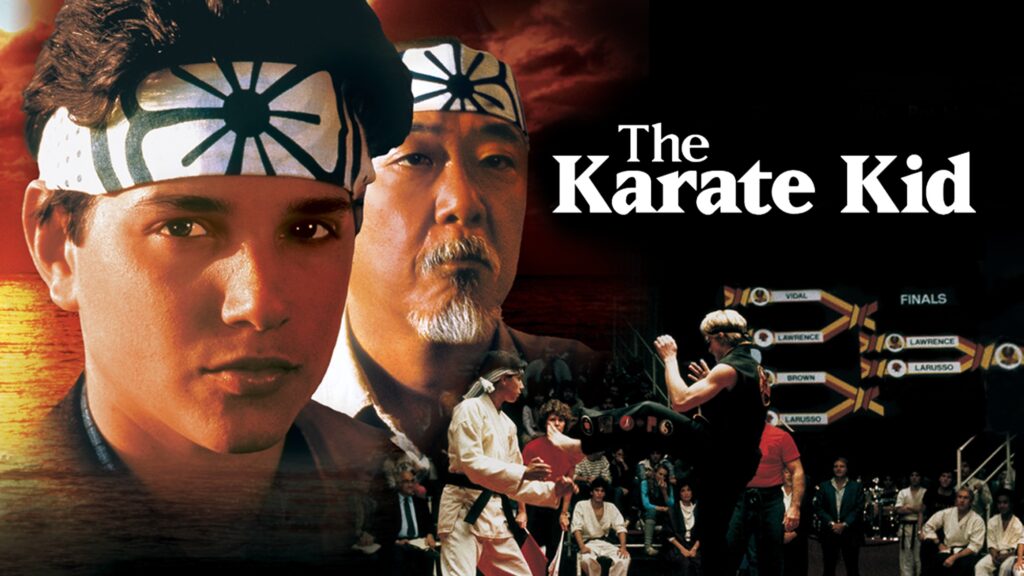 IMDb Rating: 7.3/10
Release Date: 22nd June 1984
Directed by John G. Avildsen, The Karate Kid is a 1984 American martial arts drama film that follows 17-year-old Daniel LaRusso and his mother Lucille who recently moved from Newark, New Jersey, to Reseda, Los Angeles, California. Miyagi who is their apartment's handyman is kind and humble enough to teach Daniel LaRusso karate to help him defend himself and compete in a tournament against his bullies. One of those bullies is Johnny Lawrence, his love interest Ali Mills' ex-boyfriend.
4. Ali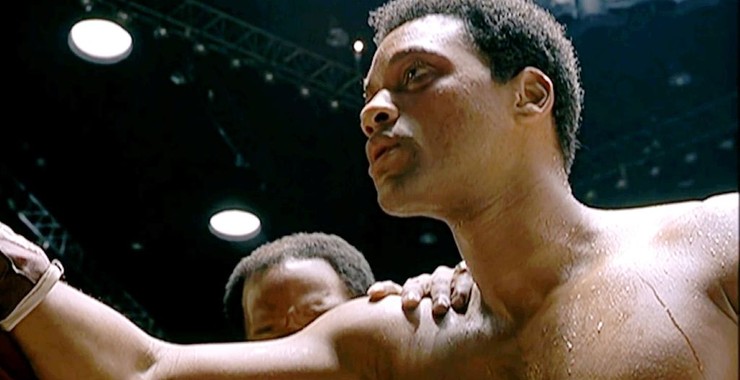 IMDb Rating: 6.7/10
Release Date: 25th December 2001
Based on the life of Muhammad Ali an American professional boxer, Ali is a biographical sports drama. From 1964 to 1974, the film follows the life of boxer Muhammad Ali, played by Will Smith, and features the real-life events of the whole 10 years. From his Sony Liston heavyweight title to his conversion to Islam, from criticism of the Vietnam War to being banned from boxing everything has been touched.
3. Hoop Dreams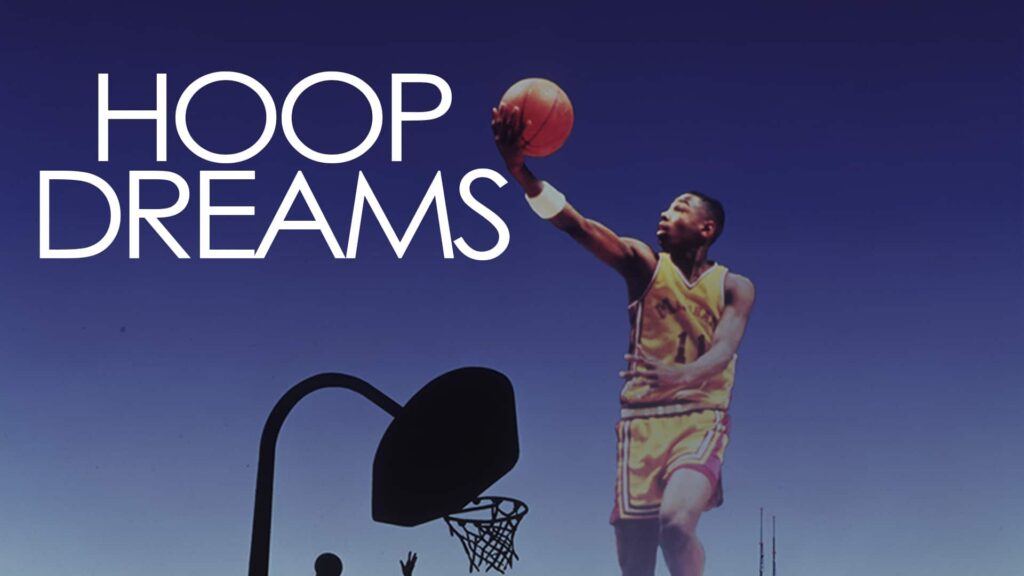 IMDb Rating: 8.3/10
Release Date: 14th October 1994
Hoop Dreams is a documentary film that follows two young African-Americans Arthur Agee and William Gates as they perfect their basketball talents in high school in the hopes of receiving a college scholarship and one day playing in the NBA. They begin high school together, but Arthur is forced to withdraw due to an unanticipated payment for tuition expenses, forcing him to attend the local public high school.
The movie follows them through their four years of high school and all of their difficulties and tribulations, including injuries, slumps, and the never-ending effort to keep their grades up. Their hoop fantasies remain unaffected.
2. Raging Bull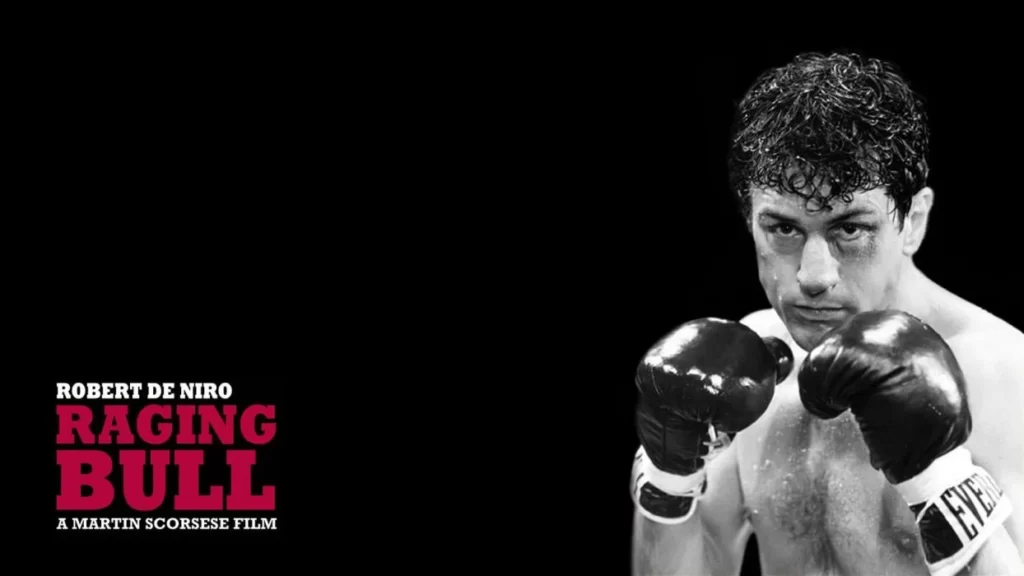 IMDb Rating: 8.2/10
Release Date: 19th December 1980
A biographical sports drama film, Raging Bull follows the story of a boxer Jake LaMotta whose violence and temper led him to the pinnacle of boxing because no opponent could stand a chance in front of his fury but his wife and his whole family were ruined by his self-destructive and obsessive fury, jealousy, and animalistic desires.
1. Rocky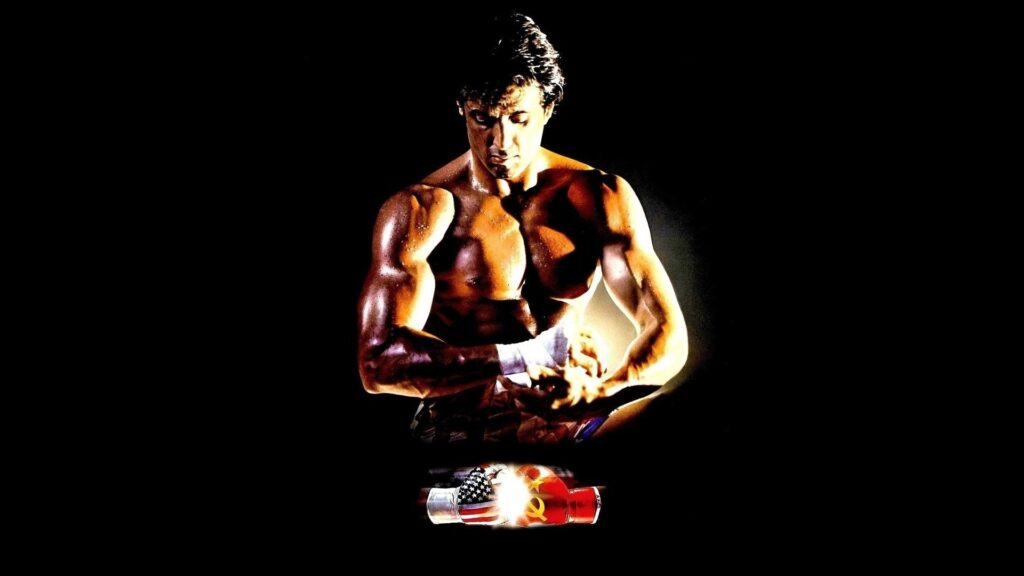 IMDb Rating: 8.1/10
Release Date: 3rd December 1976
The Academy Award-winning film from 1976 isn't only about athletics. It's a fantastic movie in general, which is why it's at the top of our list. Rocky follows a struggling boxer who works as a debt collector for a pittance. When heavyweight champion Apollo Creed arrives in Philadelphia, the managers want to organize an exhibition fight between Creed and a failing boxer. The fight is meant to be easy for Creed to win, but no one told Rocky, who sees this as his only chance to make it big.
That is all about the 10 best sports movies. To know about the top may 2022 movies or for more Best-of, keep following Retrology.