Disney Dreamlight Valley has a number of tasks that you must perform, ranging from objectives provided when you achieve a certain friendship level to quests that may unlock more characters, mechanics, or regions. The Curse (Orb of trust retrieval quest) is one of these quests related to Mother Gothel so we'll help you with this Disney Dreamlight Valley Orb of Trust quest and we'll teach you how to finish it.
The Curse: Quest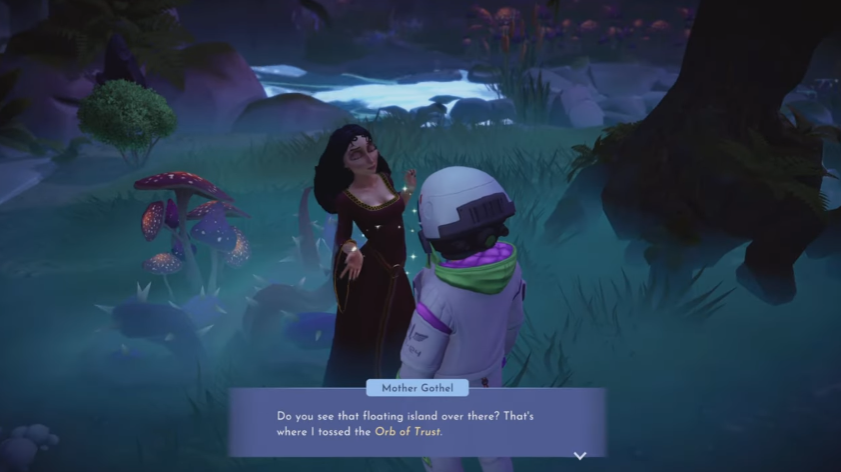 The curse quest will become available once you have removed the large thorny bushes from the Glade of Trust location. Speak with Merlin about a cursed tree in the Glade of Trust, then explore the big tree with swirling shadows around it. The shadows will scatter and shoot out into the valley, allowing you to visit the lodge within the tree.
Once you've obtained the task from Mother Gothel, she'll direct you to the Pillar of Trust. Then speak with her, and she'll inform you that in order to cure the curse, you'll need to cast a spell to obtain the Orb of Trust.
Talk to Merlin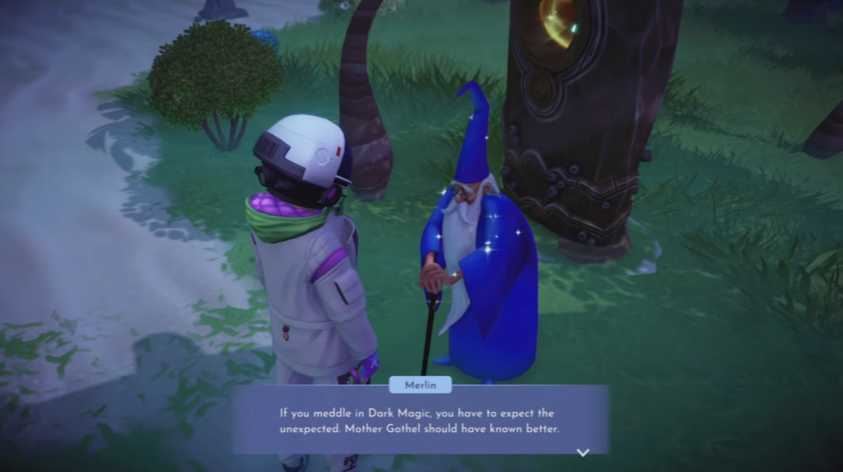 Mother Gothel then leads you across a ruined bridge to the Orb and informs you that Merlin is your best approach for retrieving it. Go find Merlin, who is discussing a transformation spell with Ursula. Talk to Merlin as he discusses the Here and There, a space between worlds, and how you'll need Ursula's assistance with the spell.
Talk to Ursula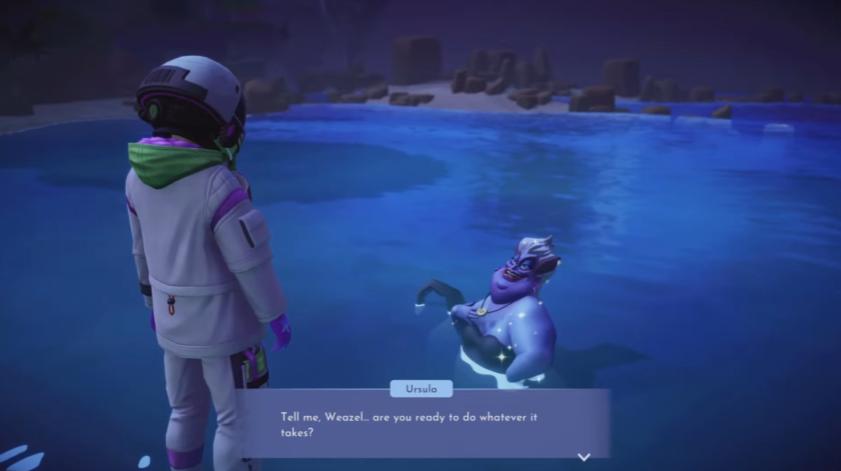 After speaking with Merlin and Ursula, Ursula will inform you that in order to cast the magic, you must make a sacrifice. Following the discussions, you must obtain 5 Night Shards and 5 Dream Shards. Night Shards can be obtained by digging a shining area in the earth, and Dream Shards are difficult to obtain, but you should have 5 Dream Shards by this time anyway.
Convince Kristoff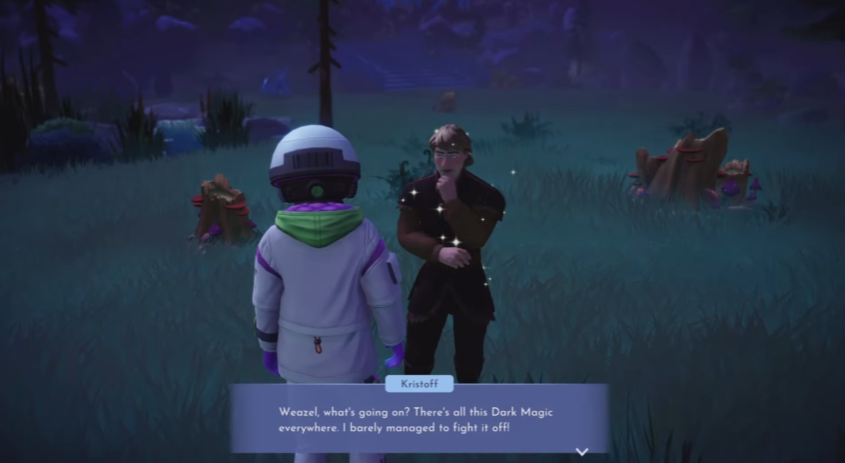 After you've talked to both of them, you'll need to speak with Kristoff. When you find Kristoff, speak with him and tell him that he must sacrifice his memories of Anna. After convincing him to give up his memories, you must return to the first cave where you encountered Ursula.
Enter the Other World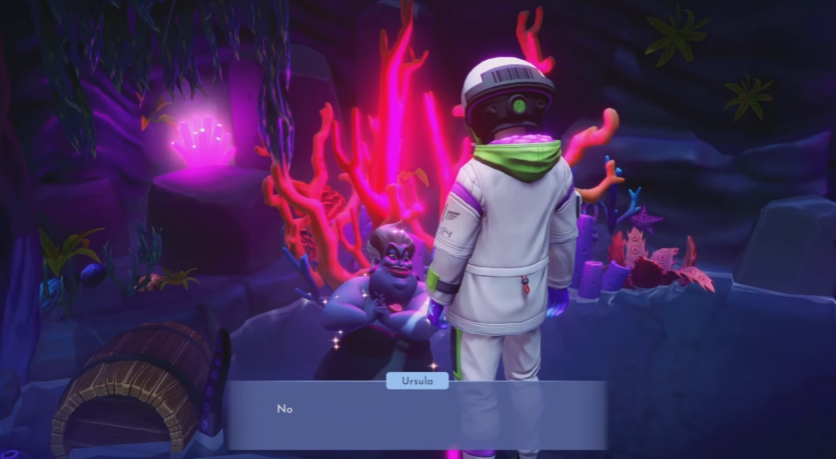 If you go inside the cave, you'll find Ursula, Merlin, and Kristoff as well. Speak with Ursula and give her the Night and Dream Shards. She will request that you give up your magic in order for this spell to be completed. Accept the sacrifice, and Ursula will cast the spell, transporting you to another dimension. You'll turn into a ghost-like version of yourself.
Retrieving the Orb
Now, return to the Glade of Trust and go to the Floating Island to obtain the Orb of Trust near the Pillar of Trust.
Once there, simply stroll towards the island and collect the orb of trust, which you'll find at the edge of the area; Glade of Trust.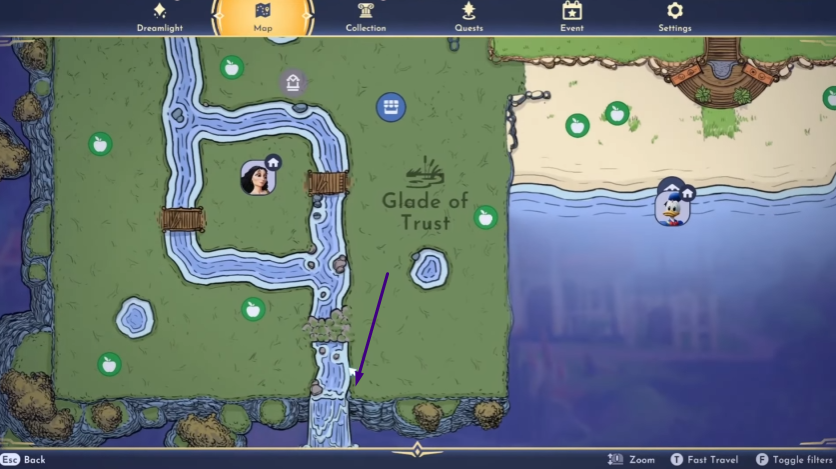 Then you must place the orb in the Pillar of Trust.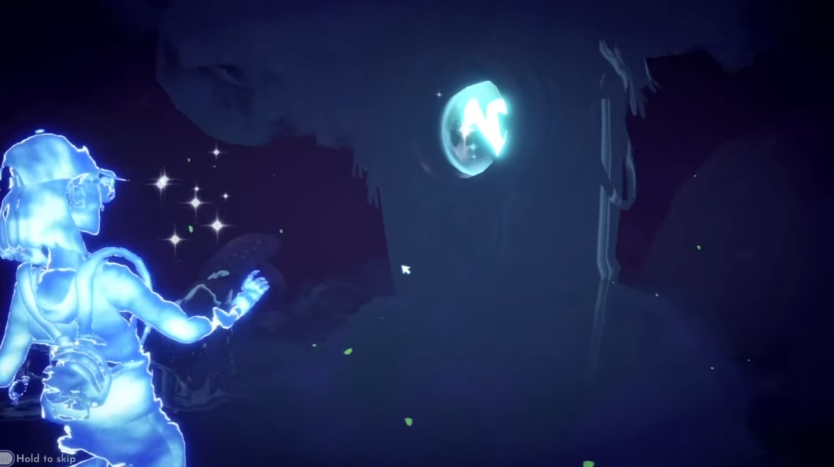 After that, the curse will be lifted and you will be returned to your original reality, your human form.
Finally, locate Mother Gothel and speak with her. She'll be relieved that you've shown yourself and that the quest is over.
That's all for Disney Dreamlight Valley Orb of Trust retrieval and saving deposit at its location. We've covered many guides on Disney Dreamlight Valley, so be sure to check these out as well: