Video games and comics have always been one of the most interesting forms of entertainment among teens. While comics are not read as often these days, video games have come a long way from what they were before. This amazing artist imagined what video games as comics would be like.
The artist Mark Scicluna has made some stunning comic covers based on famous video games. Even adding effects used backing in the 20th century and making the covers look old. We have listed down some of our favorite fan art by this amazing artist. However, we think each and every one of them is worth checking out.
Red Dead Redemption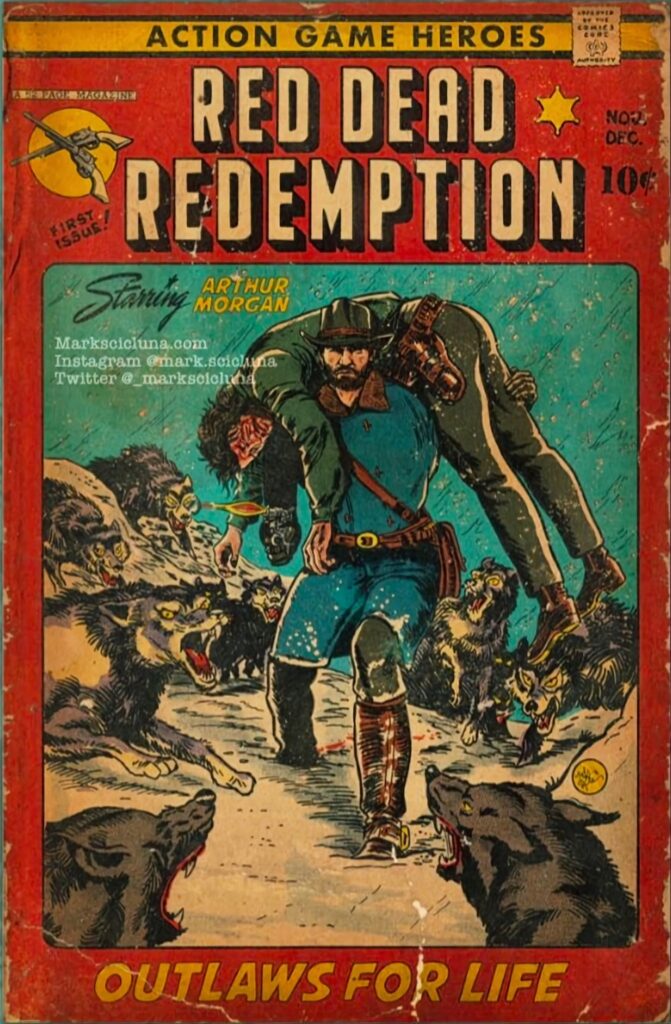 Red Dead Redemption is an action-adventure game developed by Rockstar San Diego and published by Rockstar Games. This amazing cover shows the main character of the game, Arthur Morgan, surrounded by dogs.
Cuphead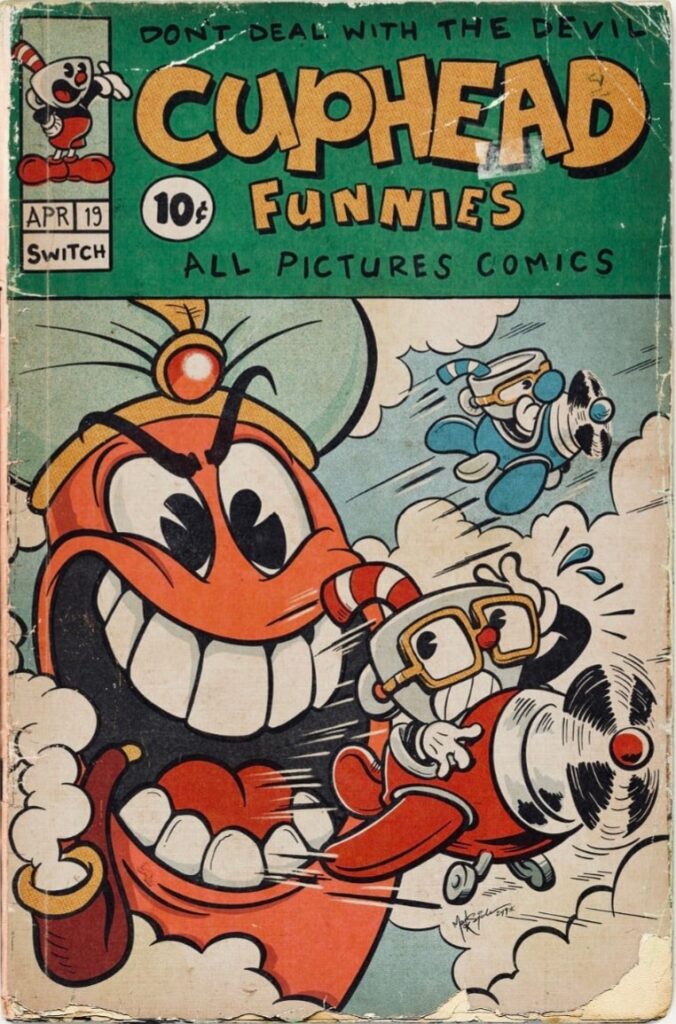 The game is a run-and-gun shooter developed and published by Studio MDHR. The artwork shows Cuphead and Mugman being chased by a monster.
Ghost of Tsushima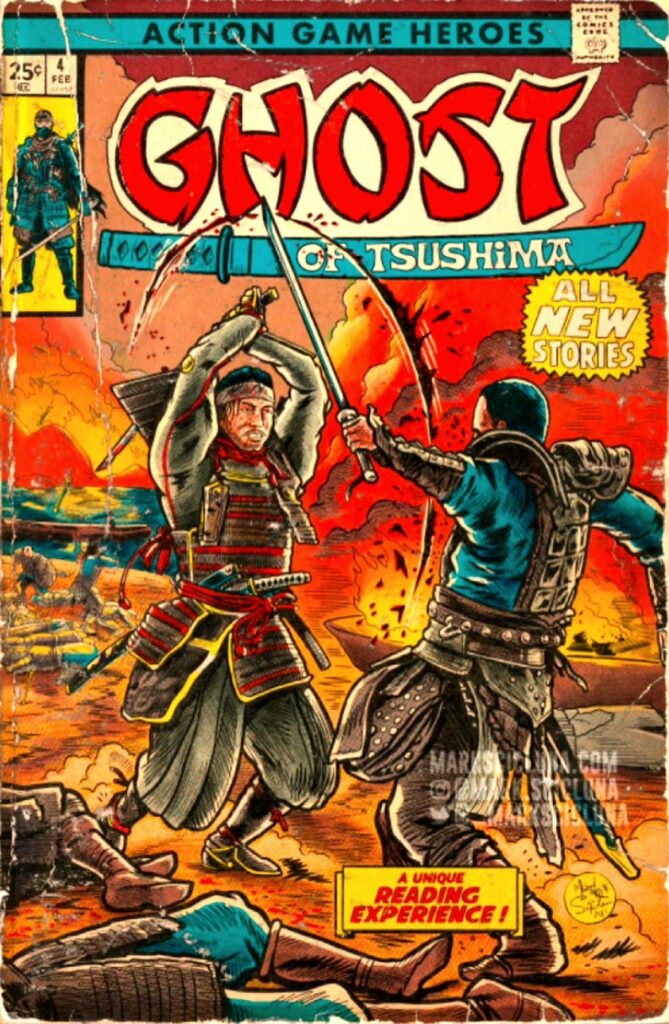 Ghost of Tsushima is an action-adventure game developed by Sucker Punch Productions and published by Sony Interactive Entertainment. The cover shows Jin Sakaai, the character the player controls, in a battlefield.
Dino Crisis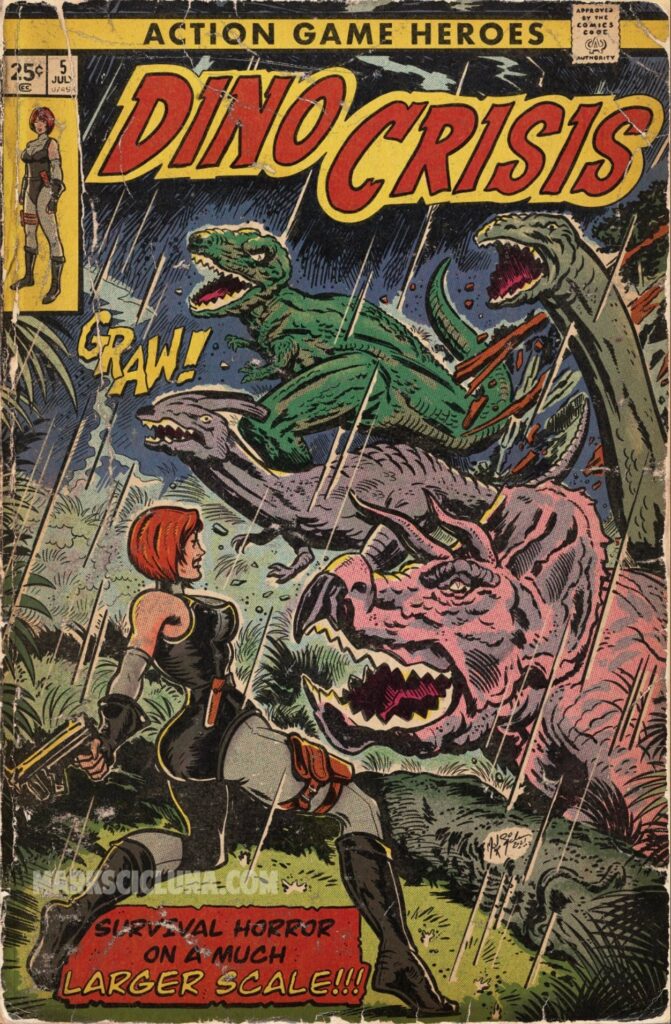 Next, we have Dino Crisis, it is a survival and horror game developed by Shinji Makami and published by Capcom Co. Limited. The art is showing Regina confronting dinosaurs with a gun in her hand.
The Order: 1886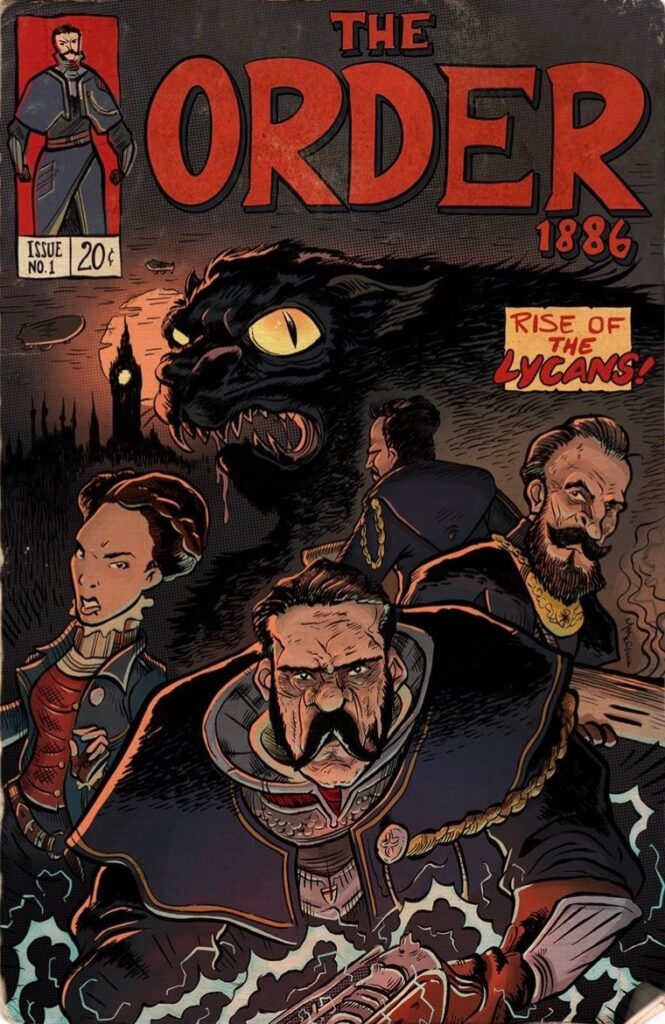 The Order: 1886 is a third-person action-adventure game developed by Ready at Dawn and published by Sony Computer Entertainment. The cover made by the artist as a comic features the central characters in the show alarmed and armed as a monster lurks behind them.
Metal Gear Solid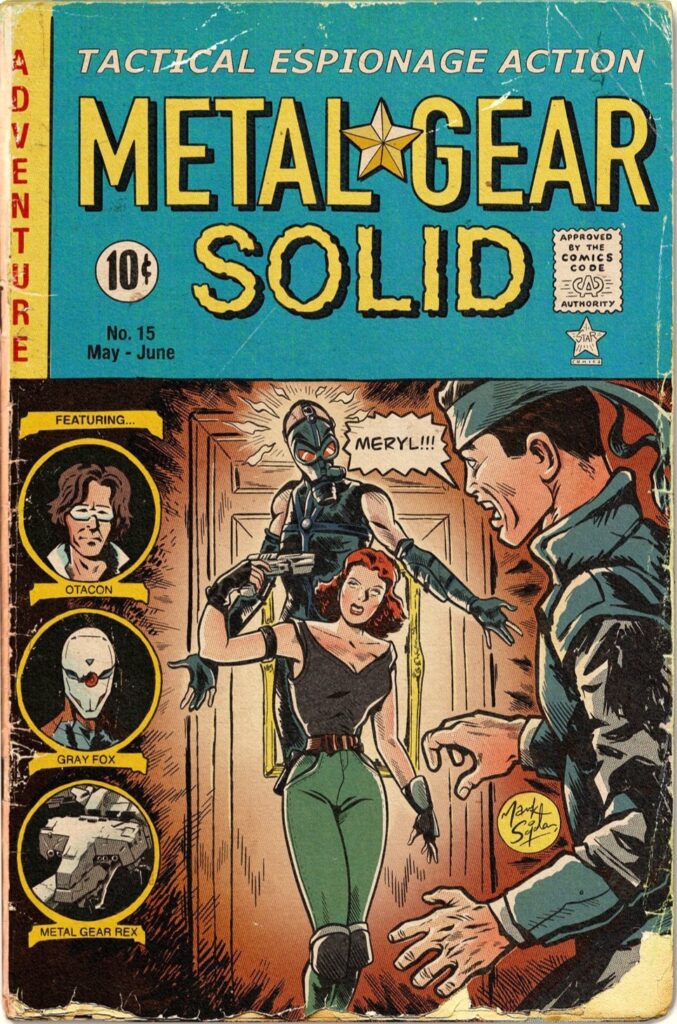 Metal Gear Solid is another action-adventure game with stealth functions. The artist illustrates an overview of characters on the left and features Meryl Silverburgh and Psycho Mantis, the primary villain, in the middle.
The Last of Us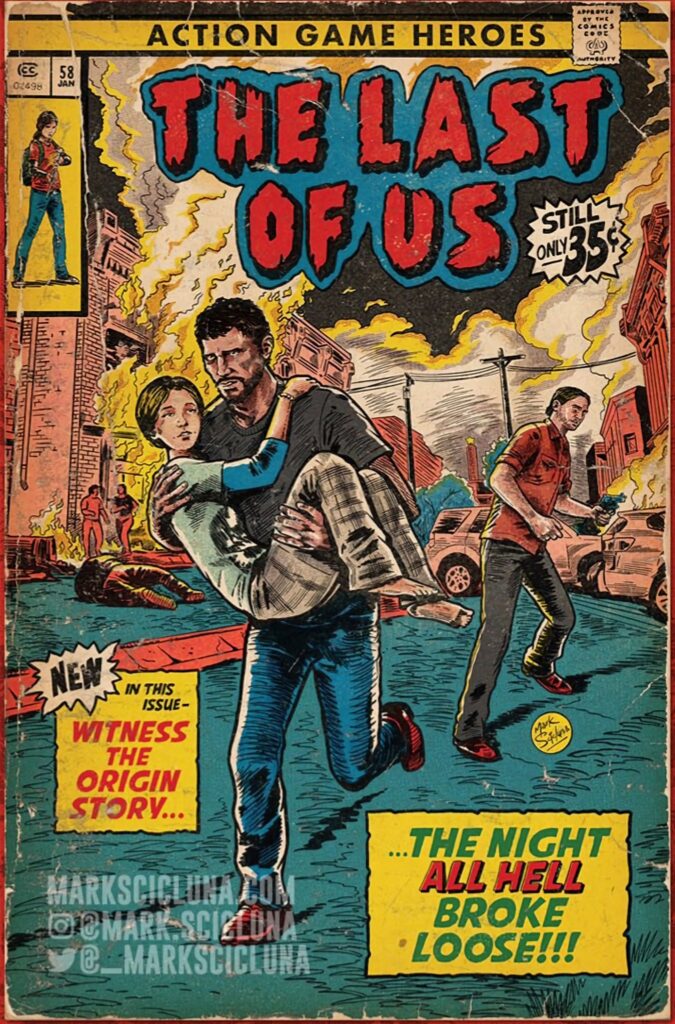 It is an action-adventure game developed by Naughty Dog and published by Sony Computer Entertainment. The art actually shows the main character, Joel, and his brother and daughter, meaning it focuses on the events 20 years prior to the game.
Resident Evil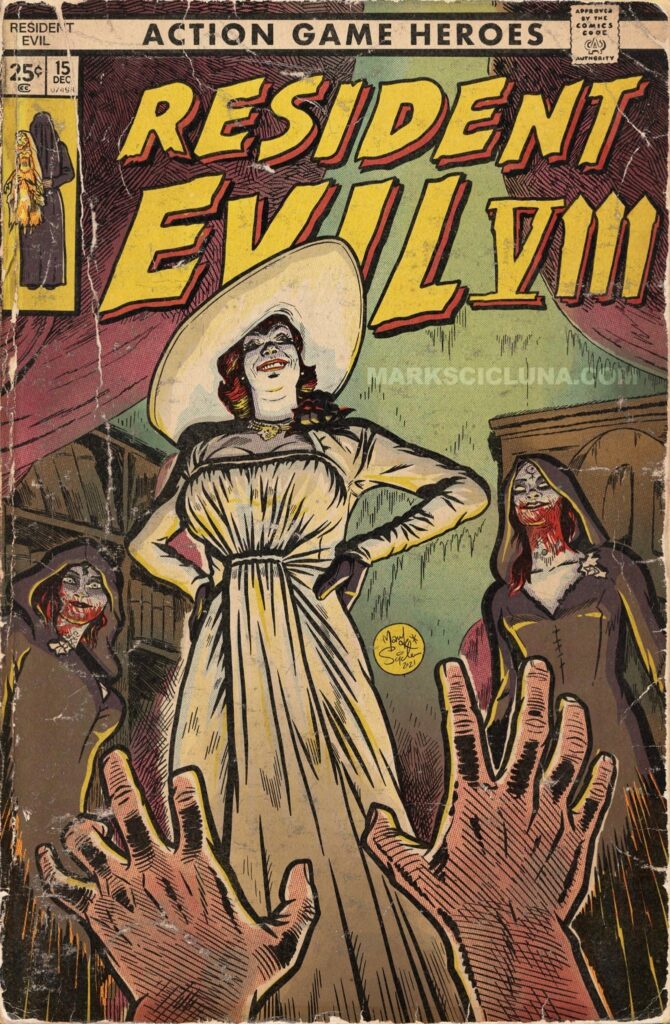 Resident Evil is a horror and action game developed and published by Capcom. This chilling art in particular references Resident Evil Village and Alcina Dimitrescu.
Horizon Forbidden West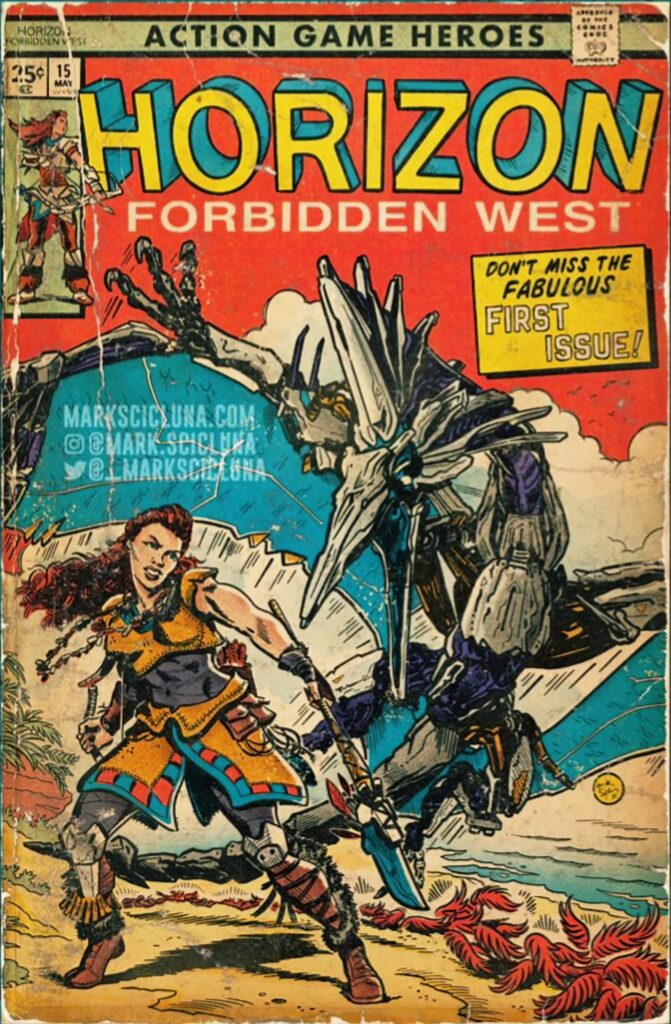 Horizon Forbidden West is a new action RPG developed by Guerilla Games and published by Sony Interactive Entertainment. The stunning art shows Aloy, the main character, fending off a rogue robot.
God of War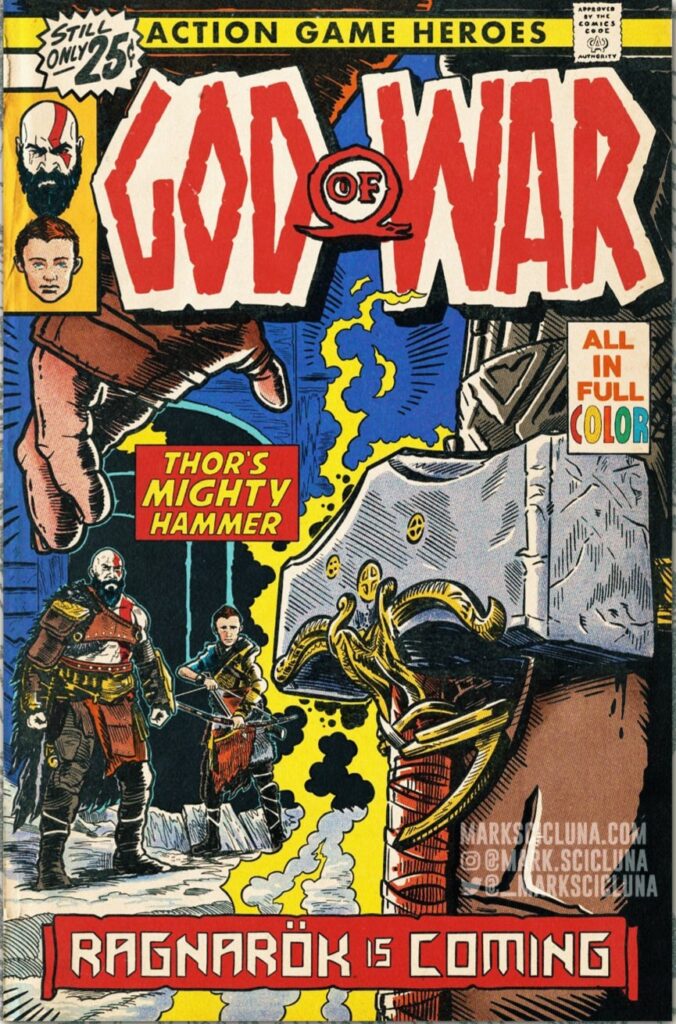 Lastly, God of War is an action-adventure hack-and-slash game developed by Santa Monica Studios and published by Sony Interactive Entertainment. The art shows Thor's hammer, probably indicating the new God of War game, God of War Ragnarok.
That is all our favorite games as comic art. Be sure to check out the artist on their website or Twitter and support them. Additionally, you can also check out what these Street Fighters V: CE characters would look like if they were females. For more fan art, stay tuned to Retrology.