Warhammer 40K is for players who want to save Earth and help them survive. This achievement aims to build bonds like trust with certain characters. This guide will help you in Warhammer 40K: Darktide marked for death achievement to earn it in a smooth way.
Warhammer 40K: Darktide
Funky dresses, cool prison uniforms, and accessories for each character were amazing add-ons. These cool futuristic character classes like Veteran, Zealot, Ogryn, and Psyker are in cool aesthetics. They are on a mission to create a war-free planet and save it for humans to live on. Quests to complete, enemies to defeat, and in-game shopping makes it even more enjoyable for the players.
Warhammer 40K: Darktide Marked for Death Achievement
This achievement is a kind of challenge for the players. But this is at least easy than killing 100 enemies. For this achievement, you need to use the Veteran's ultimate ability. You have to hit the four weak points of the enemies. The tricky part is that you need to complete it within one shot.
This might look quite easy as you read but as you move to the gaming mode, you will realize it isn't easy at all. This is because of the type of enemies you might face. It might be difficult for you when you come to know about your enemies in the face-off. The most contagious thing about this achievement is that your encounter with enemies isn't going to be easy and smooth.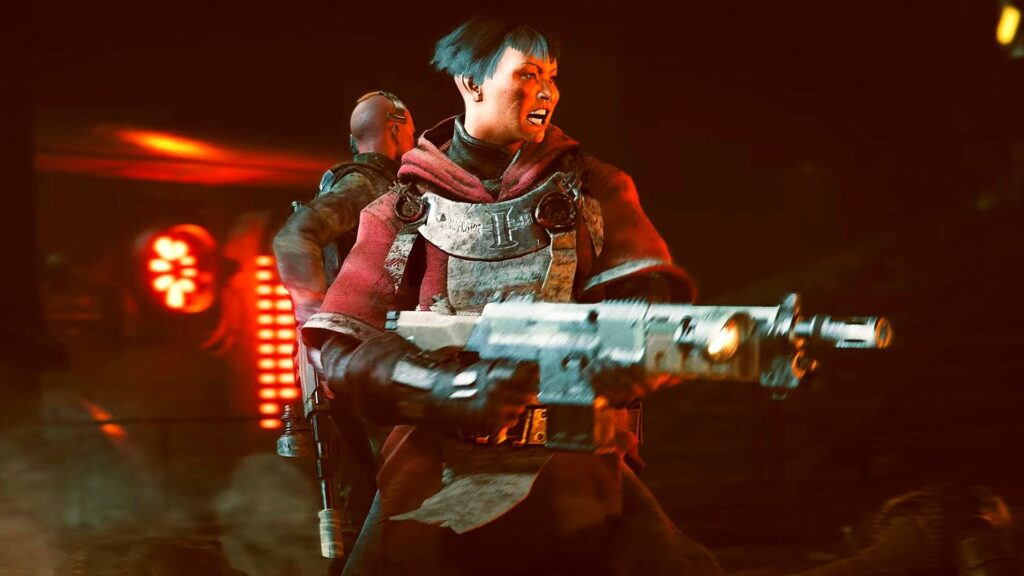 Boss, pros, elites, and monsters will be your opponents. You cannot get rid of it with just four headshots on a horde. You have to crush the opponent down using the Veteran's ultimate ability. Here are some of my tips and tricks that you need to follow to get the achievement smoothly.
The first point is to make sure that you don't try this achievement against fast or carapaced enemies. For this achievement, you can defeat fast-moving enemies. But it's difficult to deal with them as they give as they move faster and can easily shoot as you.
Whereas, carapaced enemies are difficult to deal with as you have to hit on their weak points. For example, Mauler and Crusher are difficult to defeat as they have their armor on. Hitting on their armor will not be counted as a weak point. A lot of health will decrease to defeat them. My recommendation will be to have enemies like Reapers and Beasts of Nurgle. They are weak and can be defeated easily with a number of attacks.
For weapons, you should use Lasgun. Although, it's not your favorite but is a good choice for short-range guns. Its shots are precise and never misses. This guide to Warhammer 40k: Darktide Marked on Death achievement will help you out. If youre interested in more gaming guides, then check the Guides section of Retrology.