Casey Jones in TMNT franchise is one of the most loved fictional character who is morally grey due to his violent and anger tendencies. Casey Jones rose to fame after appearing as Elias Koteas in the first live-action Teenage Mutant Ninja Turtles film. That is when the character truly took off and established himself as a significant participant in the series.
With his popularity, it is no surprise that he is added in the new game from this franchise, TMNT Shredder's Revenge, and here's how you can unlock him.
How to unlock Casey Jones?
As you may have guessed, Casey Jones is not present for selection if you have just started the game. But no worries, to unlock Casey Jones in TMNT Shredder's Revenge game is the easiest. The only thing you have to do is finish the game once in the story mode, defeat all bosses and end the game with one of the already present array of characters.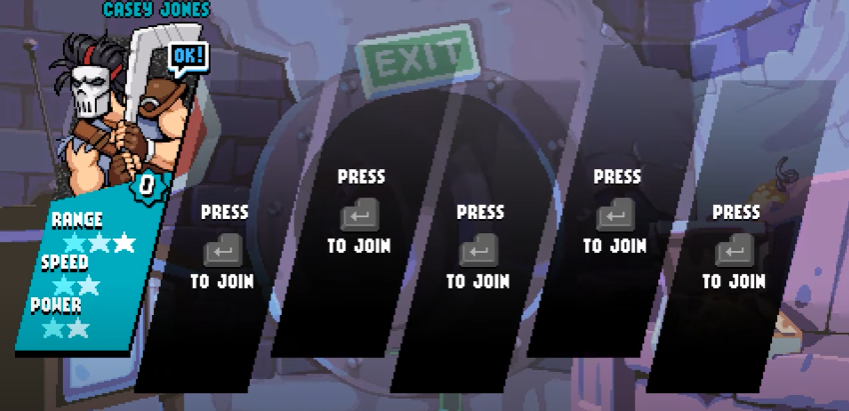 Then, you can go to the character selection screen for new game and select Casey Jones in the main selection screen
Casey Jones Stats
Casey Jones has the following stats:
Three stars in range
Two stars in speed
Two stars in power
These make him a perfect option for players who like to keep a little bit of distance between their characters and the enemies.
Casey has a diverse arsenal of weaponry in his golf bag. He can take any type of sports equipment from his bag in the middle of a fight, whether it's a hockey stick or a metal baseball bat. His special attack is also swinging two hockey sticks in his both hands, covering a wide range.
Now you know how to unlock Casey Jones in TMNT Shredder's Revenge if you want to play with him.
For more on guides to unlock characters in your favourite games, check our website.