Just when we thought that April was a month for some of the best TV shows of 2022, May rushed in for some competition with some of the finest TV shows one can dream of. From Welcome to Eden to Stranger Things (Season 4), May brings us both New and much-awaited seasons as well. Last month we blessed your screens with top April 2022 TV shows, so once again here we are with some of the top May 2022 TV shows that you should be excited for. Thus without any further ado, let's get into it.
7. Clark
Release Date: 5th May 2022
Genre: Action, comedy, crime
Cast: Bill Skarsgard, Alicia Agneson, Vilhelm Blomgren
Based on an original biopic, Clark is a Swedish crime-drama series directed by Jonas Akerlund. It follows the life and career of a Swedish gangster Clark who has been accused of numerous crimes like attempted murder, assault, drug trafficking, theft, and multiple bank robberies. Clark has spent half of his life behind the bars and has also given a rise to the term "Stockholm Syndrome" after a failed bank robbery in Stockholm. However, he manages to keep his image as a criminal celebrity tricking the whole of Sweden to fall in love with him.
6. Welcome to Eden
Release Date: 6th May 2022
Genre: Action, thriller
Cast: Begoña Varga, Amaia Salamanca, Berta Vázquez
Welcome to Eden follows Zoa and four other young, attractive, and social media active individuals. All of them are invited to what they know as an exclusive trippy party held on a private island. Little did they know that the party is going to turn into a once-in-a-lifetime experience. When they try the new blue Eden drink the next thing they know is they wake up on an island all alone. Moreover, because of some resemblances, Netflix's Welcome to Eden looks like Elite + The Lost in the new trailer.
5. Who Killed Sara? (Season 3)
Release Date: 19th May 2022
Genre: Crime, drama, mystery
Cast: Manolo Cardona, Ximena Lamadrid, Carolina Miranda
Season 3 of Who killed Sara will be the final season of the show. The Mexican TV show will pick up its plot from season 2 which was left as a major cliffhanger. After Marifers confession about murdering Sara by cutting the harness of her parachute, it seemed like we have finally found the killer. However, we later came to know that Marifers act is not what actually caused the death. With the mystery still unsolved season 3 of Who killed Sara was not much of a shock.
4. Candy
Release Date: 9th May 2022
Genre: Biography, crime, drama
Cast: Jessica Biel, Melanie Lynskey, Raúl Esparza
Based on a real-life event, Candy centers around the story of a woman named Candy who seems to have it all, a caring spouse with a good job, a nice house in the brand new suburbs, a son, and a daughter. This doesn't really justify the reason why she suddenly killed her friend Betty Gore with an ax.
3. The Time Traveler's Wife
Release Date: 15th May 2022
Genre: Drama, fantasy, romance
Cast: Rose Lesli, Theo James, Jason David
Based on a novel by Audrey Niffenegger, The Time Traveler's Wife centers around a couple Henry DeTamble and Claire Anne. Henry who is a librarian has a genetic disorder that causes him to unconditionally travel through time. The relationship of the couple is put to a test since the wife has to deal with the absence of her husband occasionally because of his disorder.
2. Love, Death & Robots (Season 3)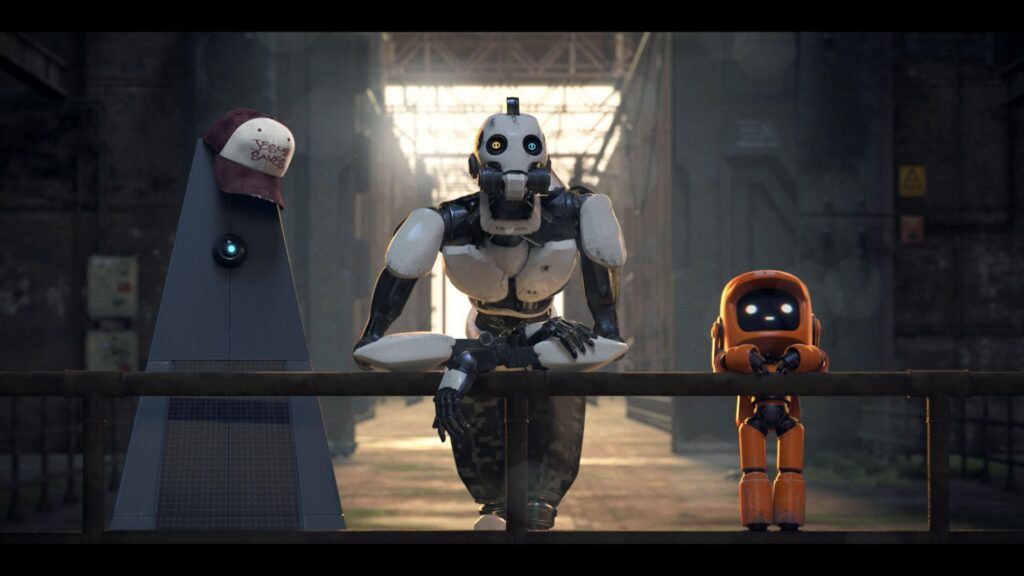 Release Date: 20th May 2022
Genre: Animation, short, action
Cast: Scott Whyte, Nolan North, Steven Pacey
Following an Anthology format Love, Death & Robots never allows anyone to know what to expect, not only from the upcoming season but from the next episode as well. Love, Death & Robots is a collection of short animated stories that compose various genres in itself. However, the director Tim Miller gives a hint on the reappearance of the Three robots "We definitely wanted to make sure that "Three Robots" came back, it was one of our favorites and one of the fan favorites" says Tim Miller.
1. Stranger Things (Season 4)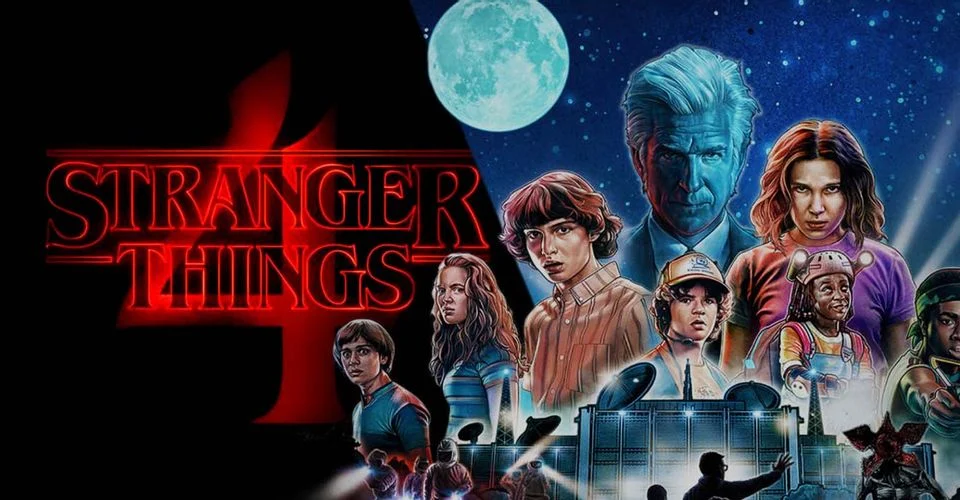 Release Date: 27th May 2022
Genre: Drama, fantasy, horror
Cast: Millie Bobby Brown, Finn Wolfhard, Gaten Matarazzo, Noah Schnapp
One of the most awaited TV shows Stranger Things season 4 is all set to release on 27th May 2022. Stranger things season 4 will pick up its plot from season 3, we can expect to see how Eleven is coping after she has lost her powers and Hopper as well, and what exactly the Soviets are now planning?
However, the official synopsis reads "It's been six months since The Battle of Starcourt, which brought terror and destruction to Hawkins. Struggling with the aftermath, our group of friends are separated for the first time – and navigating the complexities of high school hasn't made things easier. In this most vulnerable time, a new and horrifying supernatural threat surfaces, presenting a gruesome mystery, that if solved, might finally put an end to the horrors of the Upside Down."
These are all top May 2022 TV shows that you should be excited for. Do check out Top May 2022 movies if you haven't already and for more entertainment, keep following Retrology.