October, in particular, has no shortage of amazing anime ranging from the slice of life to psychological thrillers. Here's a list of top fan favorite animes which you have to add to your watch list and catch up before season 2 airs.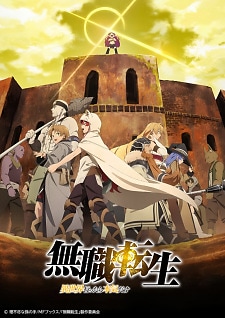 Mushoku Tensei: Isekai Ittara Honki Dasu 2nd Season
Based on a light novel series, Mushoku Tensei: Jobless Reincarnation is an ongoing series after the success of the first 8 episodes of Season 1. Thankfully, Season 2 Episode 1 is scheduled to air on 4th October 2021.
The story of the series revolves around the protagonist who has been reincarnated with the memories of his previous life intact. He is trying to navigate his new life, making new acquaintances, learning magical skills, and swordplay. It is a series filled with mystique and adventure. From being a scorned adult to reliving the experience the viewers are bound to get attached to the protagonist and watch him with keen interest as he conquers his traumatic past and works towards finding the thing he couldn't in his old life – love.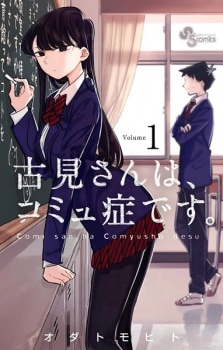 Komi-san wa, Comyushou desu
Komi Can't Communicate is a Japanese shonen-based anime adaptation, whose Season 1 is set to premiere on 7th October 2021.
It's a slice of life, romantic-comedy set in a high school. The story spins around 2 characters Shouko Komi – a popular yet reserved girl and Hitohito Tadano – an average high schoolboy. After finding out about komi's communication disorder and her inability to make friends Tandano resolves to help her reach her goal of making 100 friends.
The coming of age series has been so popular that Netflix has bought its licensing rights and would be premiering on Netflix on October 21, 2021.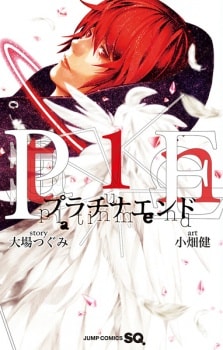 Purachina Endo
If you're into dark fantasy then Platinum End is the anime for you. Written and illustrated by the same author as death note, Platinum End surpasses Takeshi Obata's other works in the supernatural thriller genre.
The series revolves around the protagonist Mirai Kakehashi, a depressed teen living in an abusive household. After being saved from attempted suicide by an angel he is told that he is chosen to be one of the candidates to become a new god. To be able to earn the position he must defeat all other "God candidates" in a specific number of days.
This fantasy thriller series keeps the viewers at the edge of their seats while watching the protagonist be a part of the battle royale for the most power in the world.
The 24 episode series is set to premiere on 8th October 2021.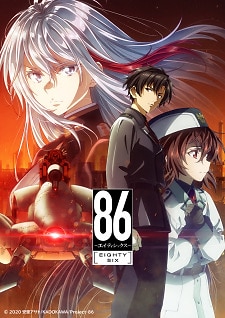 86 2nd Season
86 especially sticks out of the regular bunch with it's insane attention to detail in a mixture of 2D and 3D animation makes it so unique. The characters despite being 2D are portrayed to be so human-like with just their general demeanor ditching the very static animation style.
The anime follows a story of a war-torn city, very different from your typical war-based anime it is so fresh and brutal with a story that makes you question the reality of good and evil. The sudden escalation to a very dark perspective takes the viewer off guard.
Airing on 2nd October 2021, 86 Season 2 is sure to be one of the more open portray viewers psychological and emotional effects of war. The end of season 1 leaves the viewer with many questions and it is left quite intentionally to the viewer to interpret the underlying mystery.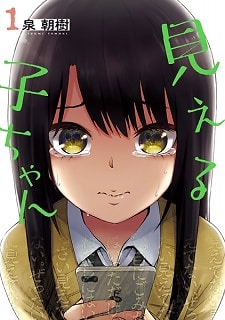 Mieruko-chan
Mieruko-chan aka "The Girl Who Can See Them" is a horror-comedy manga adapted series.
The plot of the series is centered around the protagonist Miko who is a high school student. Her life takes a turn when she suddenly starts seeing horrifying monsters. Unlike other anime with such a turn, Miko decides to carry on with her life ignoring the monsters that surround her and pretending not to notice. It perfectly blends both the horror element of seeing the supernatural and the comedic aspect of indifference.
This was all about some of the fan-favorite anime releases this month. For more anime-related news keep following Retrology.
Also Read: Top 5 worth-seeing movies set to be released in October