Valve has come up with a portable gaming device called the Steam Deck which was introduced on February 25, 2022. Like the Nintendo Switch, the Steam Deck may be used as a handheld device or hooked up to a monitor.
It is an x86-64-v3 system with built-in gaming inputs that can play every game in the Steam catalog, including Windows PC games thanks to the Linux-based Proton compatibility layer. The system is an open platform that enables users to install additional compatible games or other operating systems, such as Microsoft Windows, on the handheld device.
Owners currently have access to one of the largest launch lineups in console history thanks to the Steam Deck listing of over 2,000 playable games. Naturally, the Steam Deck isn't a console and requires a little more tinkering than one might anticipate, but Valve is continuously striving to iron out the wrinkles, and the Steam Deck supported games list is sure to expand even further.
Elden Ring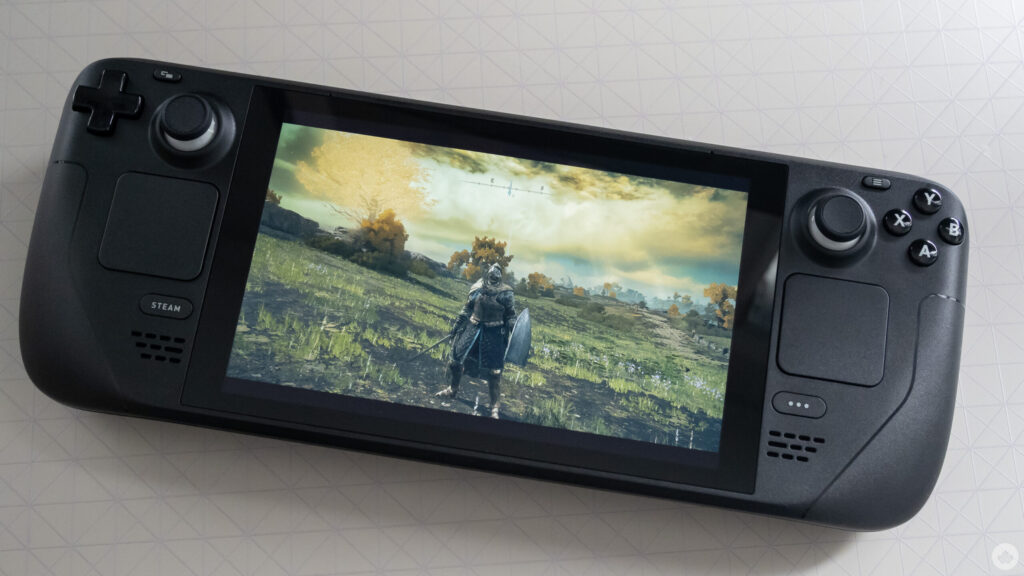 Both Valve's Steam Deck portable console/PC hybrid and the new FromSoftware game Elden Ring were released at the same time and are both widely anticipated. The best part is that if you purchased Elden Ring or any other game for your PC through Steam, you can continue playing the games on the Steam Deck without having to buy it again as long as you have an internet connection. Cloud saves also allow you to pick up where you left off, regardless of the device you last played it on.
Elden Ring was thus completely playable on the Steam Deck, but you'll have to make do with 30 frames per second. This is good, however, the game is truly intended for 60 frames per second play, and switching to 30 frames per second on the Steam Deck did make the game feel sluggish after playing it at 60 frames per second on a PC.
Having said that, Elden Ring and the Steam Deck are both still in their infancy, and future fixes for both could significantly boost performance. There were occasions when the game stutters quite a little, but that also happened on robust RTX 3090-powered PC. According to online reports, FromSoftware is working to fix this problem.
The Steam Deck will undoubtedly satisfy Elden Ring addicts who can't stop playing the game, but be realistic in your expectations because the device is still not fully bug-free.
God of War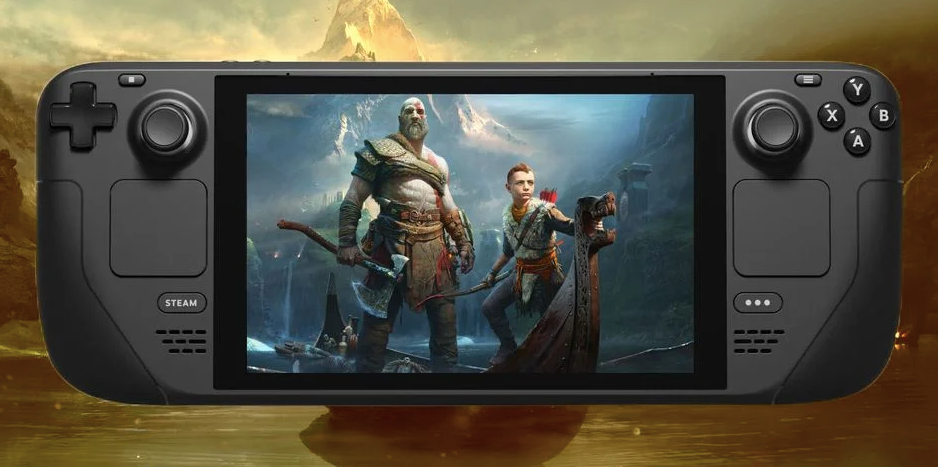 In comparison to the PlayStation versions of the game, how does God of War perform on the Steam Deck? It appears to be a bit of a mixed bag. The game renders in 4K checkerboard resolution at 60FPS on PS5 while it is running in (PS4 Pro) backward compatibility mode. Framerates much greater than that are being used by PC players to play the game.
Although players are recommended to restrict their framerate to 30FPS on Valve's portable, it appears from the Steam Deck that there is currently no acceptable way to enable the game to operate at 60 frames per second, even on the lowest settings.
However, things are different when it comes to the game's graphics, as the Steam Deck version gains from better draw distance as well as updated textures for select components. Although it must be noted that the PlayStation backward compatibility version does not fully utilize the SSD within the PS5, Valve's new platform loads the game quicker than on Sony's device.
Sekiro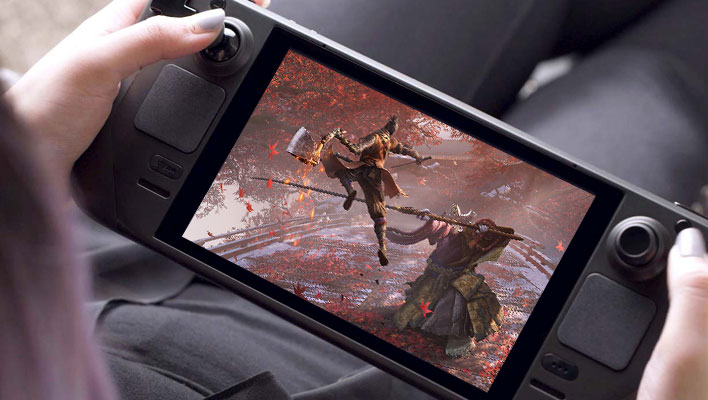 The 2019 action-adventure title Sekiro: Shadows Die Twice was created by FromSoftware and released by Activision. The plot of the game centers on Wolf, a shinobi, as he seeks vengeance against the samurai clan that attacked him and abducted his lord.
Sekiro has been one of the top games added to Steam Deck. With an overwhelming 93% majority on steam giving the game a positive review. Addition to steam deck has only added more to the already existing popularity of the game.
Doom Eternal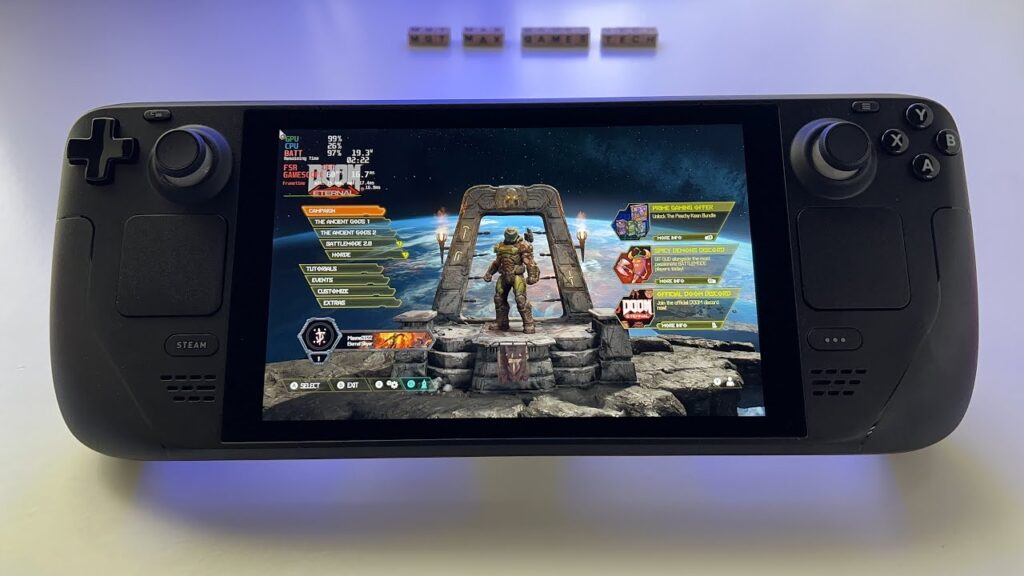 Both Doom Eternal and Deathloop released in the years 2020 and 2021 respectively are available to play on the Steam Deck. The Deck is another example of how Doom Eternal, like Doom 2016 before it, has consistently shown to perform admirably on less powerful hardware.
With all settings turned up to their highest "ultra nightmare" setting, the game maintains a constant 60 frames per second refresh rate. Doom Eternal is a great game to test the Deck's touchpad and gyro controls because it is notoriously jittery.
The main campaign averages 55 FPS when you change the quality preset to Ultra. That decreases to an average of 40 to 45 FPS when things get frenzied and fast-paced, as in The Ancient Gods. It's sufficient to mention that switching to High quality will give you a rock-solid 60 FPS. And once again, even with the 30 FPS frame limit enabled, Valve's Gamescope still delivers a fantastic experience.
Horizon Zero Dawn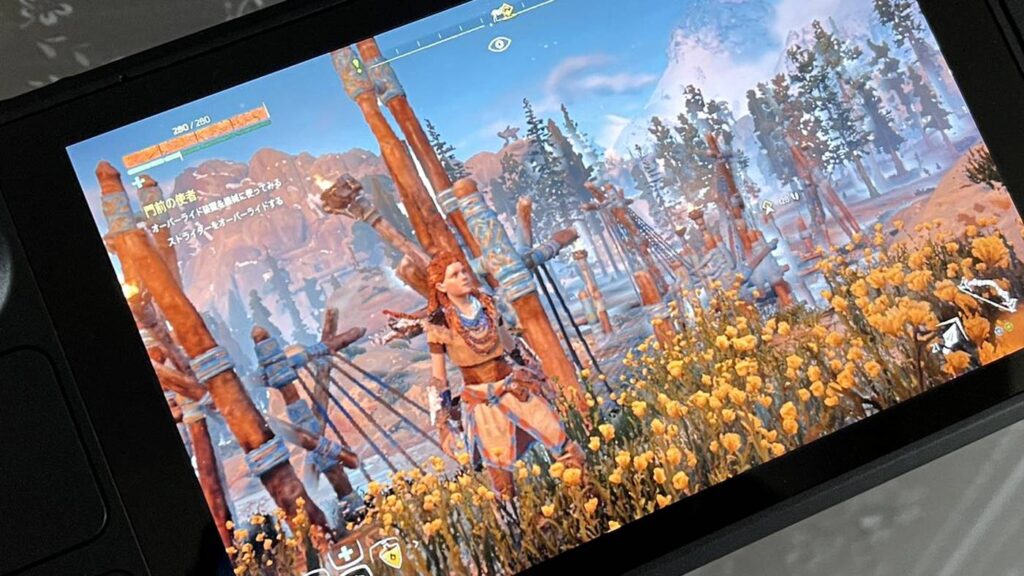 Playing a PS4 game on a handheld device is an amazing experience. The Deck is able to run the game at high graphics settings with an average frame rate of 31 frames per second, thus the aesthetics look incredible as well.
Horizon Zero Dawn's performance improved from 31 frames per second to 40 with the activation of FSR (on a balanced setting), giving the portable more headroom when playing demanding titles. There are three storage size options for the Steam Deck: 64GB, 256GB, and 512GB. Even the 256GB model that Valve provides seems insufficient for this big of a game.
Currently, the Steam software consumes about 11GB of memory, and when titles like Horizon Zero Dawn consume a huge 73GB of space, you'll quickly run out of space on the SSD.
With Horizon Zero Dawn you can only play it for an hour before needing to put in the charger when playing at extreme graphics settings and maximum brightness. It is concerning because a gaming portable that can only last an hour isn't really useful for extended trips.
Hitman 3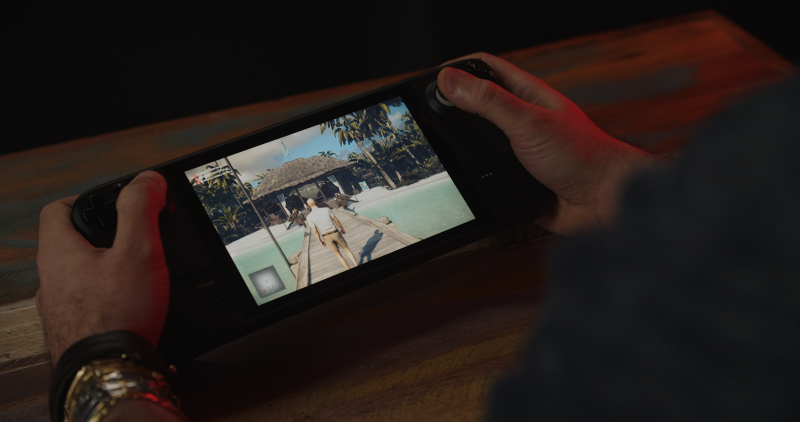 Given how well Hitman 3 performs on other devices, it ought to function just as well on the Steam Deck. It runs really smoothly, suggesting that IO actually did a decent job of initially optimizing the game from a technical standpoint. No significant stuttering has been reported for this game, unlike HITMAN 2. It also demonstrates how far Proton has advanced in just a few years to reach this level of excellence.
If you haven't played the series before, you'll find it to be very enjoyable. Each stage is a sizable sandbox where you can approach this quest in any way you see fit. However, as HITMAN is a stealth-based game, you won't be using a powerful weapon quickly very often (or at all). Obtain information, listen in on conversations, and approach targets cautiously in order to eventually take them out.
Depending on how intricately you want to eliminate people, some missions can take hours to complete. HITMAN 3, like its predecessors, requires you to be online, so keep that in mind. There is an offline single-player mode, however, it has very few features.
That is all for how these newly added editions to steam deck games will work on the handheld device. For more guides on all of the games individually check out Retrology!