If you're playing Stray, you're probably wondering how to acquire energy drinks and where to get them. Well, the bigger question should be what is a vending machine doing in a world of robots but that's another debate. The solution to getting energy drinks is vending machines. And, to save you time looking for them, we've listed all of the Stray Energy Drink locations right here.
Energy drinks are basically needed to trade them with Azooz, a street vendor who gives you items in exchange it these drinks. There are total of four energy drinks that you can collect and all go to Azooz.
One energy drink is needed to get a Music sheet. The three left are exchanged with ancient relic. Lets get into their locations.
Stray Energy Drink Location # 1
The easiest one to find as you've passed through this place before. The first Energy Drink vending machine is positioned just across from the musician Morusque.
Also, you initially saw the Guardian with a crimson robe near this location which makes it easier to locate it.
Just run opposite to the Guardian and you will reach the stairs and the vending machine is down from there.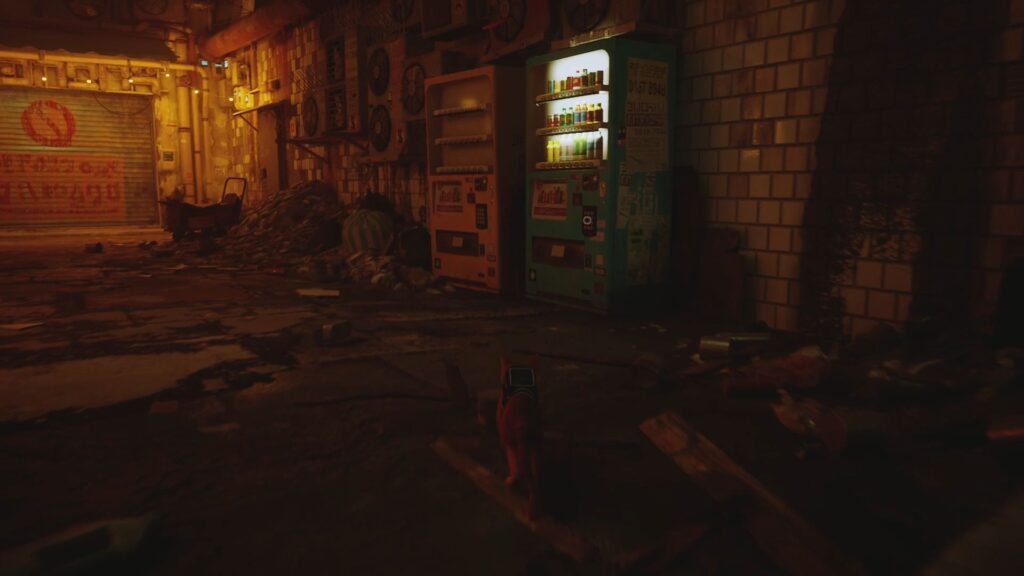 Stray Energy Drink Location # 2
Turn right in the field after entering the laundry. The laundry can be found after a narrow staircase which would be half closed with metal door.
The sign RIP Humans sits on the wall in big spray painted logo. To the left of it is an Energy Drink vending machine in white.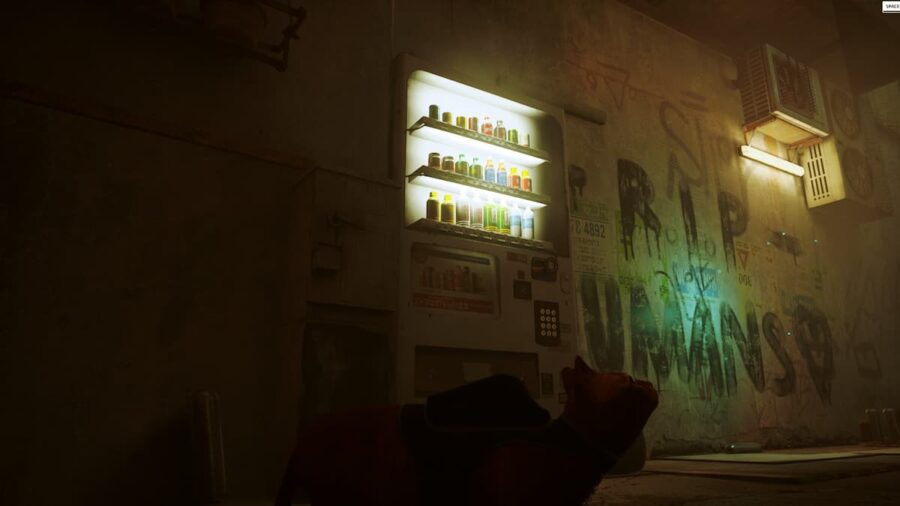 Stray Energy Drink Location # 3
Head all over the planks to the rooftop with a mattress and bottles from the bucket lift that takes you up to Momo's residence.
Depending on when you locate it, there could be a robot sleeping there. It could be a good clue if you find it. If not, you can still locate the next items.
You'll discover another rooftop with a couch and TV, so descend and to the left to find another vending machine.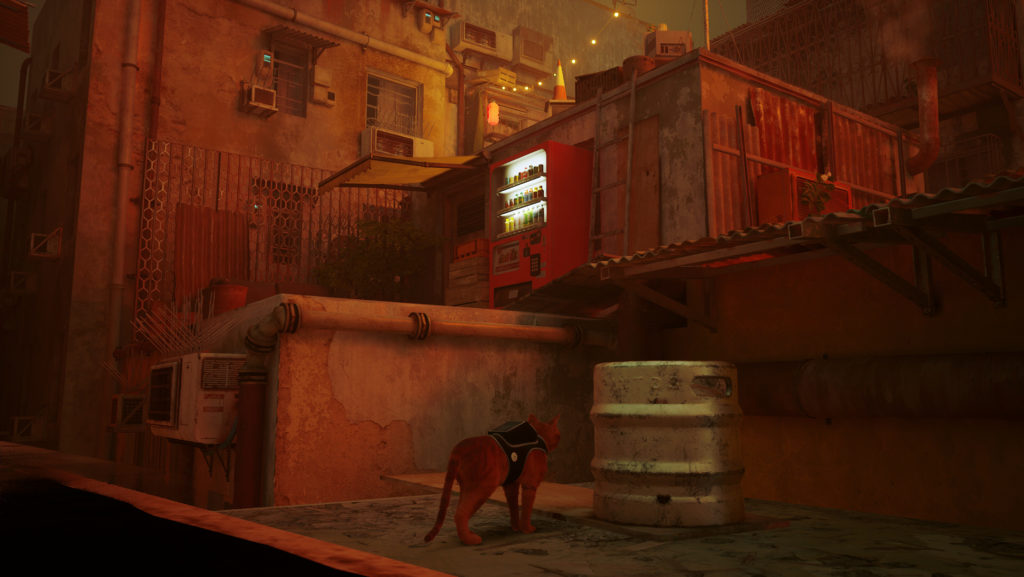 Stray Energy Drink Location # 4
The fourth vending machine is located straight underneath the second (red) vending machine location. This is the most difficult to find as its hidden in a constricted area.
Look for the piece of wood with the paint can on it, then hop down to find the vending machine.
You can also go from the Grandma's Clothing side and climb the ventilation boxes. It is nicely disguised behind a variety railings, slabs and balcony of multiple houses.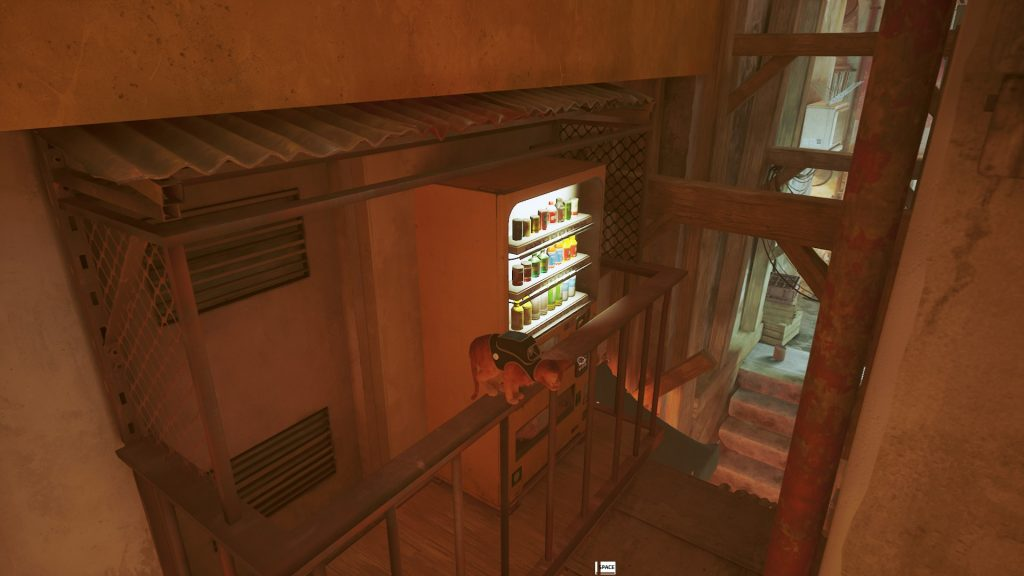 And we're done with all Stray Energy Drink Locations and their respective vending machines. Good Luck!