Nornir Chests, also known as rune chests, are some of the best rewards in God of War Ragnarök, increasing Kratos' health and Rage in exchange for finding Apples of Idunn and Horns of the Blood Meads. This guide describes where to find and solve the puzzles to open this Nornir Chest in The Abandoned Village region in God of War Ragnarök.
Location of Nornir Chest Puzzle – The Abandoned Village
The Nornir Chest of Abandoned Village is located in the northwestern part of the area and can be reached by ascending the village's northern cliffs.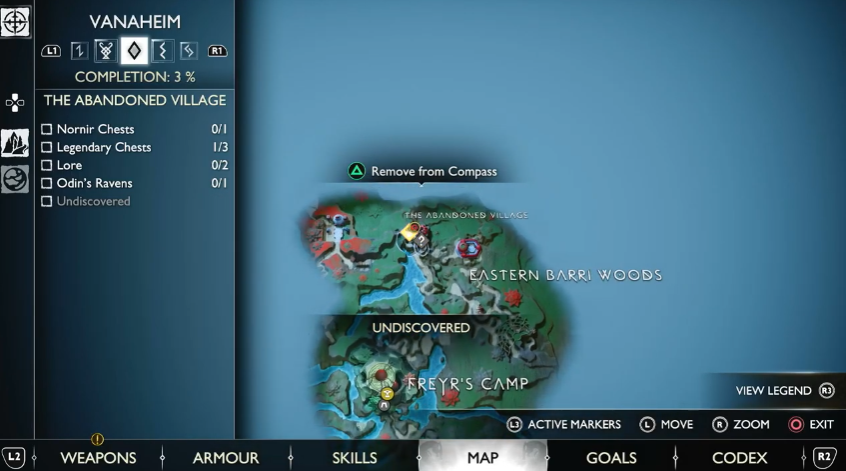 This Nornir Chest may be discovered near the wooden bridge with the two cranes, one with a grappling point and the other carrying a swinging fire bucket which is used to light Hel's Bramble.
Each Nornir Chest has a unique riddle comprising three rune symbols that must be solved to unlock it and claim its treasure. This is a torch-lighting rune puzzle, which generally requires you to use your Chaos Blades to light all three torches to unlock the chest.
Solution to Nornir Chest Puzzle – The Abandoned Village
You have to hit the targets to move the crane and adjust them according to top the requirement of lighting the fire or the need to grapple. You'll have to use the axe to attack the targets to move the crane.
To begin, use the Blades of Chaos to release the fire bucket from the Hel's Bramble, then loop around and rotate the crane to pull the fire bucket into the Hel's Bramble blocking the other side of the wooden bridge.
After that, rotate the crane such that you may cross the bridge using the grappling point. Make a U-Turn to the right on the other side to find the Nornir Chest under the bridge.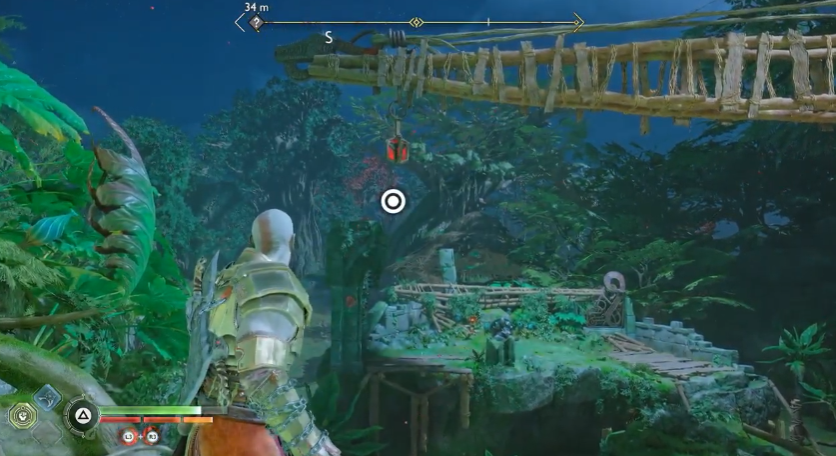 The torch of the first Rune is just across from the Nornir Chest and may be reached with the Blades of Chaos. The other two, on the other hand, are not there and must be struck with the crane's fire bucket later.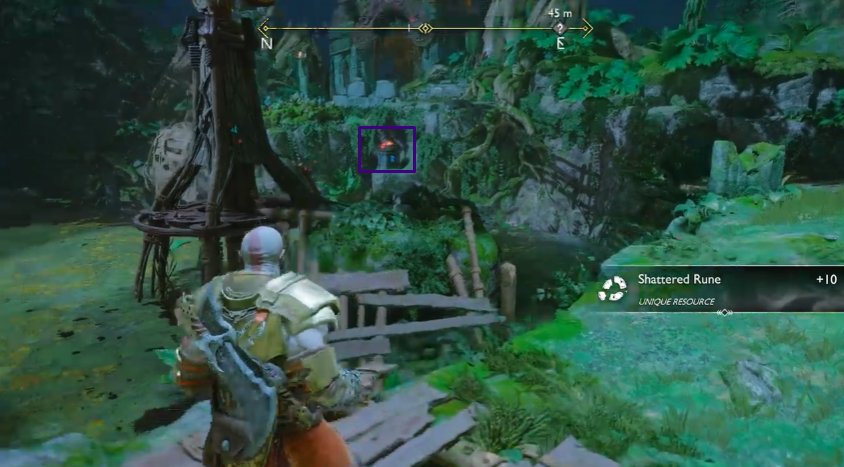 Continue back to the bridge and head east to the other side: the second Rune can be seen on the rock wall to the right of the bridge. Grapple across, then turn the crane clockwise once to bring the fire bucket closer to you. Then, with the Blades of Chaos, pull it left to light the torch.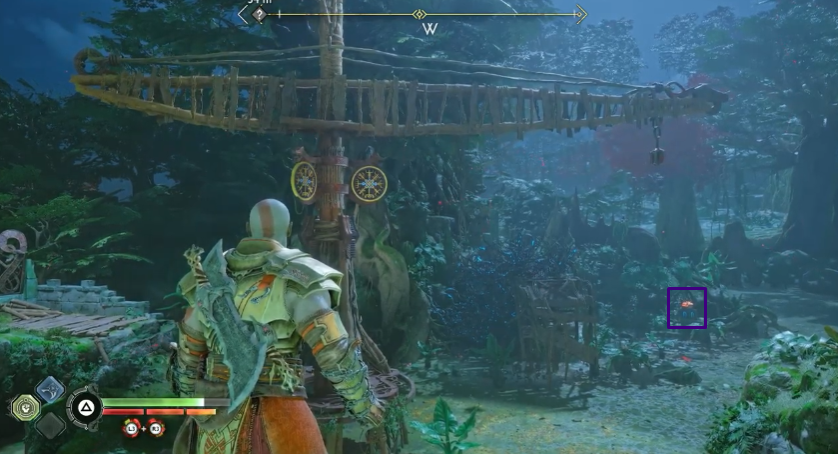 Looking back across the bridge, the third Rune's torch can be seen between several tree roots to the left. Turn the crane anti-clockwise once more, securing the fire bucket and letting you grapple back over. Pull the fire bucket with the Blades and light the last torch.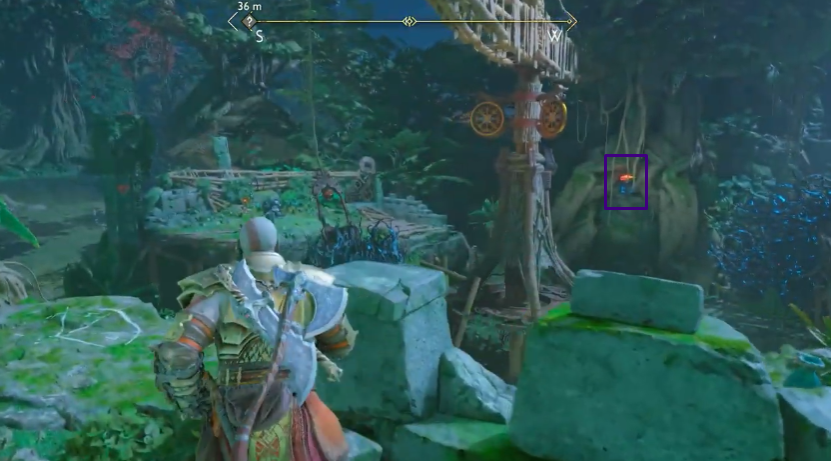 Once done, the Nornir Chest will be unlocked!
Enjoy the reward from the Nornir Chest from The Abandoned Village in God of War Ragnarök. Check out God of War Ragnorak Temple of Light Shield Statue Puzzle if you want help in that too.