Who doesn't want to be rich in the game so it can help you explore the whole universe with ease? We can help you with that for Slime Rancher 2. While some ways are simple and can be obtained early on by selling easy slimes, like Pink and Cotton slimes, you should concentrate on selling high-value ones to make a lot of money. One of these high-profit ones is Ringtail Slimes which are one of the most valuable items. Here's how in Slime Rancher 2 you can catch Ringtail Slimes along with their location and basic information to guide you through.
Location of Ringtail Slimes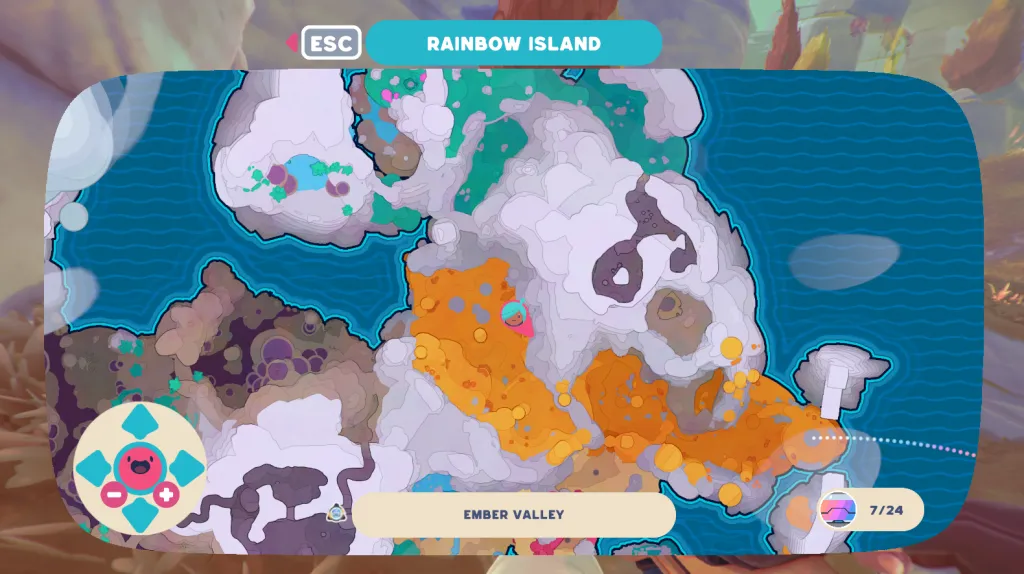 To get Ringtail Slimes in Slime Rancher 2, you must visit the Ember Valley area to locate Ringtail Slimes. Ringtail Slimes can be found anywhere in this area because he doesn't have a set spawn site.
They are believed to turn into statues in the morning and free at night. And when they are free, they are harder to catch. In other words, when they're active, they're very, very difficult to see, let alone capture. They do, however, turn to stone as soon as the sun rises.
Essentially you have to wait for the Ringtail Slimes to become statues, in the morning, in order to collect and find them. That is the only accurate technique to determine where they are. But if you still choose to go looking during the day, we suggest that you travel to caves or other dim areas. Ringtail slimes enjoy hiding in shadowy or dim spaces.
What are Ringtail Slimes?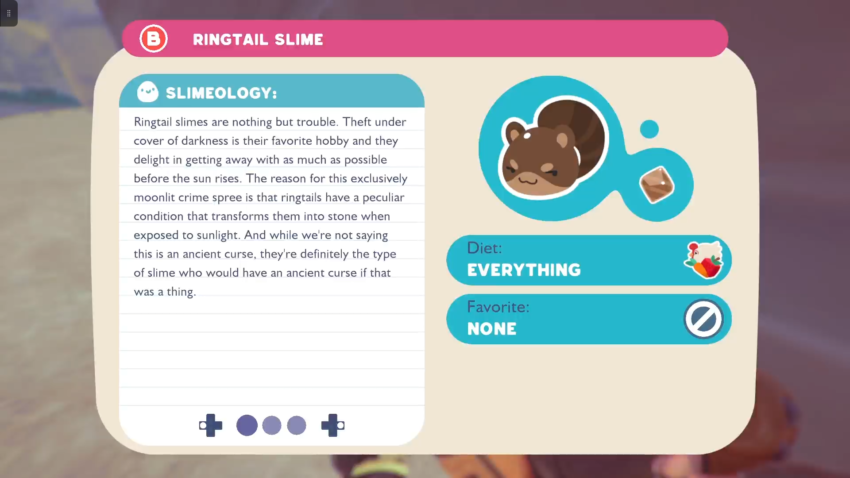 Ringtail Slimes are based on a mythical creature from Japanese folklore called Tanuki. This creature hides in the morning and only comes out at night to cause chaos which is what Ringtail slime also does.
The dietary habits of the Ringtail are both a benefit and a misfortune. They are omnivorous, which means they will happily consume any kind of food, which is wonderful news. The bad news is that even when they are full, they will continue to devour anything in their line of sight. The plus point is that you can save food in the morning as they are stone at that time.
Ringtail Slimes do not stop eating as long as the food is available, but they only start producing plorts when they are hungry. As a result, you must be very careful when feeding them because a lot of food may be lost.
That was all the information you need to know about Slime Rancher 2 Ringtail Slimes. If you're looking for radiant ore on Slime Rancher 2, we have you covered. There would be more updates soon so keep following our guides section.