Slime Rancher 2 takes you on a ride across the land of slimes. Uncover new fun locations as you come across different kinds of wiggly slimes. This indie first-person action RPG keeps its players engrossed by sending them off on quirky adventures every now and then.
One of these fun adventures you will set out on in the game will be to find Map Data Nodes. These are small holograms you can interact with to clear the map fog you will come across if you open your maps.
Some of the areas on the map seem to be hiding map nodes in them but as there is no clear indication on the map leading you to their location, you will have to walk around and surf places to find these in order to activate them.
Finding these can get taxing especially if you have no idea where to look so we have a complete guide for Slime Rancher 2 all map data node locations:
Rainbow Fields Nodes
This cotton candy-colored region houses two of the initial nodes you can find.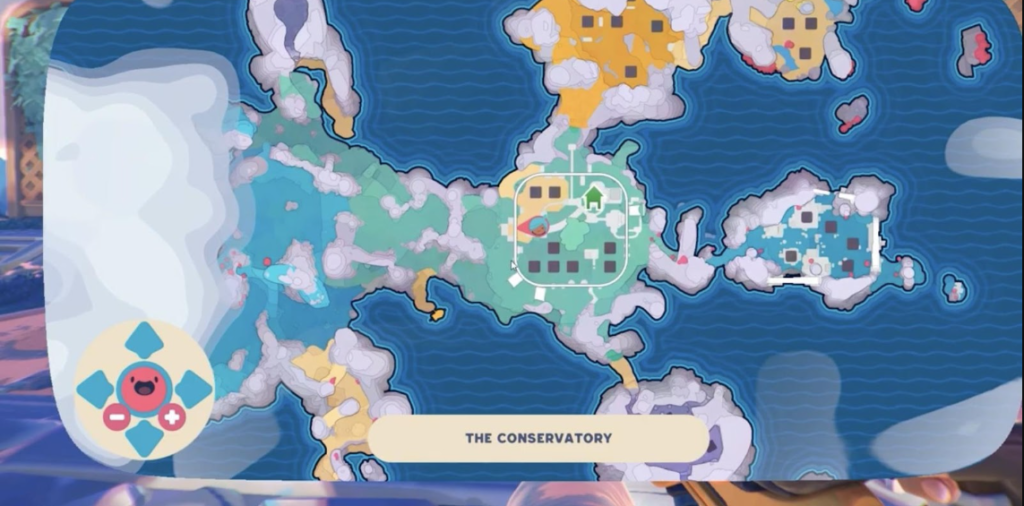 Node 1/8
Head west just out of the conservatory past the fields of pink and cotton slimes. You will come across a large archway, cross it and keep moving forward until you see the node in between two large boulders near the Cotton Gordo's spawn area. Activate it.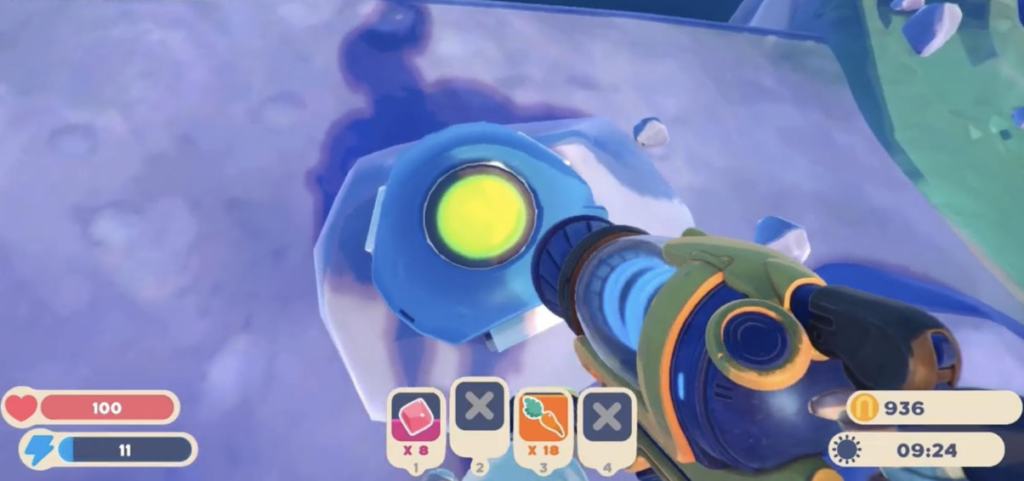 Node 2/8
From the location of the last node, head west until you reach the Refinery Transfer node. Continue moving north till you get a large ramp circling west and south. Go up the ramp and move forward. The node will be in front of you.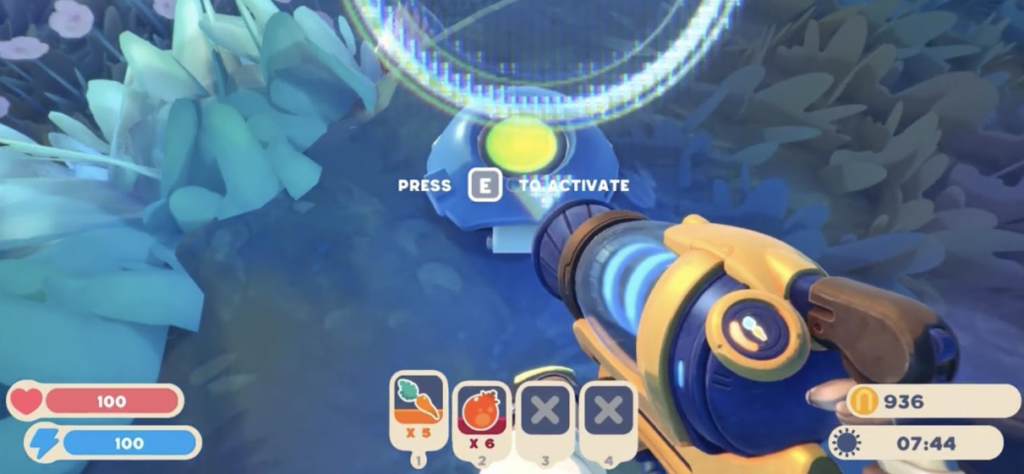 Ember Valley
This valley hides within itself 3 nodes you've yet to get your hands on.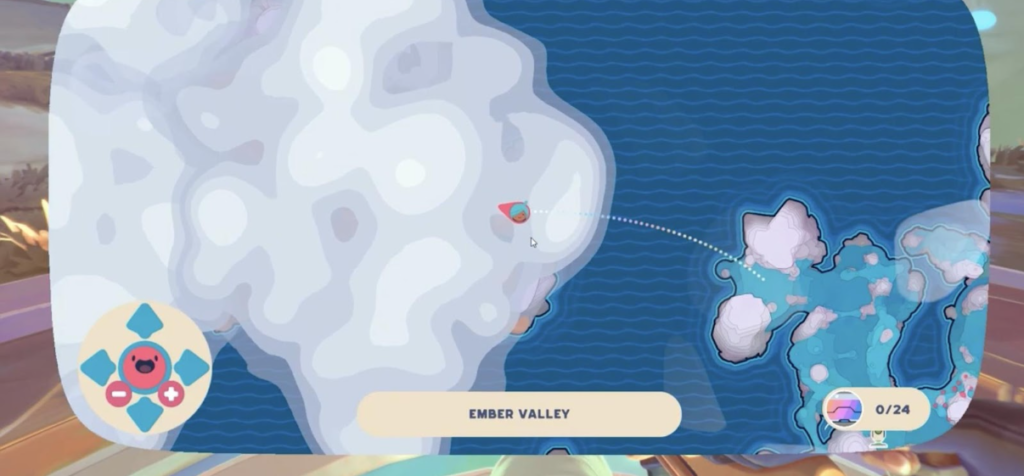 Node 3/8
Teleport yourself from Rainbow Fields to Ember Valley. Now head west until you reach a large ramp that will lead you towards the southwest. Climb this ramp
till you come across a ledge with a seashell carving engraved into the side of a mountain. The node is located on this ledge. You can stand next to a nearby water spout so it can lead you there.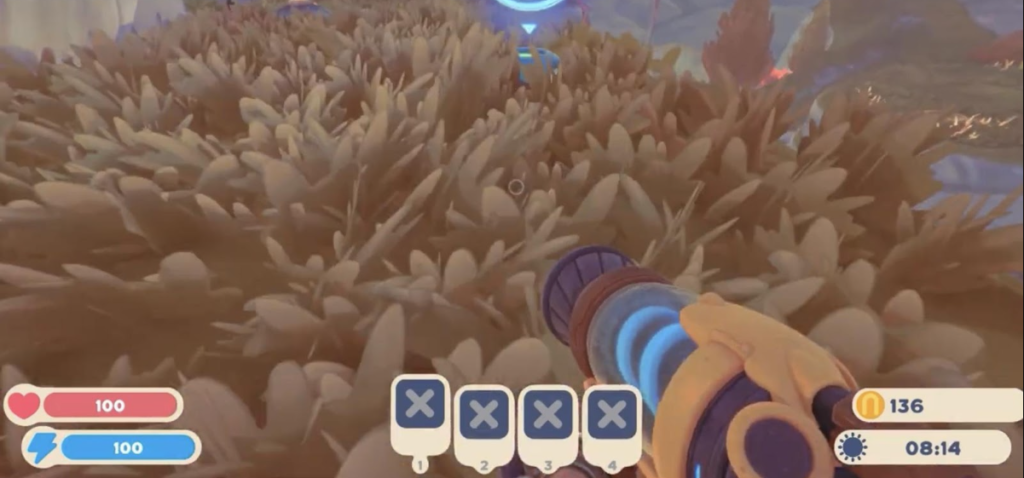 Node 4/8
Keep moving forward from the last node location until you get to a tunnel. Cross it and you will be exposed to a green light that will lead you to a field full of purple slimes and water spouts, use these to get to the node.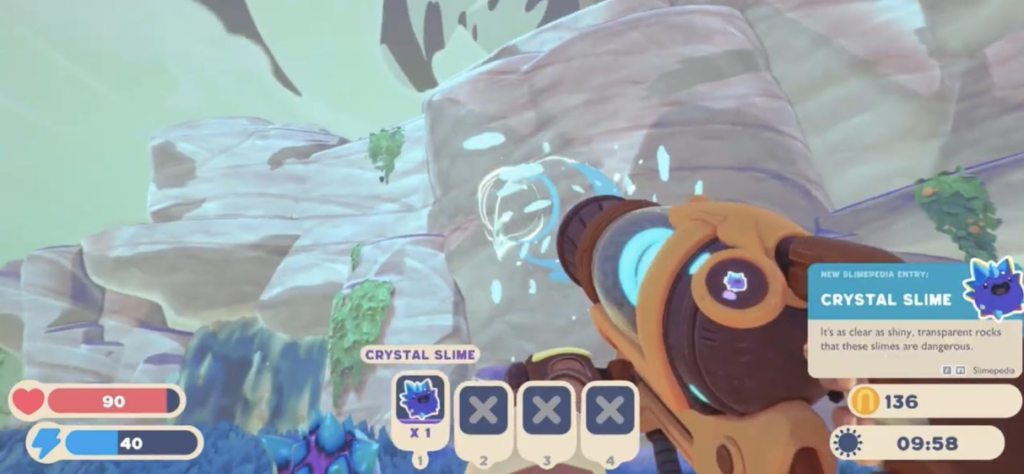 Node 5/8
Keep hopping through the cliffs using water spouts and you will be met with feral slimes. These are large red slimes that won't hinder your path. Ignore these and keep moving. Use a spout again and collect the boom slimes in your path. You will spot the node at a cliff. Jump towards it and activate it.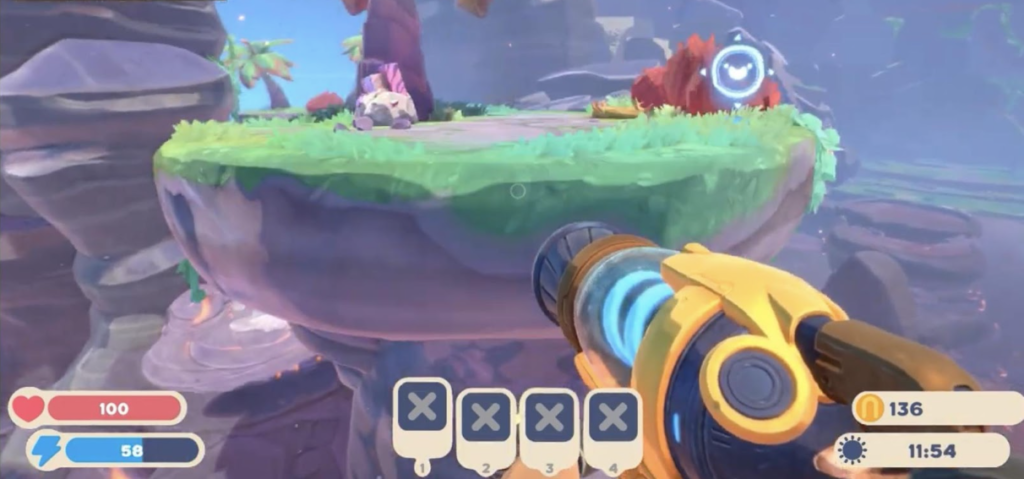 Starlight Strand Zone
This magical land is where you will find your last nodes and end the adventure.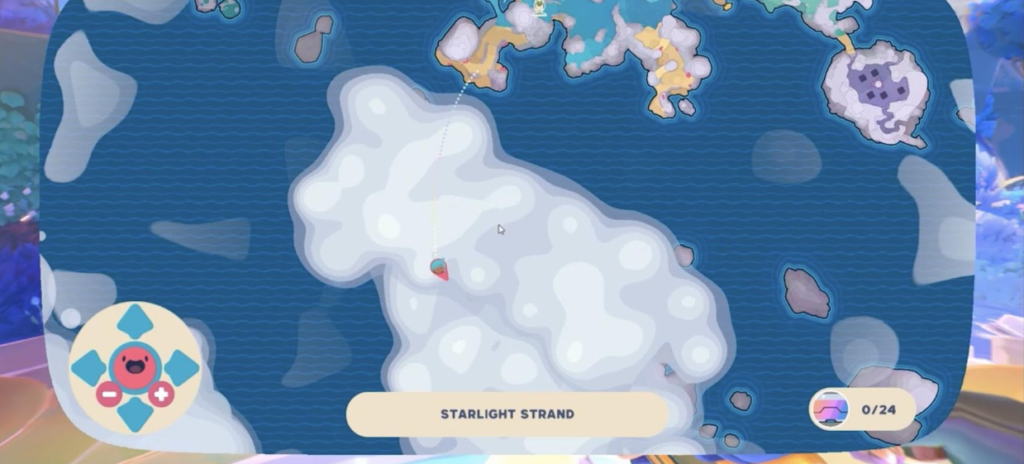 Node 6/8
Teleport yourself to Starlight Strands. This is an enchanted region with bluish hues. Keep moving on your path across the hills and you will soon come across a node. Activate it and move on.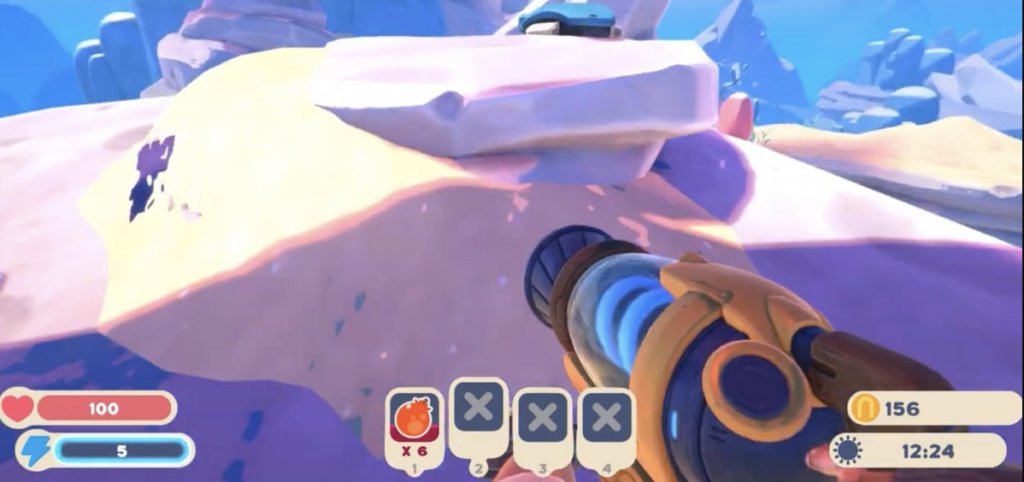 Node 7/8
From the last node location, take a leap from the cliff and you will end up on the purple fields with yellow quirky little creatures Hen Hen jumping about. You will also see Angler slimes here. Jump on a few cliffs till you spot the node. Now take a large leap toward it and activate it.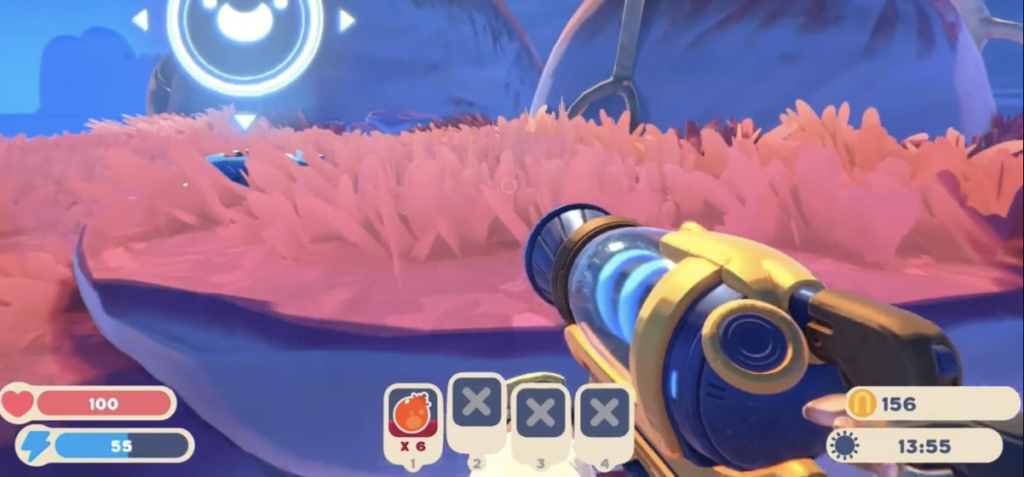 Node 8/8
Hop from cliff to cliff past the Hen Hens. Now stay on your path till you spot the last node on a hill. Jump towards it and you're done!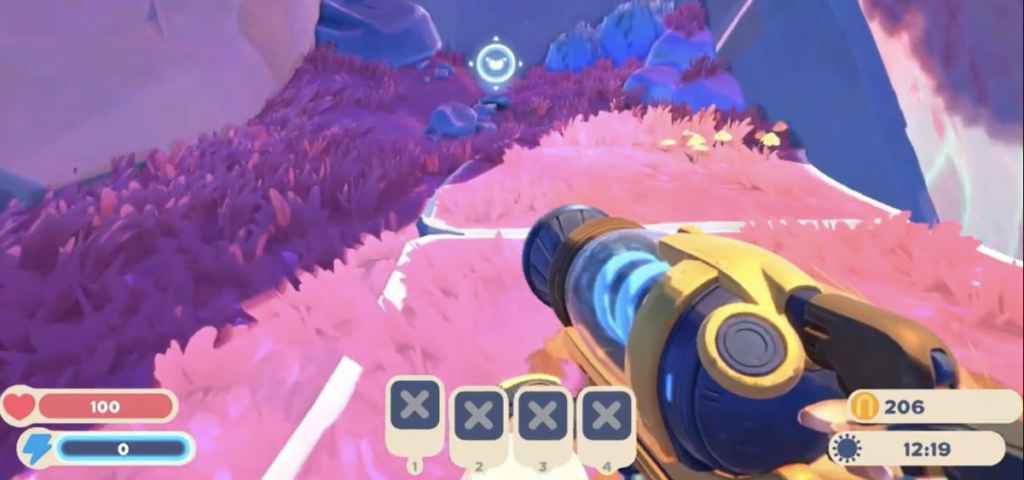 This was all about the Slime Rancher 2 Map Data Node locations. To know about Slime Rancher 2 Radiant Ore Locations or for more Guides, keep following Retrology.