Marvel's She-Hulk is a new series that started on 18th August 2022. The first episode is now out and can be streamed exclusively on Disney+. However, She-Hulk is review bombed on IMDb as critics show their dislike for the show before the show airs.
The story follows Jennifer Walters, a single attorney who is in her thirties. Following an accident, Jennifer receives super powers, she gains the ability to turn into an over 6-foot tall She-Hulk. The series is created by the same person who worked on Rick and Morty, Silicon Valley, and Star Wars: Detours, Jessica Gao.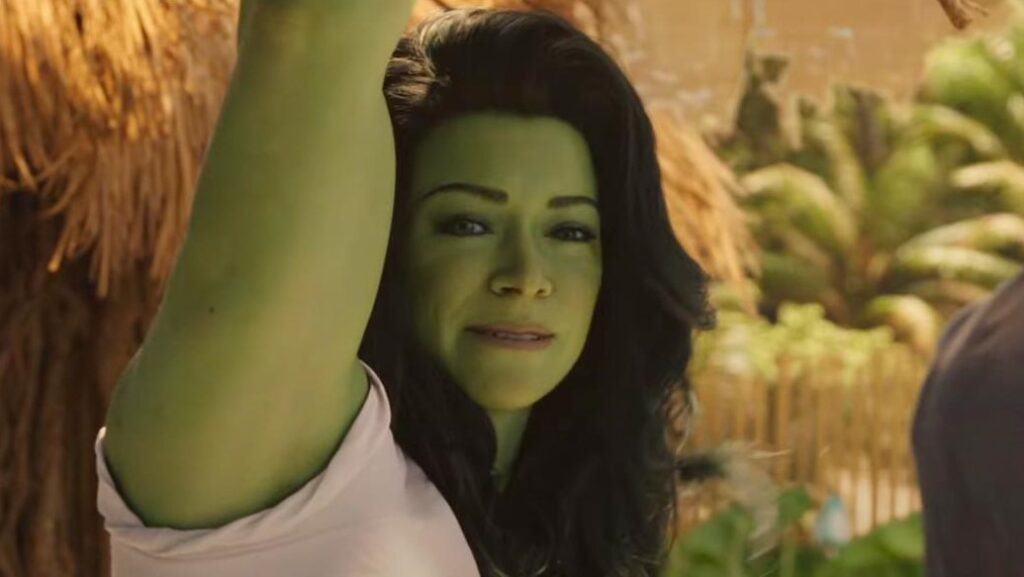 A few months ago, She-Hulk was teased in quite a few Marvel products on Amazon. Even though the show did not have any official visuals or trailers then, it received a lot of criticism. And not too long ago, like other recent shows on Disney+, She-Hulk was review bombed on IMDb.
Shows like Ms. Marvel, Obi-wan Kenobi, Eternals, and even the movie Lightyear faced a lot of backlash on their release and were review bombed. What's worse is that no one had actually watched the show before giving the ratings.
A lot of people showed their distaste at this action and gave the show 10 stars just to not mislead anyone who'd want to watch it. A reviewer wrote:
"Please Don't give negative reviews it is not released yet. I'm giving 10 stars to counter negative reviews of 163 people without even watching the shows yet to be released. I will change my ratings after Viewing."
Meanwhile, some critics watched the show and shared their reasons for rating the show low. A reviewer posted:
Hire some writers that don't suck. You had an amazing lead actress (Orphan Black) so clearly this dumpster fire is due to bad writing/directing. It's simply Bizarre how bad Disney is doing with the MCU now. Also the whole, she can do anything the Hulk can do, but better? Give me a break. The sad truth here is, you can stop just hating on men. You don't have to tear down male character to uplift female ones. This is something you should have learned in High School writing of all places.
On the other hand, some people really enjoyed the light-hearted comedy brought by the show. This reviewer shares the enjoyment the experienced watching it:
This show, although better-suited for some fans than for others, will be sure to deliver on its easy-going, lighthearted premise, and with fantastic performances, passable visual effects, and strong showrunning, will leave you wanting more than just 6 episodes.
She-Hulk is currently sitting at 5.8/10, with about 4000 people giving it a 10 and about 3000 people giving it a 3000. The stats as of today are shown below: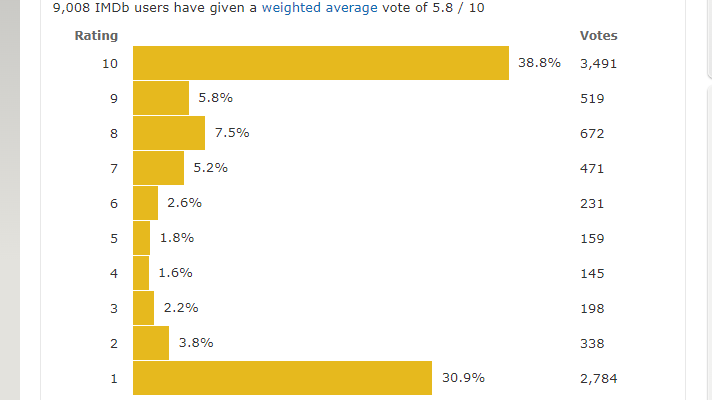 That's all for She-Hulk getting review bombed. Additionally, you can check out this explanation of "Magnus Opus" in I am Groot. For more entertainment news, stay tuned to Retrology.