With the Resident Evil 2 remake, there are many new puzzles and codes you'll need to unlock to progress through the game. Some of these may be easy to pass through if you find the hints but some aren't. To help you guide through all of them, here are Resident Evil 2 safe and locker codes for all the ones present in the game.
Resident Evil 2 First Locker Puzzle
One of the first locks you'll come across is in the West Office, where a "Welcome Leon" sign hangs. Leon's desk is located in this room and is secured with two locks. To access it, enter the first letter of each of your potential coworkers' first names.
Look at the sets of three desks on each side of Leon's workstation to figure this out. On one side, you'll see name plates for two people. Marvin Branagh and Rita Phillips. The third one would be on the ground covered in blood. There you'll be able to make out the name George Scott. This is a clue so take the first letters of all their names, M R and G and this will be the code. Enter the combination MRG on the right side lock of the desk.
On the other side, you'll find three name plates and similarly, they'll spell out to form the word NED. Put this in the desk for the left side lock. The desk would finally open itself.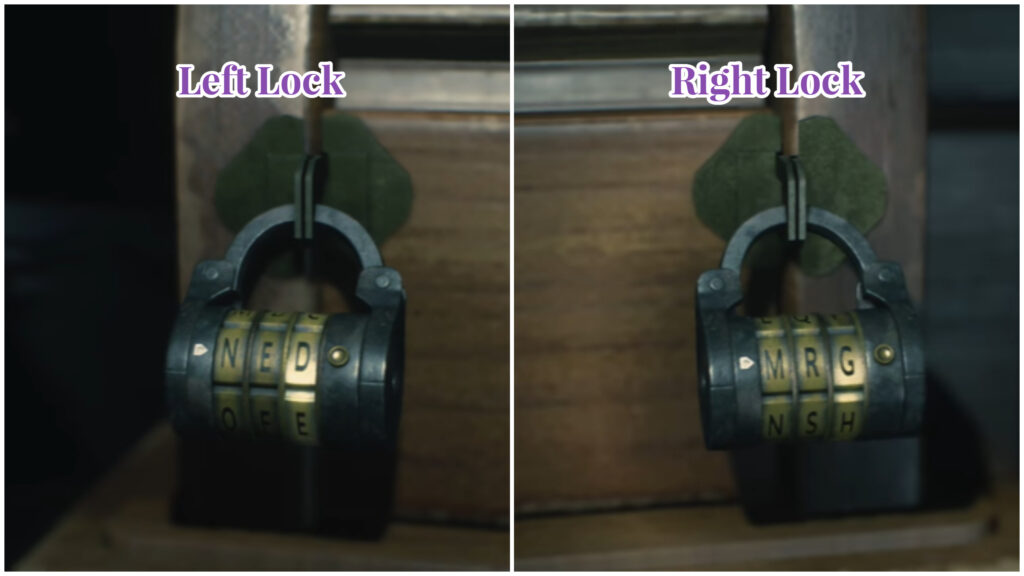 By unlocking Leon's desk, you can obtain an extended magazine for Leon's handgun or a rapid reloader for Claire's revolver.
Other Locker Codes
| | | |
| --- | --- | --- |
| Location | Code | Reward |
| Locker on 3rd Floor | DCM | Ammunition |
| Shower Room Locker on 2nd Floor | CAP | Ammunition |
| Upper Sewer Control Room Locker | SZF | Ammunition |
Resident Evil 2 Remake: Safe Codes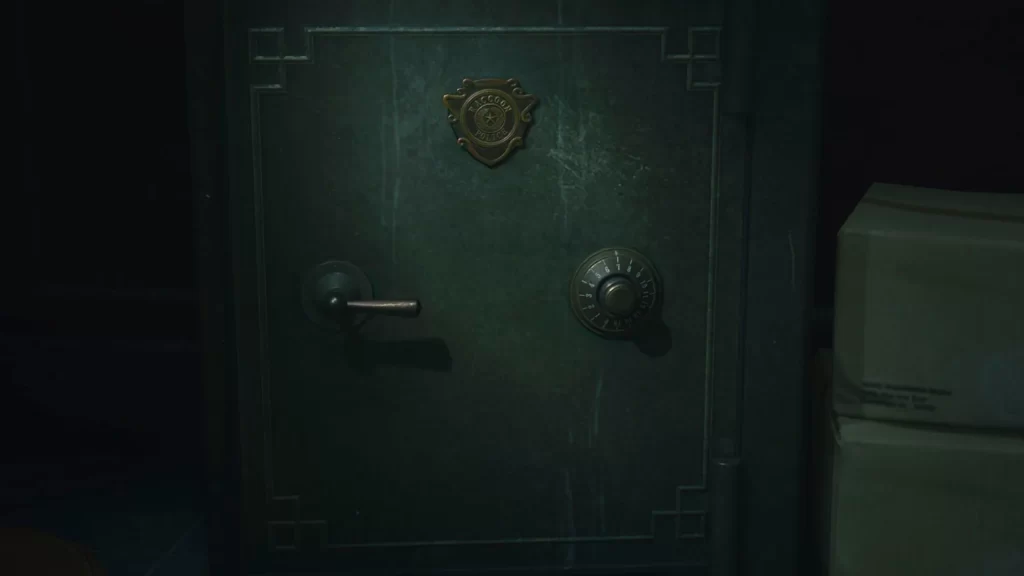 | | | |
| --- | --- | --- |
| Location | Code | Reward |
| West Office, 1st Floor Safe Combination | Left 9, Right 15, Left 7 | Hip Pouch |
| East Wing Waiting Room Safe Combination | Left 6, Right 2, Left 11 | Muzzle Brake (Leon)Extended Mag (Claire) |
| Treatment Pool Room Safe Combination | Left 2, Right 12, Left 8 | Shotgun Stock (Leon)Hip Pouch (Claire) |
Portable Safe Codes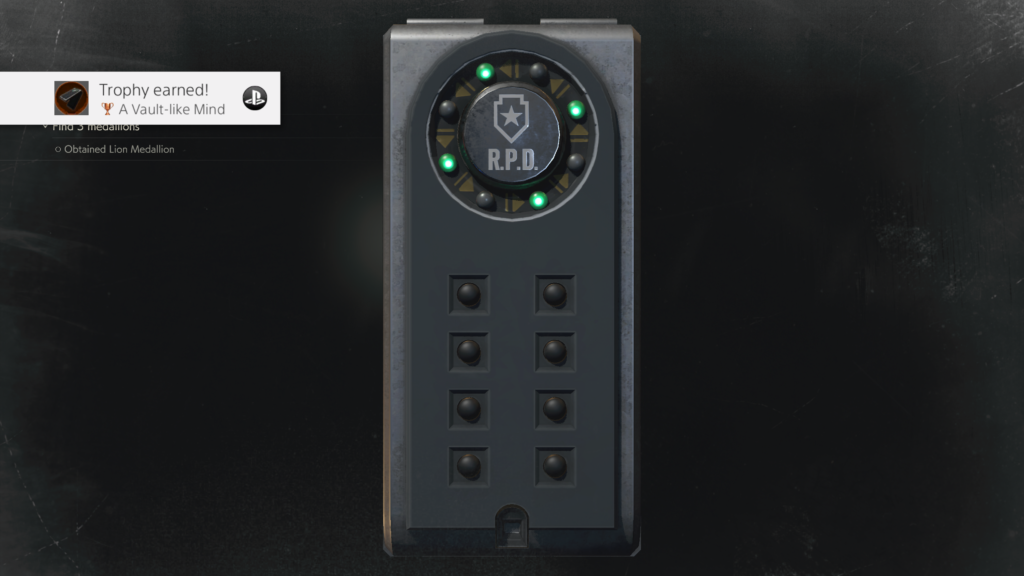 For these portable devices, there are no universal codes for portable safes. Each one is randomized and different for every player which decides to unlock these. They are not hard so you can figure it out pretty easily. Although this will test your patience, you need to stay calm and keep in mind the sequence as you start pressing the buttons.

Each button illuminates a green light on the dial, and the goal is to push each button counterclockwise. You can begin with any button, but you must complete a complete circle in order. The simplest and easiest approach to achieve this is to select any button and begin pressing keys to determine the next one in the sequence.
Mark buttons with numbers so you can remember the sequence well. Continue repeating this until you can complete a full rotation without clicking the wrong button, at which point the safe will open
| | |
| --- | --- |
| | |
| Playthrough A | Shower Room locker Portable SafeLinen Room Portable Safe |
| Playthrough B | Portable Safe Interrogation RoomLinen Room Portable Safe |
Unlocking these will provide you with more keys for the keypad in the Safety Deposit Room, allowing you to obtain a Hip Pouch and a slew of consumables.
That's all for the Resident Evil 2 safe codes. If you want to know about more guides for this game, check out the gaming and guides section on our side Retrology.