Bringing back the classic legendary Pokemon in Pokemon Scarlet & Violet is really fun. Having these fantastical legends from Gen I is amazing to have for battles. Like many Pokemon, Slowking can also evolve. Pokemon Scarlet and Violet evolve Slowpoke guide will help to find where Slowking is and how to evolve it.
Location of Slowpoke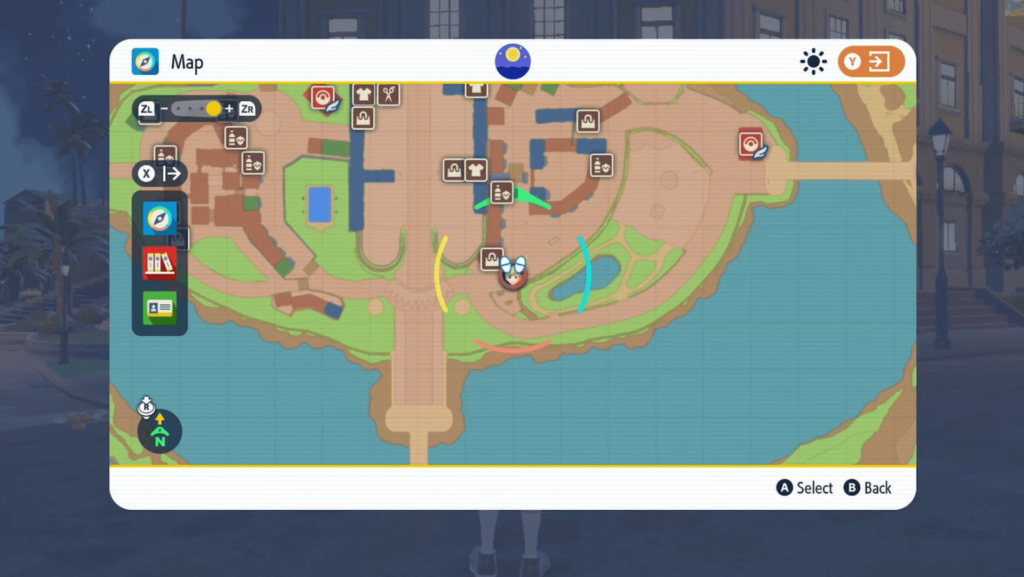 This Water and Psychic-type Pokemon is one of the Gen I Pokemons that will surely be on your favorite list. Here, you can add this pokemon to your Pokedex after evolution. As a true fan of Pokemon, you should know that you can evolve them in versions. Some can evolve up to one version and some can evolve up to a few versions. Here are some of the locations where you can find Slowpoke.
Casseroya Lake
East Province (Area One)
East Province (Area Two)
South Province (Area Five)
West Province (Area Two)
Slowpoke Evolution
Slowpoke evolves to Slowbro first and then to Slowking. But in Pokemon Scarlet and Violet, you can directly upgrade or evolve the Pokemon to the Slowking. For this, you need to acquire a King's Rock first. You can easily purchase it from Delibird Presents. Delibird Presents is a purchase store in-game for the players to make purchases for the evolution of Pokemons.
For the King's Rock, you have to spend 10,000 Pokemon Dollars for it. It is quite expensive but if it's required then I would recommend you purchase it. It will be essential for evolution as on the launch of the game Politoad wasn't available to get the item. Once you have the King's Rock, all you need to do is hold and trade it.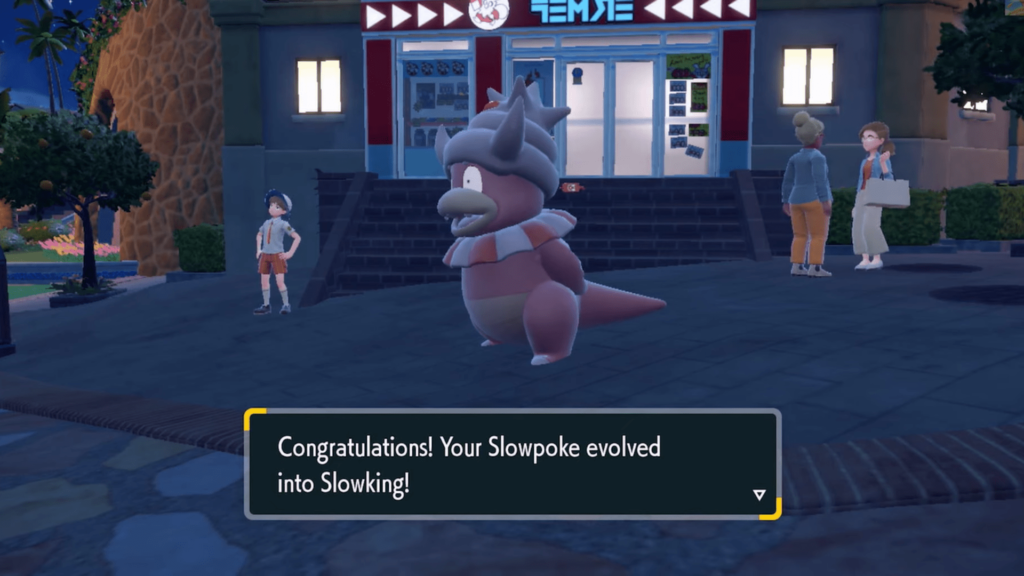 Next, make Slowpoke hold it and trade it with any of your friends that will cause it to evolve. Now, trade it back with your friend. This a good reminder that you can evolve Slowpoke to Slowking at a level but if you have raised your level to 39, then Slowpoke will automatically evolve to Slowbro. Slowpoke is weak at Bug, Dark, Electric, Ghost, and Grass moves but is the King of Water and Psychic-type Pokemons.
Here is all the detail that you need to know about Slowpoke. Pokemon Scarlet and Violet evolve Slowpoke s the complete guide for the players that will help you know it better. If you're interested more in Pokemon, then check the Pokemon Scarlet and Violet archive for guides and solutions.