Pokemon Brilliant Diamond and Shining Pearl game is another adventure for Pokemon lovers. This multiplayer game allows catching Pokemons. And many other adventures too. Here, we will guide you through the Pokemon BDSP nicknames and how to change their names.
Pokemon BDSP: Nicknames
Pokemon have their default names. As players, you can change them but here are certain rules to it. Firstly, you can customize your Pokemon name by talking to a Name Rater. And if you didn't know where you can find the Name Rater, then don't worry. Read below.
Name Rater Location
The Name Rater will be in Eterna City. Once you reach the city, move to the south and head to Pokemart. You can easily locate it as it is a blue shop with a Pokeball symbol on it. Move to its right and you can see the Eterna Condominiums. Go to the first floor and you will see a lobby with a sitting area.
The Name Rater will be a senior gentleman who will be sitting at the lower table. You can start a conversation with him. And then you can change the default name of your mini companion. Show him the Pokemon of which you want to customize the name.
How to Change the Nicknames of Pokemon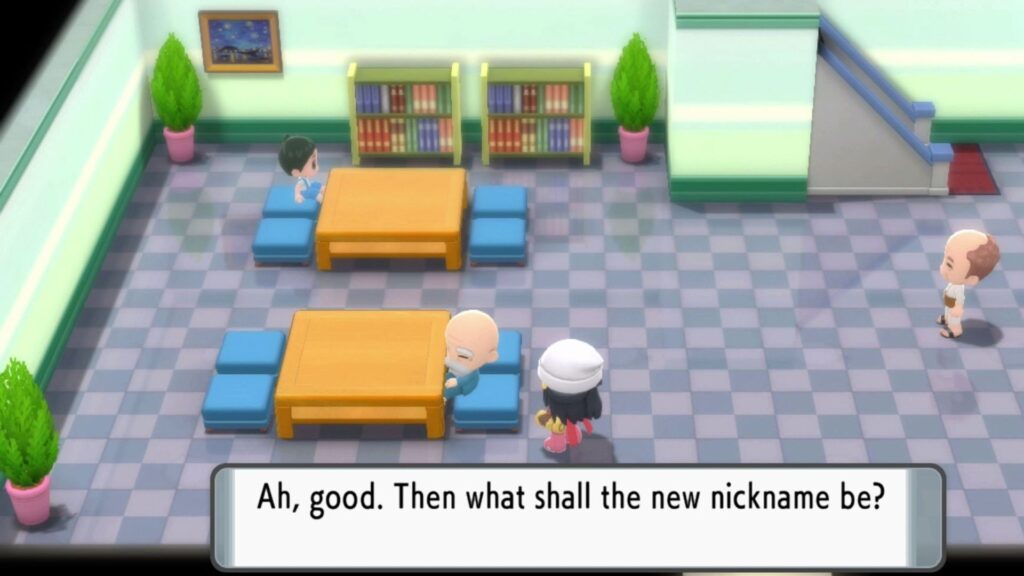 Firstly, the Name Rater will check the name of the Pokemon. And then rate the present nickname. If the Pokemon is captured, it will receive a suitable rating. And if they don't have any nicknames, they will still receive an appropriate rating. Then The Name Rater will allow you to change the nickname.
You can choose the nickname of your choice. And you can change the nicknames as many times as you please. But it should be captured by you. And you have a change of mind at the last moment and don't want to change the name. Then, you can leave the name title empty and save it.
Pokemon BSDP Nicknames Guidelines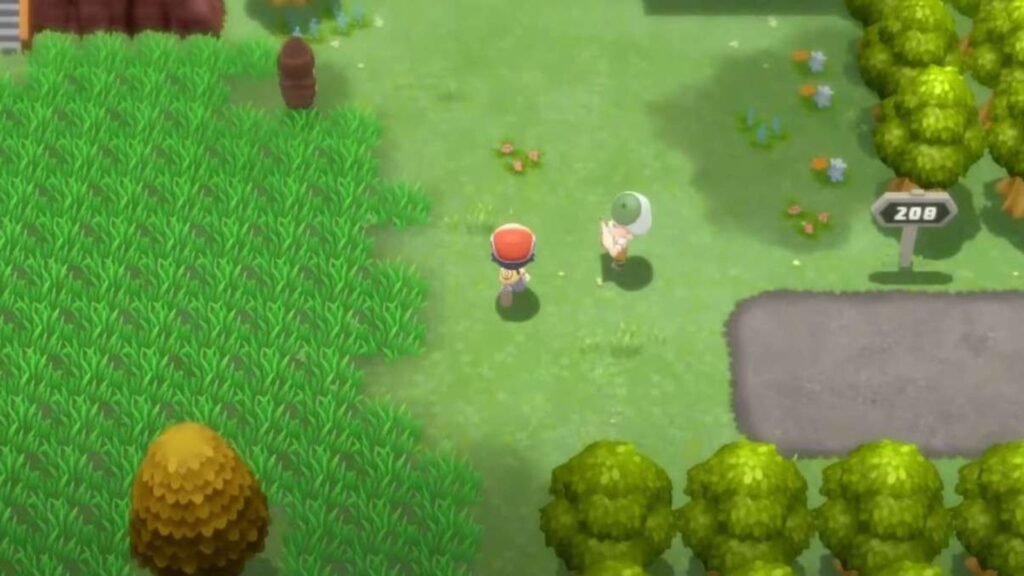 In Pokemon Brilliant Diamond and Shining Pearl, there are some rules and restrictions for the nicknames. Here are the details.
If you have traded a Pokemon, then, unfortunately, you cannot change the nickname. If they don't have any nickname, they are still not allowed to have a nickname. Even if you want to name it by Name Rater, he can't. He will name it "already impeccable" and will not allow you to choose any name.
The Traded Pokemon are allowed to get a customized name as an exception. They will have the same names when they were traded. And there's an easy way to change the nickname as well. You have to ask the person you want to trade Pokemon with.
You can have a conversation about the nickname before you trade. Simply ask them to change the nickname of the Pokemon you want to trade to the customized name you want. Then you can trade it. Now, your traded Pokemon also has a name. Make sure, not to forget that the NPC traded Pokemon can never change their nickname.
In this guide, we have given you the complete details of Pokemon BDSP nicknames, how you can change the nicknames, and which rules are applied to change them. For more updates, check the Guides page of Retrology.