Developed by People Can Fly, Outriders Worldlayer a new expansion has finally released on the 30th of June 2022 and is also available on steam for you to play.
The developers have described the Outriders Worldslayer like this:
Outriders is a RPG-Shooter with aggressive gunplay and intense action. As such, blood and gore is frequent, and core to the experience. The Outriders unique abilities are as violent as the shooting, with bloody and gruesome methods for dispatching of enemies. The world of Enoch is dark and desperate, and the characters that inhabit the world are equally so. The game has strong language, adult theme and scenes some may find distressing.
But what's the point of all these epic features and gameplay when you cannot really enjoy the game to your fullest. Many users have complained about Outriders Worldslayer's low FPS issue, stuttering, and frame drops. If you are also facing the same problems then worry no more because we got you covered.
While we wait for a new update to address these issues, here are some suggestions for resolving Outriders Worldslayer low FPS issue, stuttering, and frame drops.
Check System Requirements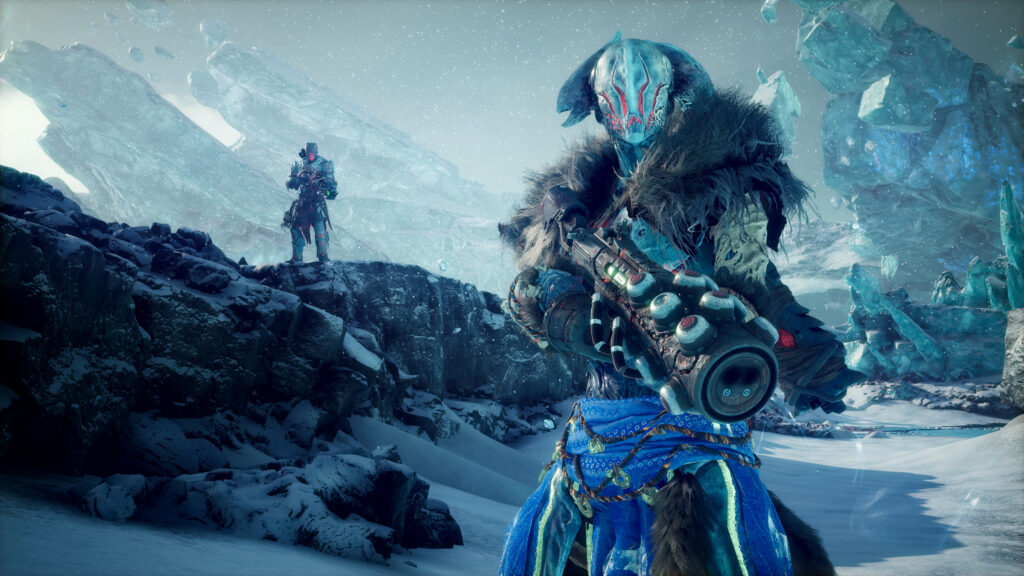 Before getting your hands on Outriders Worldslayer, do make sure that you have the required equipment to run the game without any issues. If you fail to meet the game's minimum system requirements then there is a high chance that you might get into trouble while launching it. Here we have a list of both the minimum and recommended system requirements for Outriders Worldslayer:
Minimum Requirments
OS: Windows 10
Processor: Intel I5-3470 / AMD FX-8350
Memory: 8 GB RAM
Graphics: Nvidia GeForce GTX 750ti / AMD Radeon R9 270x
DirectX: Version 11
Network: Broadband Internet connection
Storage: 100 GB available space
Additional Notes: 720p / 60fps
Recommended Requirments
OS: Windows 10
Processor: Intel i7-7700K / AMD Ryzen 5 2600X
Memory: 16 GB RAM
Graphics: Nvidia GeForce GTX 1070, 8 GB / Radeon RX Vega 56, 8 GB
DirectX: Version 11
Network: Broadband Internet connection
Storage: 100 GB available space
Additional Notes: 1080p / 60 fps
Update your video card drivers
If you have all of the necessary equipment to play Outriders Worldslayer and are still having problems, it's very probable that your video card driver is the cause of the game's crashes. We strongly urge you to update your driver to the most recent version in order to unleash its true abilities. Here is how to do it:
Press Windows + R.
Click OK after typing "DxDiag."
Select the Display tab when the DirectX Diagnostic Tool has loaded.
The name and manufacturer of the video card are provided in the Device section.
To get the most up-to-date driver, go to the manufacturer's website. For help with driver updates, contact the driver manufacturer. Contact the computer maker if the computer is still under warranty.
With the latest drivers, the game will run smoothly and hopefully crash-free. Both Nvidia's latest drivers and AMD's latest drivers can be found on their official websites.
Enable Game Mode and GPU Scheduling
In order to increase Outriders Worldslayer performance, you can also try enabling Game Mode on Windows 10 and 11. It will help in minimizing the background processes so that your Outriders Worldslayer gets more FPS and better performance.
You can do it by typing "Game Mode" in Windows Search and selecting Game Mode settings. There will be an option to turn on the Game Mode.
Furthermore, you can also enable Hardware Accelerated GPU scheduling to enhance Outriders Worldslayer graphics performance.
Run Outriders Worldslayer as an Administrator
Outriders Worldslayer low fps issue could be linked to a lack of administrative rights. Try running Outriders Worldslayer in admin mode. Here's how to do it.
Right-click on the Outriders Worldslayer .exe file.
Choose Properties.
Select the Compatibility tab.
Check the option that says "Run this software as an administrator."
Save your modifications.
Upgrade to SSD
Another way to fix the Outriders Worldslayer graphics issue is to install the game on SSD. Since SSDs are much faster than the Hard Disks, this can speed up the loading of the game files which can possibly give you a relatively higher frame rate.
Clean Boot
Performing a Clean Boot will suspend all third-party apps and will remove any potentially troublesome applications that might interfere with the game. It will also allow your computer to run faster by cleaning up resources on your PC. Here's how to do it:
Using Windows Key + R, type MSConfig and press Enter.
Go to the Services section of the menu.
Check Hide all Microsoft services
Now, select Disable all from the drop-down menu.
Open Task Manager by going to the Startup tab and clicking it. Disable one task at a time and restart the system.
Stop Background Downloads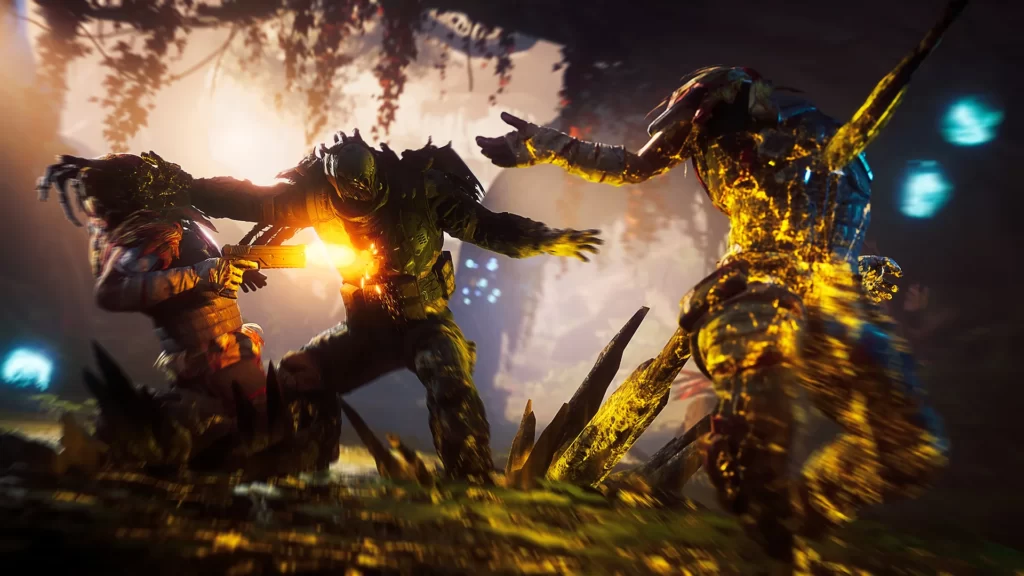 you're probably trying to download or install other game updates at the same time. It's best to suspend or stop any other background downloads when launching and playing the Outriders Worldslayer. You can continue downloading games or patch updates after you've finished playing.
Verify files integrity
Let's not give up yet! If you have had no luck in solving the Outriders Worldslayer low FPS issue, give a shot at verifying files integrity. Here's how you can verify game files in Epic Games Launcher.
Disable Background/Startup Applications
There may be a number of applications running on your PC hogging up space and processing power. Close the software that is not in your use while playing. These include:
Antivirus
MSI Afterburner
Nvidia GeForce Experience
Steam
Photoshop, etc
Reinstall Outriders Worldslayer
After going through all the fixes if you are still having the same issues, you can give your one last shot by reinstalling Outriders Worldslayer.
That is all on the Outriders Worldslayer Low FPS issue. To know about Fixing DNF Duel low FPS issue, stuttering, and frame drops, or for more guides, keep following Retrology.