Naruto fans we have some great news for you. There is going to be a brand new Naruto x Jordan collaboration. Nike's Jordan Brand announced on Twitter that the shōnen series will collaborate on a new line of Naruto inspired footwear. The Jumpman23 Zion 1 x Naruto collection combines anime and sports together. The details of the collaboration are not yet revealed to the public. However, it was revealed that the New Orleans Pelican's power forward Zion Williamson will add to the project too. We also cover a lot of manga and animation related content so be sure to check that out as well.
Zion Williamson's tweet
Zion Williamson tweeted: "Excited to share this story with the world. The [Jordan] Zion 1 x Naruto Collection is inspired by our parallel paths of overcoming adversity. Stay tuned!"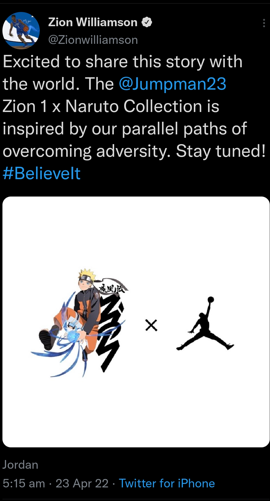 Both Williamson's and Jordan's Twitter shared an image of the Jumpman logo and Naruto Uzumaki while performing a sort of slam dunk and wearing Jordan's.
The range features a yellow and orange take from Naruto in his Six Path Sage Mode. The rear part of the shoe is marked with motifs found on the protagonist's jacket while being in the form. Here is the first look: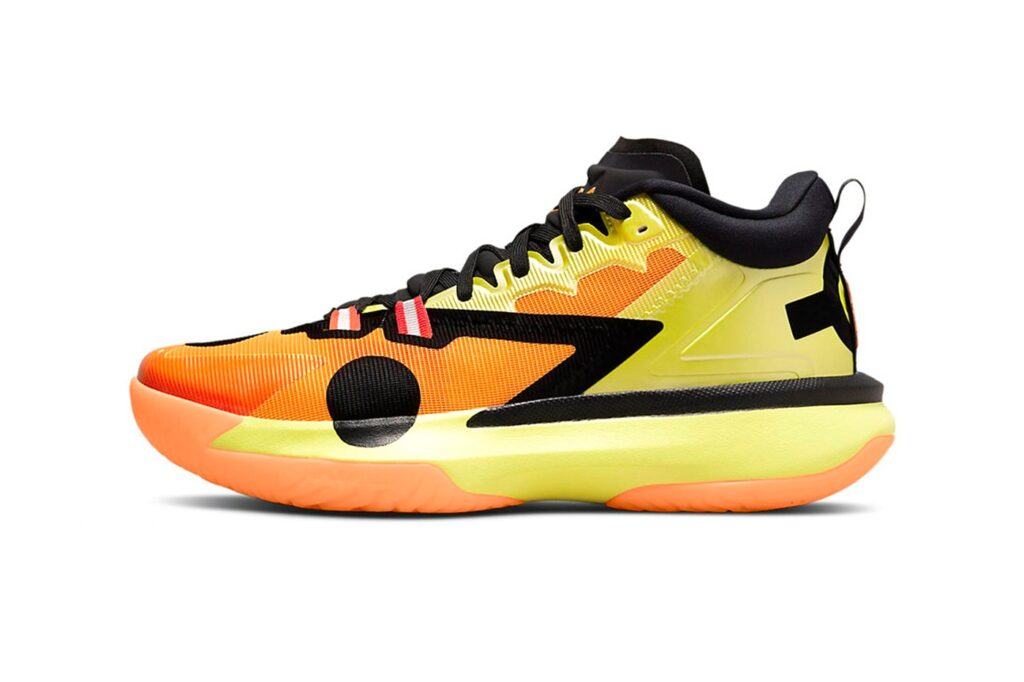 We think that the collaboration is very cool. Nike has done great work with the overall design.
Mizuno's sneaker collaboration
Moreover, Nike isn't the first company to come up with a Naruto collaboration. In January this year, a Japanese company Mizuno came up with a line of sneakers designed after the anime's 3 main characters Naruto Uzumaki, Sakura Haruno, and Sasuke Uchiha. These were, however, only available on the Company's website or at selected Japanese retailers.
Expected to cost around 130 dollars, the collection will probably be released in the coming weeks. This is all on Naruto x Jordan collaboration. For more updates and news keep following Retrology.