In the world of NBA 2K23, the games are unlimited to explore. And have your sporty spirit cheered. You can play different games in various courts, gyms, stores, and much more. Players have the opportunity to play various sports with GO-karts, bikes, and Skateboard. In this guide, we will guide you through the best of the tricks and tips you will need to skate in-game. So, come along in this NBA 2K23 Skateboard guide to be aware of all details.
NBA 2K23: Skateboard Guide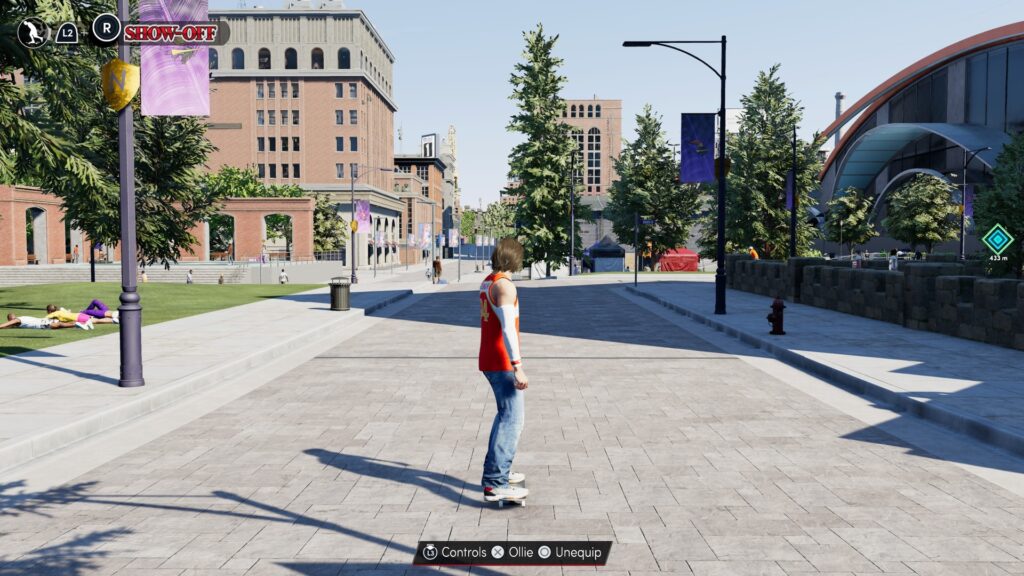 If you want to improve My Career in a sporty way, then this is what you will need. You can explore the in-game locations on your four-wheel ride. While others will be running around. Skateboard is the item you can have access to in the My Career menu.
How to Access and Use it
When you're in the City, you need to reach the Left-Bumper button and access the menu. Keep holding the Left Bumper button, till a radial menu appears. Many transportation means and rides will appear. Here, you can select the skateboard as your transportation.
Move your cursor to select the skateboard. And choose it. Now, you can automatically hop on it. Now, you can use it the same way you would a real skateboard. One leg on the board and the other to push it forward to move it to your destination. Once you have reached your location, reverse the steps. And get off the board.
Tricks for Skateboard in NBA 2K23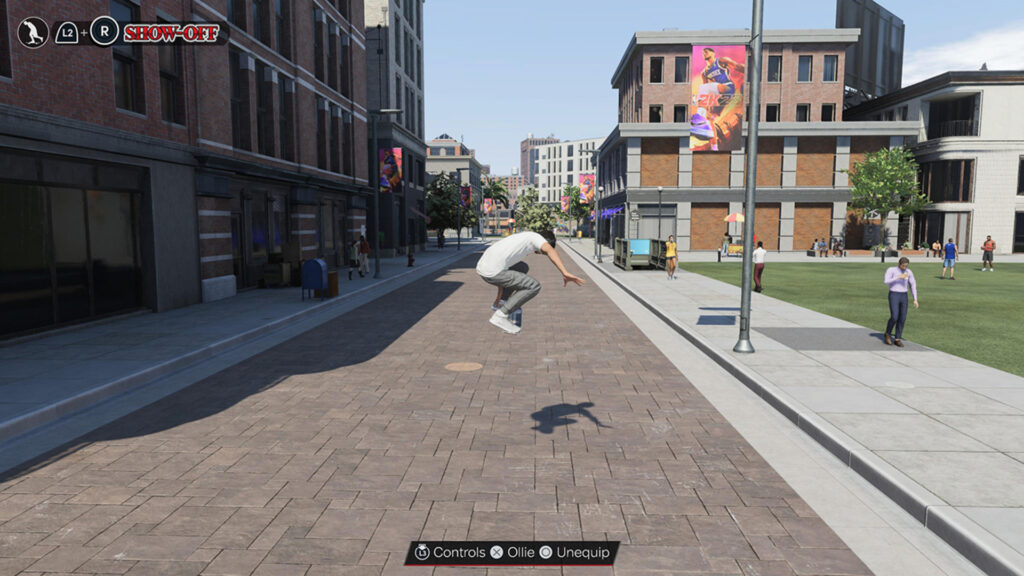 You can perform many tricks while riding the skateboard. Once you hop on it, press the two buttons to perform tricks. Press the SHOW OFF (Trick) button —L2 (PS4/PS5), LB (Xbox One/Series X/S), and ZL (Nintendo Switch). And for Acceleration, you have to press the Accelerate button —R2 (PS4/PS5), RB (Xbox One/Series X/S), and ZR (Nintendo Switch). Now, you have to keep moving the left stick in a set way to perform different patterns.
Here is a brief note for tricks.
Hold the SHOW OFF and Accelerate buttons.
Move the stick in various directions. And various patterns.
These tricks can be performed both on the path and on the rails.
How to Grind in NBA 2K23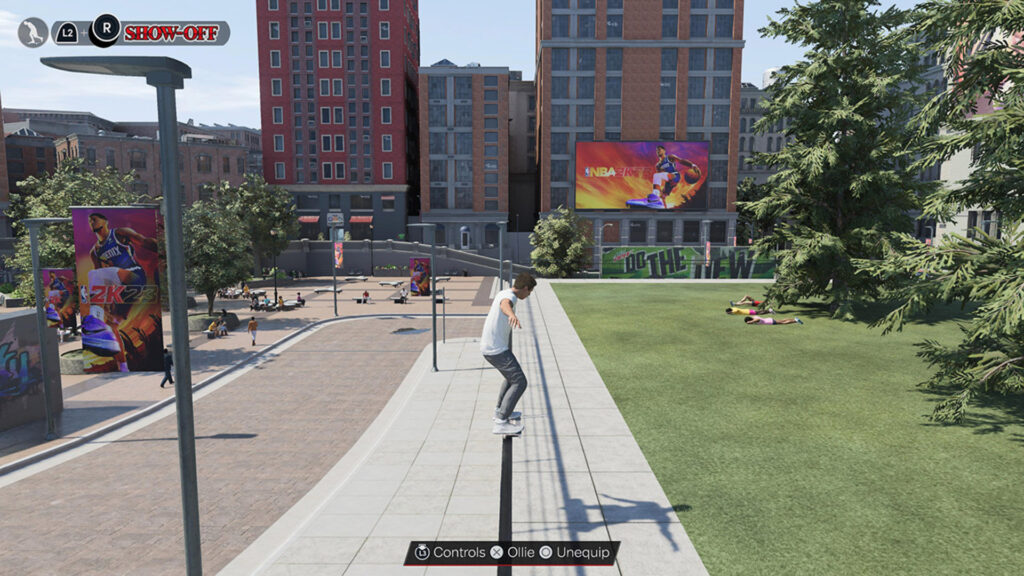 You can grind in NBA 2K23 with your skateboard. You have to press hold the Accelerate button. Keep holding Accelerate and then hold the Ollie button —X (PS4/PS5), B (Xbox One/Series X/S), and A (Nintendo Switch). Keep a hold on both buttons till you reach a rail.
As you get close to any rail, you can perform the Ollie to start grinding. Here is a short note to all you need to start grinding.
Hold the both Accelerate and Ollie buttons.
Approach any kind of rails.
Perform the Ollie to start grinding.
Now, you have all the tricks on your hands to show off. Go ahead, take your skateboard, and show off your skating skill to the entire city.