Monster Hunter Rise was initially launched for the Nintendo Switch in early 2021, and it was later released on PC in January of this year. Rise is more in the vein of past handheld titles than the all-singing all-dancing Monster Hunter World, and it's filled with weapons to test out, monsters to hunt, and loot to stash away in boxes.
There is essentially no limit to the amount of content available in Monster Hunter Rise. This is especially true now that the Sunbreak expansion has been released, which has brought monsters, new equipment, maps, etc. There are many new things you can collect, with Aeonian Coal being one of them.
While some things can be seen right away, there are some which are hidden away on purpose. Why? Just to make the experience of the adventure more exciting. Today here we are going to help you in spotting the new Sunbreak Aeonian Coal with this guide.
Why you should find Aeonian Coal?
Aeonian Coal is an account item. These items, in Monster Hunter Rise, are rare collecting pieces that are exclusive to an area. Collecting them will provide the hunter a large number of Kamura Points.
These points may then be used as an alternative currency to purchase different items. They aren't utilized in crafting and may be collected passively when hunting for other things or monsters.
Monster Hunter Rise: Sunbreak Aeonian Coal Guide Location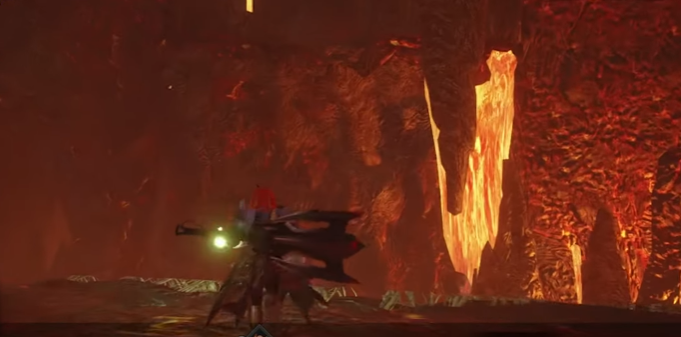 Aeonian Coal can be only discovered through hunts or higher grade expeditions, at Master Grade Level at least, in Scorched Ore location in Lava Caverns. There is still no specific place where you can find them in Lava Caverns so you have to venture around to find them yourselves.
Lava Caverns is not a very large place so it may take you less than what you expect. There are many cliffs that you can climb with many paths stretching from a single path. Confusing but not large. There are other types of coal you can find here other than Aeonian Coal. These are Coal, Volatile Coal, and Inflammable Coal.
Aeonian Coal comes into existence for the hinters during the quest of Cool Coal Discovery! in Elgado. So from there, you go on in search of these items. Flur the Sailor requests that hunters deliver three Aeonian Coal to the camp during an expedition. As this item is rare, they can be hard to find so Gook Luck with that.
When you complete the mission, you will receive Outfit Vouchers and Watchdog's Howl+. There is still not much known about Aeonian Coal so we will keep you updated as soon as the new version allows it to.
If you have trouble finding the camps around the two new maps, we got you! Here's a Monster Hunter Rise: Sunbreak Sub Camp Locations to get a detailed guide on how and where to find them.