The fans are under the spell of Call of Duty: Modern Warfare 2 new missions for you. The first mission is the El Sin Nombre mission. In this mission, you will have to answer a few questions. And you must know the correct answers to stay alive. Let's begin with the Modern Warfare 2 Valeria Interrogation.
Modern Warfare 2: Valeria Interrogation
At the beginning of the mission, you as Soap will be captured. You can be held captive and will be interrogated by Valeria. You will be held in the basement of Diego's house. They will question you for information. But you will provide them with the correct answers. Let's begin.
If you have played Modern Warfare 2, then by now you will meet Valeria. She will question you. And you will not be able to lie to her. Because just before you were to move into the basement, Alejandro will inform you that you have to "give them good Intel there". This clearly meant that you can't lie to them. You will be telling the truth or else, you will be dead meat.
And you don't wish to die young. You want to stay alive as later in the game you can reach the second floor. And have to search the house thoroughly to get what you need. Valeria will surely know if you lie to her. To stay alive, you need to give her the correct information. And it's tricky as well because you don't know the answers.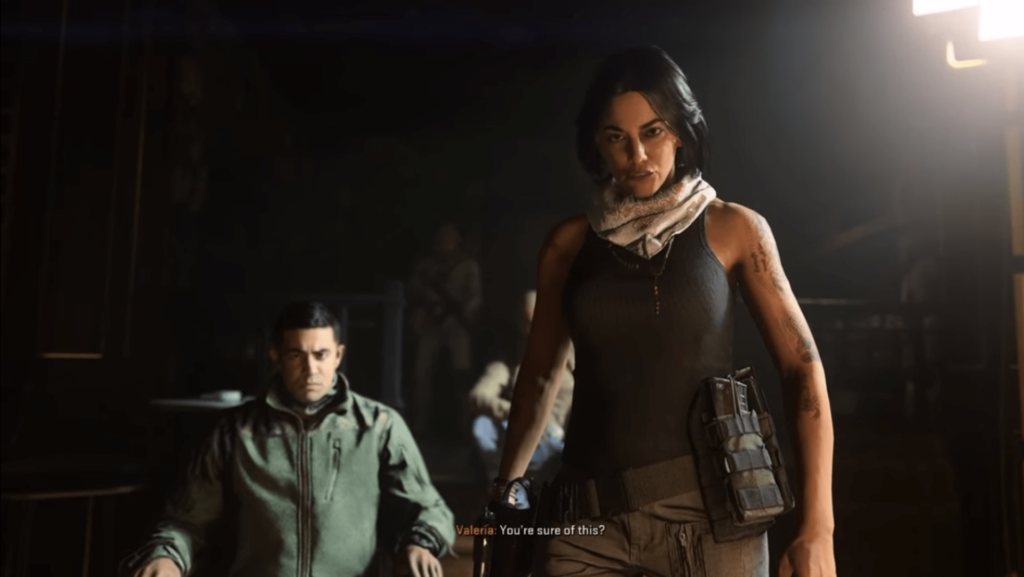 I wouldn't let you die and have listed down all the details of the questions Valeria will ask you. Here is a trick that can help you survive. If you answered the question wrong, then don't panic. Just don't confirm it. In this scenario, you will get the chance to make a choice again. If Valeria asks you if you are sure about your answer, then it means she's asking to confirm. That's your chance to grab to rethink the answer if you're sure.
So let's begin the interrogation.
Questions and their answers in Modern Warfare 2 Valeria Interrogation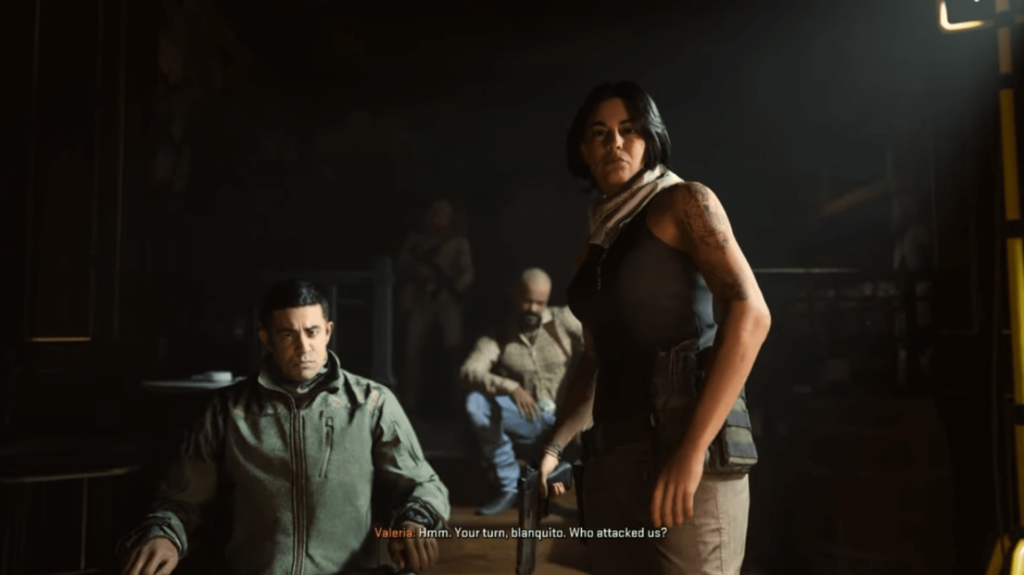 Here is the list of the questions and their answers. And I have made the list of wrong choices as well in order to avoid any slip of the tongue.
#1 Who attacked us?
Correct Answers: Mexican Special Forces.
This correct answer will quickly move you to the next question.
Wrong Answers: Choosing Mexican Army or rivals will make her ask you that are you sure about the question. This will be an indication to you that your answer was wrong. Make the correct choice this time.
#2 Who were the outsiders helping the special forces?
Correct Answers: American PMCs
Wrong Answers: Competitors or other forces.
#3 Who leads the Shadow Company?
Correct Answer: Phillips Graves
Wrong Answers: Ghost or Alejandro Vargas. There is a point to remember. If you choose the wrong answer, she will ask you for its name, not a call sign to recognize.
#4 What does he want?
Correct Answer: Missiles
In the last question, the correct answer does matter. You have now got the answers to all answers to questions asked in Modern Warfare 2 Valeria Interrogation. And for more such gaming guides, check out the Guides page on Retrology.