The deadly Modern Warfare 2 is out with numerous missions, quests, and even interrogation from Valeria. These missions will be deathly and need a lot of patience to complete them. You have to keep your cool in timer missions and get them completed on time. This mission is kind of different as you have to complete the mission by killing an enemy in a certain manner. Here is the guide to Modern Warfare 2 A Crappy Way To Die Achievement.
Modern Warfare 2: A Crappy Way to Die
This mission also has a code name of "A Crappy Way To Die" as an achievement. The enemy you want to kill is in a restricted area. You need a good plan to go with. I have detailed the proper guidelines for you to know about how to get them to wipe off without being spotted. Let's begin.
Kill enemies on the Level One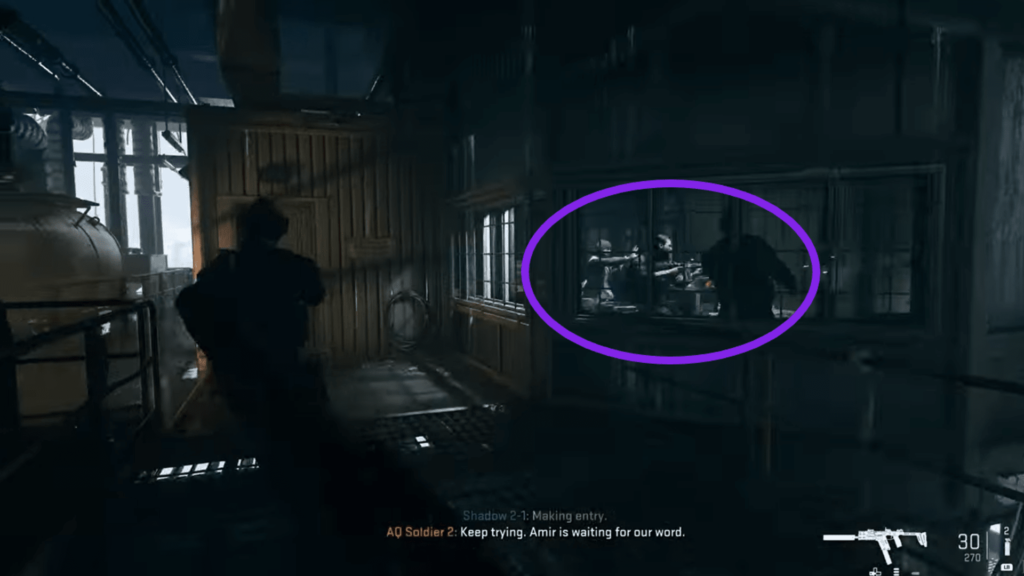 This achievement will be in the Dark Water mission, You have to kill all the enemies on the rig first. Here the best strategy to use is to divide the enemies on the basis of area and then kill them. Divide and Kill. First, head to level one area of the rig or the ground level. There you will see the two enemies behind the door. Kill them and move forward.
Reach the stairs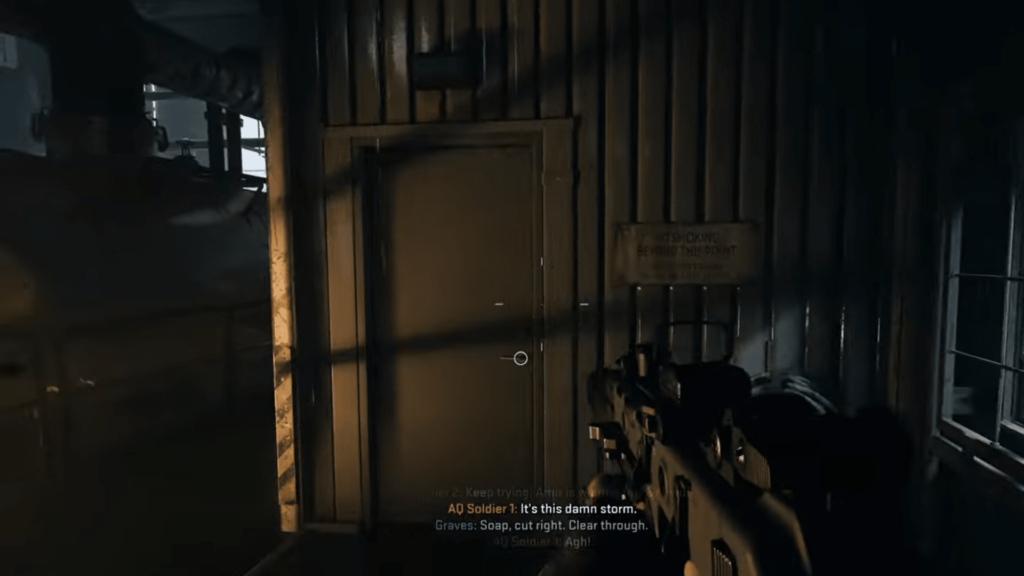 Head towards the stairs after you're done with the enemies on the ground. This is important to do so as you need to pass through these stairs to reach the Porta Potty location. Clear them off and you're close to your location.
Reach the Porta Potty Location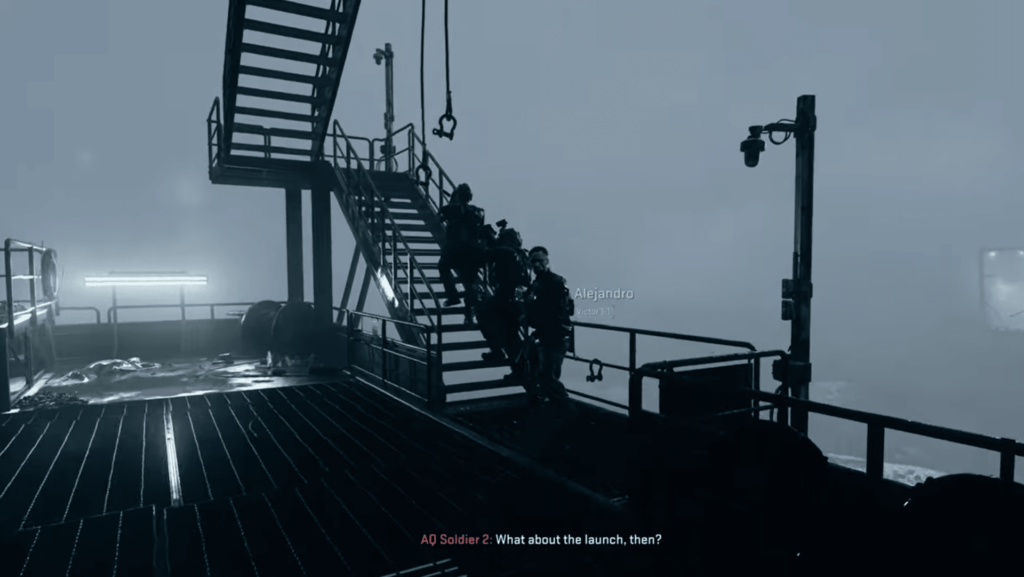 As the stairs are clear to move to the top level, you can head to the second level. There you will see the Porta Potty location. You can see it on the left of the rig's second level.
Hit the Porta Potty location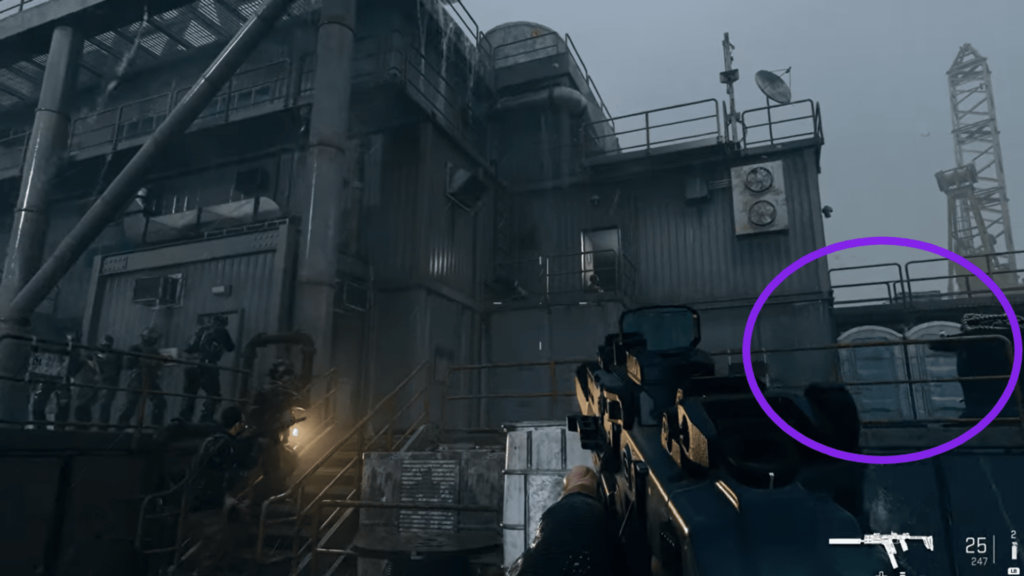 This part of the mission is crucial. It should be fast and quick. Reach the Porta Potty location, can get into action. The opponent will try to escape. And you have to kill him before the team gets the shot. Try not to miss this opportunity. Or else, you have to start the mission and have to go through all.
Earn A Crappy Way To Die Achievement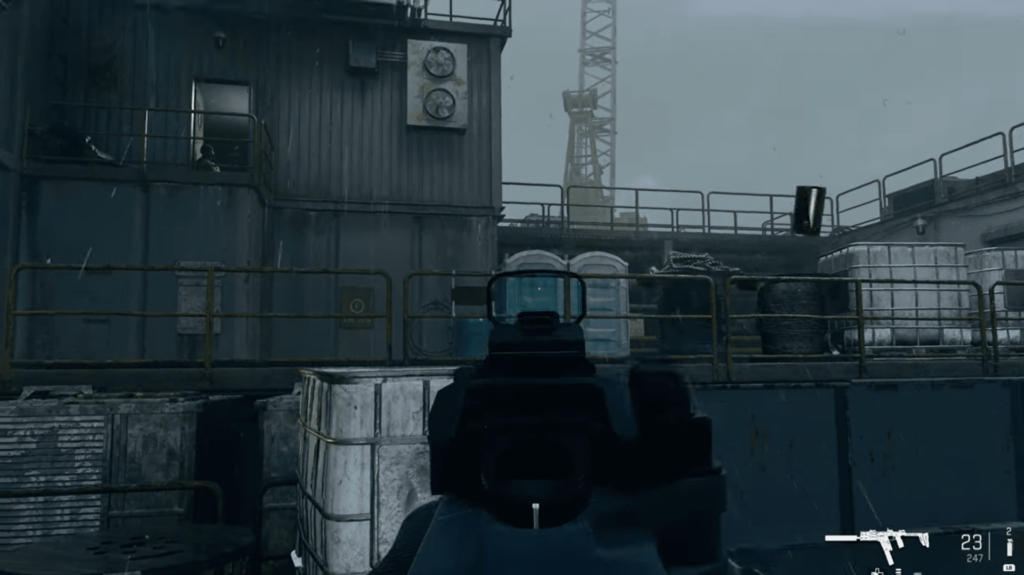 You're almost there. Terminate the threat by killing the enemy and you have earned Modern Warfare 3 A Crappy Way To Die Trophy. Here is my bonus for the players who wish to extend their achievements.
You get the "Dont Touch the Deck!" achievement. You have to jump over the crates without hitting the floor for 90 meters. This could be a challenging task for the players but it's still fun, You should give it a try.