Many giants from anime might seem like they are scary and furious. But actually, they are not. You shouldn't be scared of them because of their size. These anime giants are no doubt incredibly big but you will be overloaded with their sweetness. Here is my list of the best anime giants that you will surely notice.
Gleam Eyes from Sword Art Online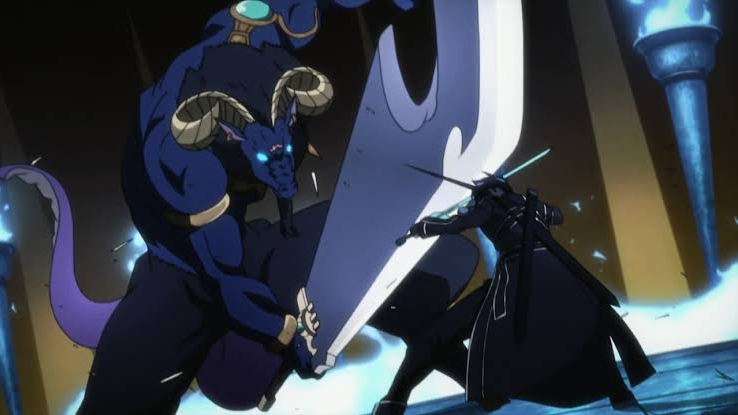 Curly horn, thick muscles, and massive sword – Gleam Eyes from Sword Art Online. This monster will meet you on the 74th floor. You have to defeat him to get to the real world. He was undefeatable till the fight with Kirito. And even killed several players trying to escape to the real world.
Saiyans from Dragon Ball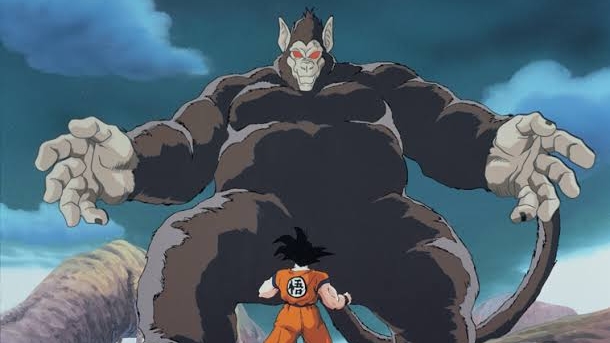 The converted version of Saiyans from Dragon Ball when exposed to the moonlight will turn them into giant apes. Just like Goku. This version is helpful when they are on a mission to conquer galaxies. As their giant version helps with great strength and power. Though, their normal version is sweet and cute.
Kurama from Naruto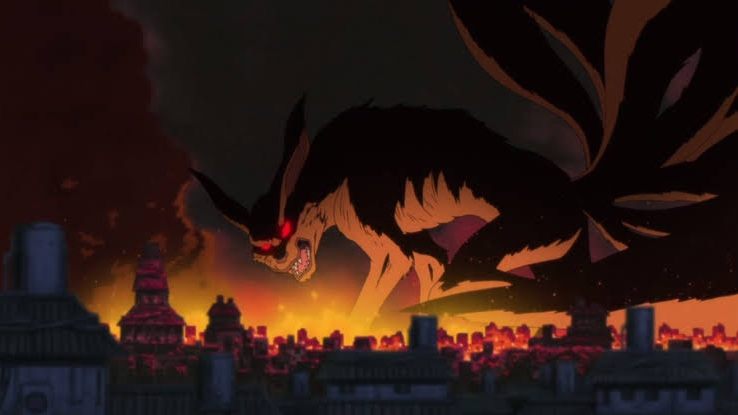 You will see Kurama in Naruto as. One of the giant tail monsters. He was extremely dangerous before Naruto softened Kurama's heart. On Naruto's birth, Kurama caused a lot of destruction in Konoha village and the villagers accused Naruto of it. His existence was a cause of pain for many lives and a reason for numerous losses.
Oars in One Piece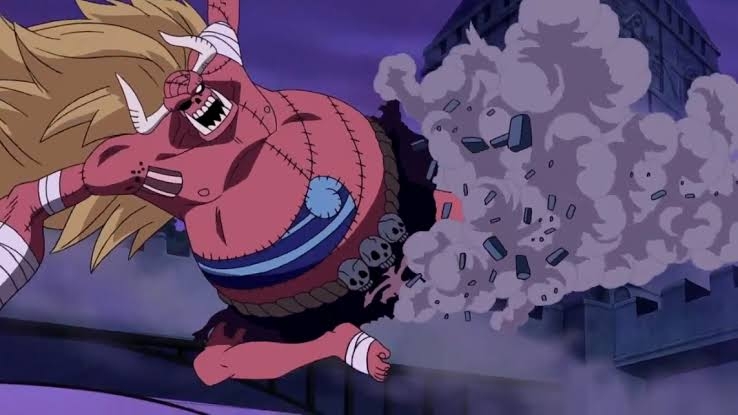 Continent-Puller or Oars from One Piece is also well known for his giant size and rumors. There were rumors that Oars existed for centuries and was in a gang of evil giants. After death, Oars converted to a zombie and joined Moira's army. He desired to be the Pirate King as well. For more One Piece content, check the One Piece archive for the latest updates.
Eren Yeager from Attack on Titans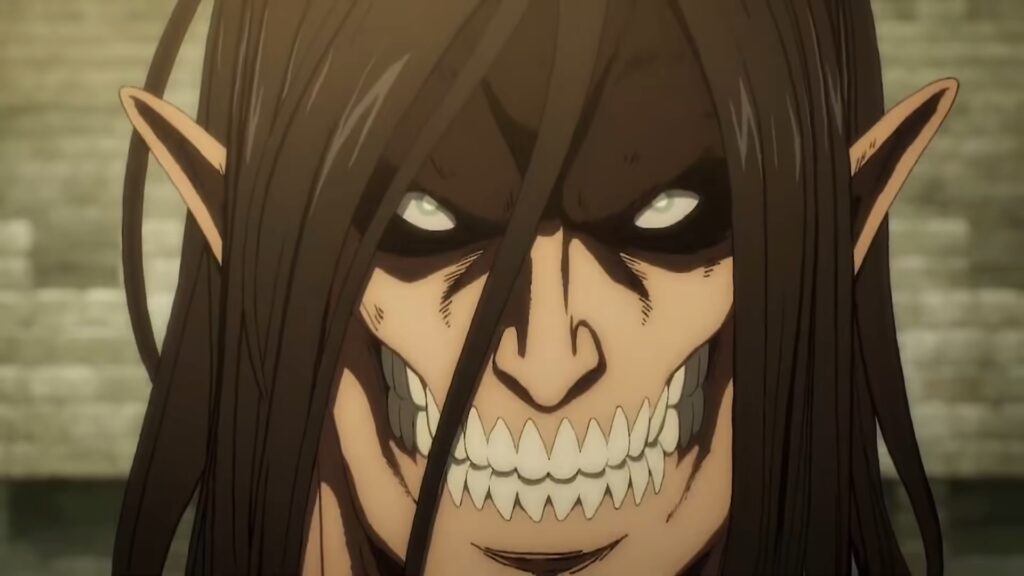 The main lead or our protagonist Eren Yeager is my personal favorite. He grew as a furious young boy as he saw his mother's death because of a Titan. Further in the anime, we see the rage of Erens revenge caused him to shift into a monster.
Gigantomachia from My Hero Academia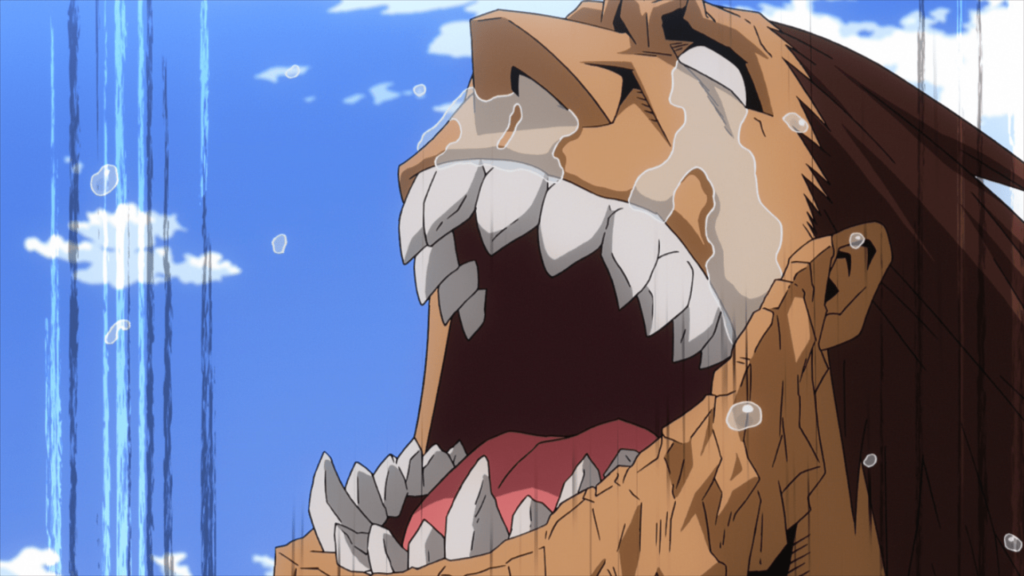 The main villain of My Hero Academia – Gigantomachia deserves to be on the list. He is a very short-tempered creature who can be aggressive rapidly. He's fast, strong, and very good at combat. He was once a bodyguard and his loyalty belongs to All For One. His furious strength can be seen when he came to know about All For One's decision for their successor
Zodd From Berserk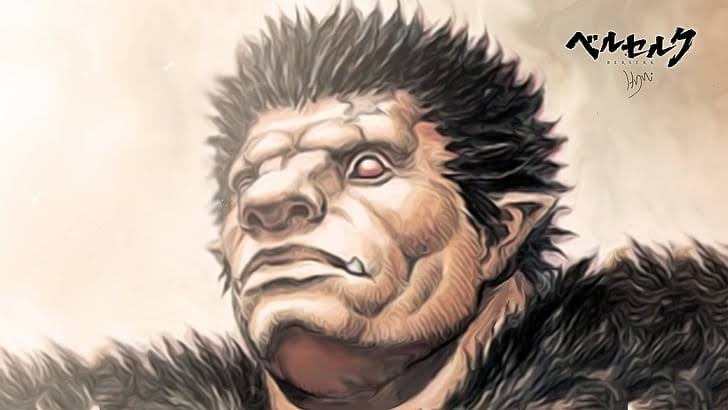 This fearless warrior Zodd was once a human who honors his sword above everything in the entire world. Now, he's transformed into a giant massive furry monster. He still values his strength and always goes for a good opponent to fight with. He's a great warrior who honors the warship.
Toga from Inuyasha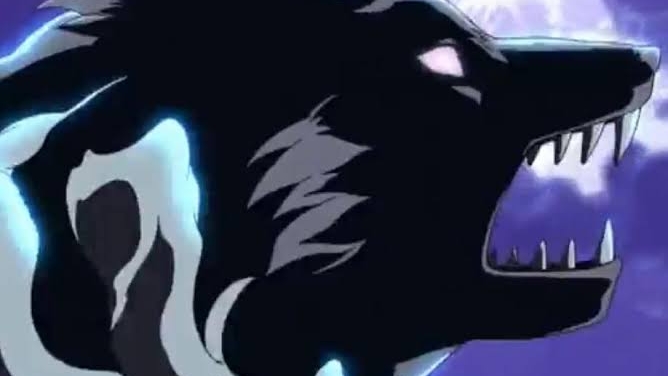 Inuyasha's father Toga was a great warrior and he was always on the front lines to protect humanity. He was against brutal Japan. His sharp blades of strength, Tessaiga and Tenseiga are always with him. He has the super of shape-shifting. And he can transform into a hairy giant dog.
Sloth from Fullmetal Alchemist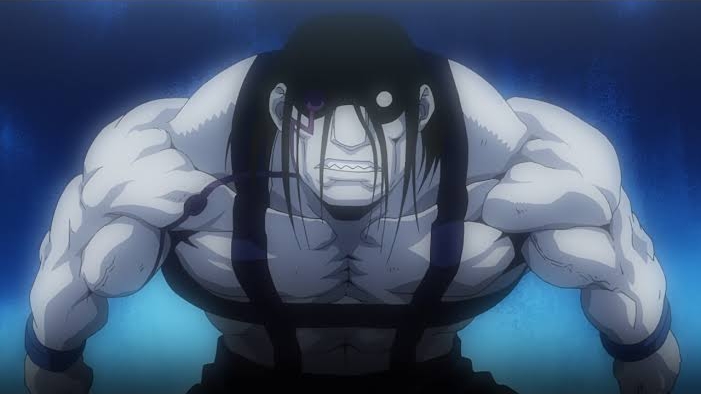 As his name Sloth depicts his character. Despite his lazy nature, Sloth dug tunnels in the underground of Amestris. He isn't smart but his strength can crush any opponent to the ground. With proper skills, he is invincible but with good strategic planning, you can defeat him.
In the end, I have given you the best Anime giants list that you will surely agree with. If I have missed any, then mention them in the comments below.